Michigan food culture
Enjoy the culinary heritage of our Great Lakes state and explore new creations using a variety of Michigan food products.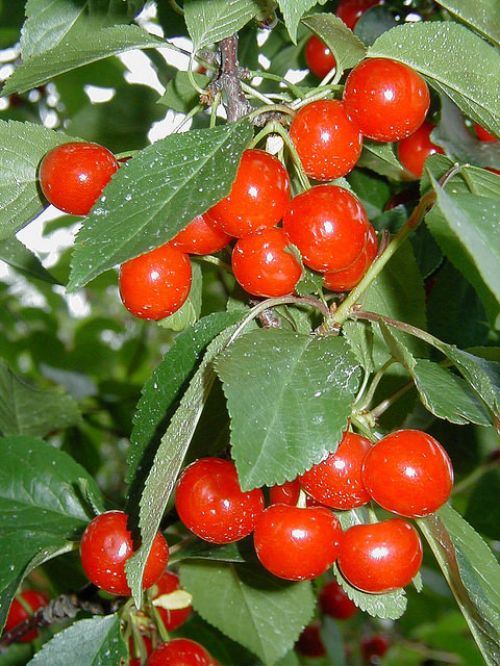 This past year, I traveled to the 4-H National Conference in Atlanta, Georgia. Young people from all over the United States participated in the program – from Hawaii to Puerto Rico and Maine to Texas. During the trip, I enjoyed talking to 4-H members about the food from their local areas. The conversation often began slowly, as people take for granted the food around them, and often do not realize they have a lot of dishes unique to their geography. Have you considered some of the unique things Michigan's food culture has to offer?
To begin, food involving locally caught freshwater fish from the Great Lakes or inland lakes is not available in all parts of the world. In particular, smoked freshwater fish is unique to Great Lakes states. In addition, dishes which take advantage of our Michigan fruits and vegetables, particularly cherries, are often favorites in our state. Furthermore, Michigan has our own version of hot dogs: either Flint-style or Detroit-style. We also frequently enjoy square pizzas, which are not often found outside our state.
Within Michigan, the Upper Peninsula (U.P.) has its own special food culture. When I shared with youth from around the country about Trenary Toast, and a treat similar to Cinnamon Toast Crunch that is made with full slices of bread, the immediate response was almost always, "That sounds awesome!" Pasties, the pocket meat pie eaten by U.P. miners, were originally from Cornwall but Yoopers have added ketchup, putting a unique spin on the dish. Cudighi, a spicy Italian sausage, is also popular in parts of the U.P.
Beyond specialty dishes, Michigan is a great place to grow food – particularly fruits and vegetables. This is because the Great Lakes and our climate provide plenty of water and great growing conditions. In fact, we have the second most diverse agriculture, after California.
Here are some foods Michigan is known for growing and how we rank among the 50 states. These rankings are from 2016, but you can find up-to-date agricultural statistics on the National Agricultural Statistics Service site.
Michigan is number 1 in:
Tart cherries. We grow about two-thirds of the world's tart cherries in a typical year!
Cucumbers (for pickles).
Potatoes (for chips).
Beans – black, cranberry, small red and organic dry beans.
Squash.
Asparagus.
Niagara Grapes.
Michigan is also:
Second in production of fresh carrots, celery, overall beans, navy beans, and snap beans for processing.
Third in light red kidney beans, apples (but ours taste the best) and blueberries.
Fourth in carrots, tomatoes and sugar beets (for processing), as well as vegetable bedding plants, organic snap beans, Concord grapes, sweet cherries and hops.
Fifth in pumpkins, plums and overall grapes.
Sixth in fresh cucumbers.
Seventh in bell peppers and potatoes.
Eighth in sweet corn, cabbage and peaches.
There are a huge number of food-based companies that were founded or have strong connections to Michigan. These include Ballpark Franks, Gerber Baby Food and Kelloggs, to name just a few! We also have a number of favorite food services that originated in Michigan, including Biggby Coffee, Little Caesars Pizza and Meijer, among others.
So the next time you eat in Michigan, remember to enjoy the culinary heritage of our Great Lakes state and explore new creations using our variety of Michigan food products.
This article was inspired by and adapted from the 4-H Folkpatterns curriculum which was created in 1979, and last updated in 1991. You may also find the Folkpatterns curriculum Leaders' Guide and 4-H Foodways useful resources.
To learn about the positive impact of Michigan 4-H youth leadership, citizenship and service and global and cultural educationprograms, read our 2017 impact report: "Developing Civically Engaged Leaders". Additional impact reports, highlighting even more ways Michigan State University Extension and Michigan 4-H have positively impacted individuals and communities in 2017 can be downloaded from the MSU Extension website.