Darren Bagley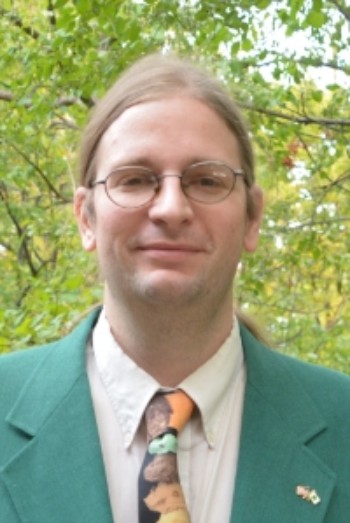 bagleyda@msu.edu
Cellphone: 810-964-7531

MSU Extension
4-H Academic Success
---
Genesee County Extension Office
Youth Leadership, Civic and Cultural Engagement
Telephone: 810-244-8515
Fax: 810-341-1729
Area of Expertise:
Darren is a youth leadership, civic engagement and science educator serving Arenac, Bay, Genesee, Lapeer, Midland, Saginaw and Tuscola counties.
---
Darren Bagley has been with MSU Extension in Genesee County since spring of 1998. He started as an Americorps member with the Michigan Groundwater Stewardship Program doing groundwater education for students and homeowners.
In early 1999, he started as Natural Resource Educator. In the Natural Resource position, he answered questions about cannibalistic squirrels, mountains of manure, and how to dispose of hand grenades in the midst of other programming related to fish & wildlife, water quality, recycling & hazardous waste, and soil & compost. In 2008, he transitioned to the 4-H program. As part of his 4-H responsibilities, Darren has taken part in exciting adventures including: using multi-million dollar satellites to find boxes of Tupperware in the woods, putting stinky lake mud on the faces of teenagers, tromping through swamps full of carnivorous plants, and presenting poop jokes to the Michigan Senate. Some of the programs Darren is a part of many statewide programs including the Michigan 4-H Youth Conservation Council, Capitol Experience, Great Lakes Natural Resource Camp, Tribal and County Citizenship Academies, Ballot Proposal Forums, New County Commissioner Training, science programming for pre-school students, and other programs related to youth leadership and science.