What does thrive local mean?
It means having a safe community, a community that is thriving both economically and culturally and a community that is being run efficiently and effectively.
The MSU Extension Center for Local Government Finance and Policy was created to help communities reach these goals. Launched in fall 2015, the Center works directly with communities to improve their fiscal health and help them thrive. The Center brings the experience and expertise of municipal finance professionals in both MSU Extension and MSU's Department of Agricultural, Food and Resource Economics together to deliver the latest applied research, tools and best practices to Michigan communities.
The Center has already worked closely with cities throughout Michigan, including Lansing, Detroit and Flint. Read more about the Center and the services the Center will offer in the coming year.
Featured Article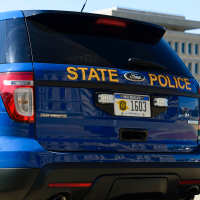 May 15, 2018
The three Social Security coverage statuses of Michigan's police officers and firefighters.