Michigan spotted wing Drosophila report for July 7, 2015
Spotted wing Drosophila numbers are still very low, but we have confirmed first detections this season of female SWD from traps in Antrim, Ingham and Livingston.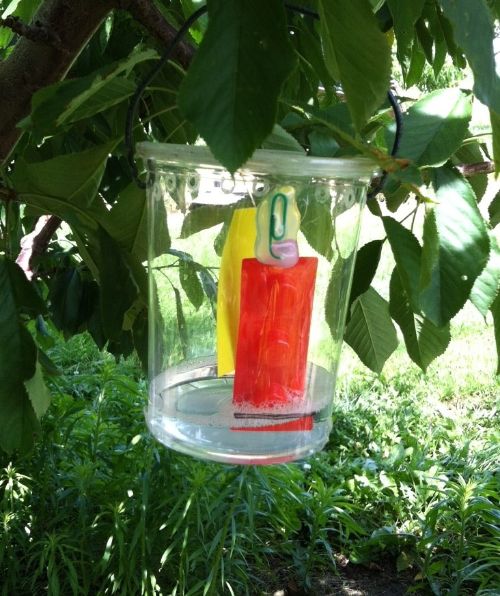 This is the fourth weekly report of the Michigan State University Extension spotted wing Drosophila (SWD) monitoring network. A total of six females and seven males were captured from six out of more than 130 traps being monitored as part of the network. Traps with SWD found in them this week were set up in blueberries in Allegan County, strawberries in Ottawa County, tart cherries in Berrien County, grapes in Ingham County and sweet cherries in Antrim and Livingston counties. Other trap lines not part of this network are also reporting detectible levels of SWD in southwest counties. Growers and field scouts should be on the lookout in susceptible crops that are beginning to ripen.
Traps in the network are baited with Trece lures and placed near susceptible crops and wild hosts in each of the major fruit growing regions across the state. Commercial plantings include strawberries, blueberries, raspberries, grapes, tart and sweet cherries, peaches and plums. Wild hosts in the trapping network include autumn olives, black cherries, pin cherries, choke cherries, blackberries, honeysuckle, mulberries, and wild grapes.
For instructions on how to construct your own traps and use them for monitoring for SWD, please visit the MSU Spotted Wing Drosophila website.