Michigan Vegetables: Style is defined by limitations
Michigan vegetable producers grow an extremely diverse set of crops, and the growers themselves are just about as diverse.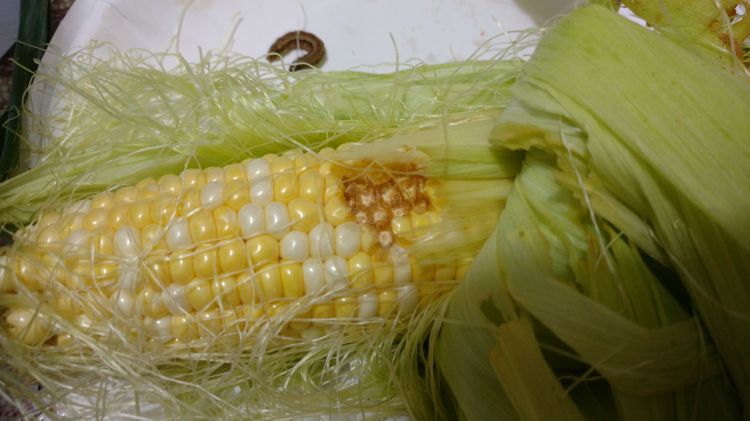 Michigan vegetable producers grow an extremely diverse set of crops, and the growers themselves are just about as diverse. If you've ever played a sport, you have also probably wondered whether a position attracts a certain sort of person, or whether a position actually changes the person who plays it. It's probably a little bit of both. But, whatever role you are playing, you're going to be limited by a variety of factors. Working within those limitations is the definition of style, and style can set growers apart at market.
There is a contemporary artist in England named Damien Hirst, who was once commissioned to put a 14-foot tiger shark in a big glass tank of formaldehyde as an art piece. Limited by how much "art" he could reasonably get out of a pickled shark, he titled it, "The Physical Impossibility of Death in the Mind of Someone Living." It cost $150,000 to produce and sold for an estimated $8 million to a private collector. Many people called it junk that anyone could have done, to which the artist responded, "But you didn't, did you?" It could have sat collecting dust in a museum basement for decades as a reference specimen, titled "tiger shark".
At a roadside stand, I've seen forked and sprangled carrots sold as "pants carrots," and a colleague has seen wormy end-of-season sweet corn sold as "fishing corn" (bait, lunch and toilet paper in one complete package for a full day of backcountry fishing). Root soup bags stuffed with the perfect ratio of potatoes, carrots, beets, celery root and parsnips can sometimes sell more celery root or parsnips than selling them alone. The sprangled carrots could have been left in a cull pile. The sweet corn could have gone out with the rest of the ears as unwelcome surprises to customers, who probably wouldn't return. The parsnips and celery root could have been neglected on the table because customers were unsure what to do with them. But, style -- defined by limitations and getting creative -- allowed these growers to move products that had practically no value left in them or had little value to begin with.
In the late 1700s in Europe, potatoes were used only for pig feed. A Frenchman named Antoine-Augustin Parmentier was forced to eat them in prison, and when he got out he was determined to make a market for them. Limited by the public's perception of the tuber, he hosted dinners among the elite to share techniques for preparing them and gave potato blossom bouquets to the king and queen. In a stroke of genius, he deliberately planted them in public spaces and posted armed guards who were instructed to accept bribes from commoners to access the potatoes. He then instructed them to abandon the fields at night to allow the potatoes to be stolen and planted widely. A staple we take for granted today went from pig food to king food to common food in a short time.
At MichiganStateUniversity, the vegetable team is one of several MSU Extension educator teams serving the Michigan agricultural sector. Our team is made up of Extension educators and researchers who work with the professional vegetable growers throughout Michigan.
On campus, we are fortunate to have a research specialist in every major category, and most of them are in their early and midcareers. Mary Hausbeck is our plant pathologist; Zsofia Szendrei is our entomologist; Bernie Zandstra is our weed scientist; Dan Brainard is our horticulturist; and Zack Hayden is our soil and plant fertility specialist.
In the field, we have five regional educators, most of whom are also in their early and midcareers. Each one of us is based in a county office and serves multiple counties. Ron Goldy serves southwestern Michigan from the Southwest Michigan Research and Extension Center in Benton Harbor; Ben Werling serves west central Michigan and is based in the Hart office; Fred Springborn serves central Michigan and from the Stanton office; Ben Phillips serves the Bay and Thumb regions and is based in the Saginaw office; and Marissa Schuh serves southeastern Michigan and is based in the Adrian office.
To contact an MSU Extension vegetable team member or to learn more about vegetable producer education and research at MSU, visit http://msue.anr.msu.edu/topic/info/vegetables.
This article was originally published in the May issue of the Michigan Farmer Magazine.