Midwest Cover Crops Field Guide now available as a mobile app
Access cover crop information from your cellphone or tablet using the Midwest Cover Crops Field Scout mobile app.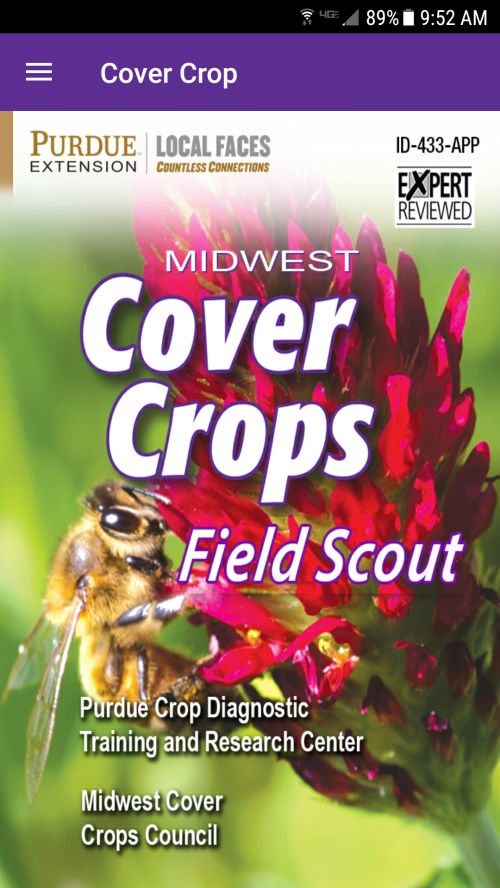 Michigan farmers, crop advisers and conservation professionals can now access vital cover crop information from mobile devices. The Midwest Cover Crops Council has reformatted its popular field guide to create the Midwest Cover Crops Field Scout mobile app for cellphones and tablets.
"The app improves upon the printed pocket guide by providing useful links to more in-depth articles on many topics covered in the printed guide," said Anna Morrow, Midwest Cover Crops Council program manager. "The digital version of the guide also provides additional photos beyond what's found in the printed guide."
Once downloaded, the content of the app will be available at any time on a mobile device. Internet connection will not be required to view cover crop information in the field.
The app is available for iOS and Android devices with an annual subscription of $2.99. The subscription fee allows the Midwest Cover Crops Council to periodically update the app throughout the year with the latest available content. These updates will give users the latest cover crop information at their fingertips.
Users will receive a renewal reminder when their subscription is nearing its end. Bulk purchases will be available for companies and field day organizers, allowing groups to offer free downloads at special events.
The app can be found by searching "cover crop" in either the App Store or Google Play, and direct links are available here:
The development of this app was made possible by a grant from the Walton Family Foundation.
For additional information about the app, contact me at baasdean@msu.edu.
This work is supported by the Crop Protection and Pest Management Program 2017-70006-27175 from the USDA National Institute of Food and Agriculture. Any opinions, findings, conclusions or recommendations expressed in this publication are those of the author(s) and do not necessarily reflect the view of the U.S. Department of Agriculture.