MSU Extension in Wexford County: Proven education delivered locally to solve problems and increase opportunities
MSU Extension empowers Wexford County residents to do their jobs better, raise healthy and safe families, build strong communities, protect local environments and empower young people to not just dream but to pursue successful futures.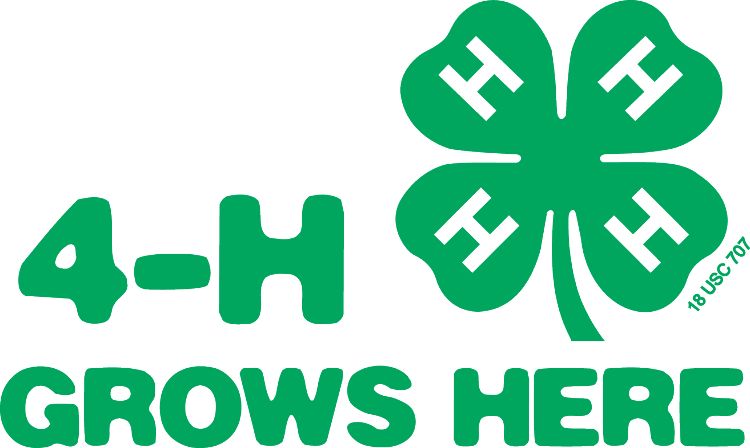 Michigan State University (MSU) Extension helps people improve their lives by educating them where they are – in their homes, schools, farms, businesses and communities. In 2019, 3,237 Wexford County residents sought research-proven education from MSU Extension gaining the information they
needed to do their jobs better, raise healthy and safe families, build strong communities, protect local environments and empower young people to not just dream but to pursue successful futures.
Empowering and Equipping Youth Success
Forty percent of Wexford County 4-H seniors graduating from 2012 to 2019 enrolled in college within six months of high school graduation.
Wexford County MSU Extension programs engaged more than 1,200 youth in 2018-19 including 321 youth enrolled in community-based 4-H programs and 62 Wexford County 4-H clubs.
These youth, aged 5 to 19, participate in learning opportunities that help prepare them for work and post-secondary education. Wexford County 4-H has made science learning a priority through partnerships with local school districts that offer elementary through high school students hands-on biological and physical science experiences around such topics as embryology, water refraction and gravity among others.

Building Strong Community Capacity
MSU Extension leadership development programs serve to increase an individual's knowledge and skills to provide more proficient leaders within organizations and communities. In 2019, Wexford County leaders logged 31 registrations for face-to-face and online MSU Extension educational offerings designed to help build community strengths. These leaders registered for trainings on Opportunity Zones to learn about funding that helps grow community investments; on developing financially viable communities and how governments can prepare for and benefit from Census 2020 and redistricting.
Educating for Greater Farm Profitability
Access to research-based information is critical when business decisions depend on it. Michigan State University Extension is a leader in helping farmers apply tested solutions for the benefit of their farms, their families and their communities.
Wexford County MSU Extension staff members provide both group and individualized solutions to help local farmers identify opportunities to improve finances and farm success. Wexford County's top farm acreage is used for cattle, Christmas tree and corn production. MSU Extension provides access to the knowledge these farmers need to succeed.
MSU Extension helps Wexford County dairy farmers manage the 1,000 milking cows used in local dairy production. MSU Extension educators help farmers increase milking parlor efficiency and safety, thereby reducing the economic and management stress of dairy farms.

Helping Struggling Families Make Healthy Decisions
As of April 2020, nearly 19% or 6,229 Wexford County residents were receiving Supplemental Nutrition Assistance Program benefits. MSU Extension helps families needing food assistance learn how to make the most of their food dollars and safely prepare meals that are both healthy and tasty.
Wexford County MSU Extension staff engages 754 eligible SNAP participants in nutrition education designed to help them make healthy food and lifestyle choices.
Staff members also offer access to educational support resources to help families make the most of their monthly food resources. MSU Extension staff engaged 81 Wexford County residents in other health and wellness education programs to encourage families to take personal action to improve their health outcomes.
Improving Communities One Garden at a Time

MSU Extension is the leading expert on home gardening questions, responding to more than 70,000 garden inquiries from Michigan residents each year. Wexford County Master Gardeners responded to 129 local garden support inquiries and contributed more than 700 volunteer hours to help community-based garden projects that beautified communities, improved local environments and provided locally-grown, nutritional food.
Preventing Local Food-Borne Illness
The U.S. Centers for Disease Control and Prevention estimates that roughly one in six (or 48 million) Americans get sick, 128,000 are hospitalized and 3,000 die from food-borne diseases. Since, 2013 MSU Extension food safety and preservation programs have taught 10,500 Michigan residents safe food handling, food preservation and methods for reducing food-borne illnesses.
Wexford County MSU Extension staff annually provide residents educational offerings to improve safe home food preservation and to protect the general public through trainings such as the Cottage Food Business and ServSafe workshops.

MSU Extension is eager to continue serving Wexford County residents in strong partnership with the County Board of Commissioners. By working together, MSU Extension can continue to help people improve their lives by bringing the vast knowledge resources of Michigan State University directly to individuals, families, businesses and communities.