MSU Extension staff expand their international experience through Purdue Extension's Ireland Garden Study Tour
Rebecca Krans and Sarah Rautio, MSU Extension consumer horticulture educators, explore farm to plate at Ireland's Ballymaloe Cookery School and Organic Farm.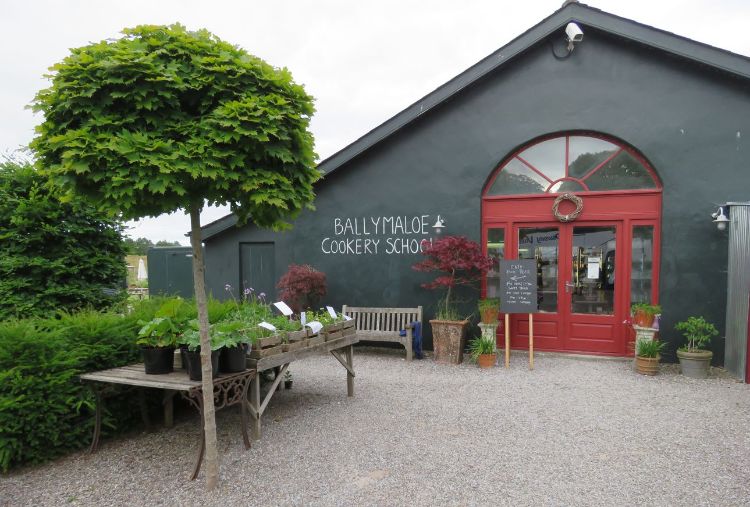 As Michigan State University Extension consumer horticulture staff, we enjoy teaching others about the knowledge and skills involved to successfully grow vegetables in a variety of garden containers and locations. In the summer of 2022, we had the pleasure of traveling to Ireland with a group of Purdue Extension's horticulture staff, Mike Dana and Karen Mitchell, numerous Indiana, Illinois and Ohio Extension Master Gardeners, and friends. We participated in their 10-day Ireland Garden Study Tour, exploring over 16 different gardens, castles and landscapes.
Although there were many new Irish sites and experiences for us, the Ring of Kerry, the magnificent stone cliffs with rolling green hillsides, old castles and lush, diverse plant offerings, and the delicious seafood chowder and Irish hospitality were up at the top.
Yet one of the biggest highlights for us was the Ballymaloe Cookery School and Organic Farm. Not only do they grow their own food, but they have a mission of providing simple instructions on how to cook delicious meals with simple, fresh, real ingredients. MSU Extension nutrition programs and Purdue Extension nutrition programs share that similar passion of connecting people to simple nutritious food, too.