MSU fisheries experts publish book of triumphs
MSU fisheries experts compile 22 success stories of long-term conservation wins.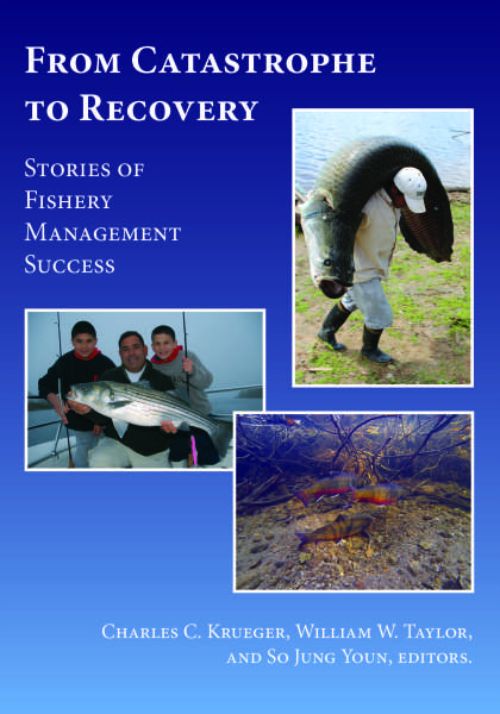 In a world filled with stories of urgent conservation problems and heroic quests for solutions, Michigan State University experts this month have created a book full of success stories.
"From Catastrophe to Recovery: Stories of Fishery Management Success" edited by MSU fisheries and wildlife professors Charles Krueger and William Taylor and PhD student So-Jung Youn details 22 case histories of fishery management success stories across rivers, lakes, and marine systems.
This book came about as the fisheries profession was beleaguered by concern of a perceived failure to make a difference for fisheries, Taylor said. But the editors were convinced that fisheries and aquatic professionals had made a difference – albeit an unsung one.
"So rather than collecting another compilation case studies of fisheries in various levels of decline, we searched for stories which demonstrated successes of the fisheries profession in saving fish, habitats, and fisheries," Taylor said. "The book celebrates the professionals, citizens, and policy makers who worked together to ensure success and that fisheries that were heading towards disaster were brought back to health and productivity. Our shorthand title for this book became "Good News Fisheries."
Youn, who along with Krueger and Taylor are part of MSU's Center for Systems Integration and Sustainability in the Department of Fisheries and Wildlife, said the book will resonate with professionals as well as college students and early career scientists interested in fisheries and aquatic resource ecology and management.
"These are successes that have been long-term projects, generally lasting longer than over a person's multi-decade career," Youn said. "If you work on problems long enough… you eventually can see there no longer is a problem because you've conserved that species or habitat."
From sockeye salmon populations in central Idaho to fishery management in Turkey's Gökova Bay, each account ends with the authors' reflections of lessons learned that could be applied to other fisheries.
"We are daily bombarded with negative stories of environmental disaster. Where is the vision for success in combating environmental problems? The book provides that vision, specifically that with determination we can alter that downward trajectory and accomplish ecological restoration!", Krueger said. "Students would come into my office and lament that all they heard in their classes was about the ecological problems of the world – that no hope or solutions were offered. Now there is a book to address this issue."
Taylor noted today's challenges indeed are real. The goal of this book, he said, "is hoped to encourage individuals to continue to join the profession and make the needed differences that all for the survival of the most biodiverse and interesting vertebrate biota in the world that are by themselves the foundation of healthy human societies."
From Catastrophe to Recovery is published by and available from the American Fisheries Society.