MSU honors Senior Extension educator for achievement, excellence
Brandon Schroeder receives Distinguished Academic Staff Award.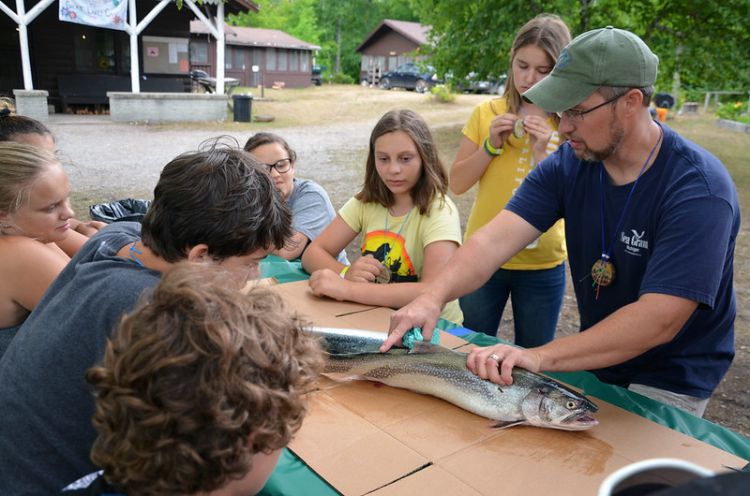 What do Great Lakes fisheries science, coastal tourism, invasive species, tagging monarch butterflies, and working closely with students and teachers have in common? They are just part of a day's work for MSU Senior Extension Educator Brandon Schroeder.
Recently, Michigan State University honored Schroeder with a Distinguished Academic Staff Award during its annual Awards Convocation.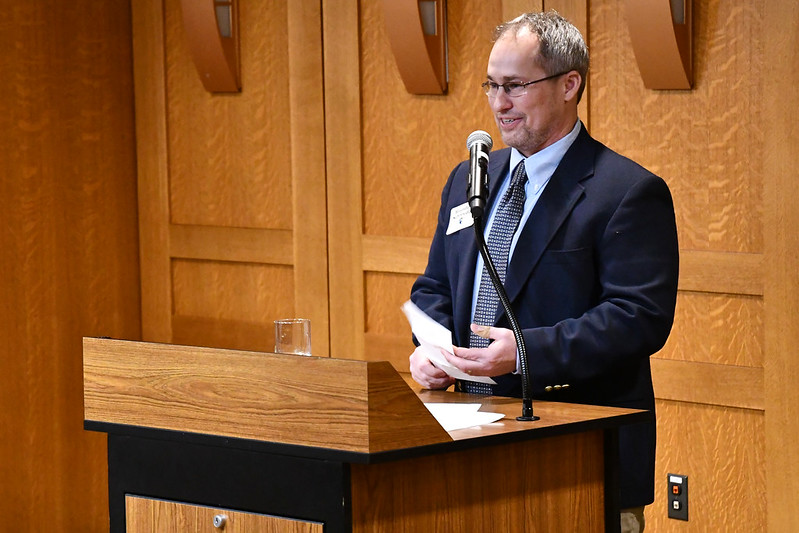 The award recognizes academic staff for extraordinary achievement, excellence and exceptional contributions in advising, curriculum development, outreach, extension, research and/or teaching.
Since 2004, Schroeder has served northern Lake Huron coastal communities as a Michigan Sea Grant Extension team member. In addition to applying science-based knowledge to address Great Lakes issues, Schroeder is a passionate proponent of place-based education and Great Lakes literacy.
"Brandon is an outstanding representative for Michigan State University Extension who consistently brings his leadership, teaching and collaboration skills to the table with everyone with whom he works," said MSU Extension Director Jeff Dwyer. "His work ethic, integrity and good character reflect the best of MSU and its missions, making him an excellent selection for this award."
Through the Northeast Michigan Great Lakes Stewardship Initiative, which Schroeder helped launch, he works with youth who apply environmental science, technology, engineering, and math to help conserve Lake Huron's biodiversity, manage invasive species, and more. Thousands of students in northeast Michigan have participated in these STEM opportunities. Schroeder also is co-leader of the award-winning 4-H Great Lakes Natural Resources Camp, a week-long science-focused camp for students. In addition, he facilitates relationships among Lake Huron researchers, managers, and fishery stakeholders to help them better understand and respond to the lake's ecological changes.
"Bringing stakeholders together in collaboration is part of Michigan Sea Grant's mission," said Program Leader Heather Triezenberg. "Brandon works hard to make sure that everyone has an opportunity to share in decision-making. He excels at helping diverse groups have productive dialog."
Michigan Sea Grant helps to foster economic growth and protect Michigan's coastal, Great Lakes resources through education, research and outreach. A collaborative effort of the University of Michigan and Michigan State University and its MSU Extension, Michigan Sea Grant is part of the NOAA-National Sea Grant network of 34 university-based programs.