MSU to Host 9th Annual Hop Field Day and Tour
Tour will feature on-farm visits with farmers, experts, and industry professionals.
Michigan State University Extension and partners will be hosting the 9th annual hop field day and tour on Friday, July 29 from 8 a.m. – 5 p.m. The tour is designed for both beginning and advanced hop growers as well as those interested in learning more about hop production and craft beer. Participants will park at Incredible Mo's in Grawn, Mi and travel by tour bus to young and established hop yards in Manistee and Leelanau Counties and Stormcloud Brewing Company in beautiful Frankfort, MI. Local growers will be on hand to talk about all aspects of hop production: initial costs, plant care, disease & insect management, trellis construction, quality control, propagation, organic & conventional growing practices, and picking and processing. The tour will visit Midwest Organic Hops (Leonard Olson Farm), as well as Big Daddy Hops. The group will end the day with an educational tasting conducted by the Michigan Brewers Guild at Empire Hops Farm and return by tour bus to Incredible Mo's.
The cost is $85 per person and includes lunch & charter bus transportation. Pre-registration is required and space is limited. You can register online.
For more information on the conference and to stay up to date on any hop related information, please visit our website.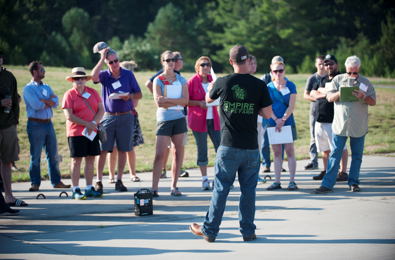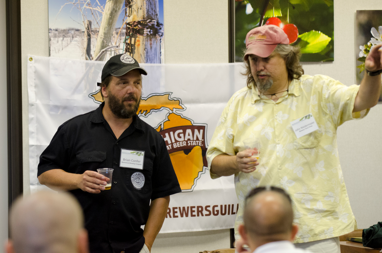 Please continue to visit Michigan State University Extension's hop webpage or the MSU Hops News Facebook site for up to date information.