MSU Museum bird exhibit includes CSIS research
Add Summary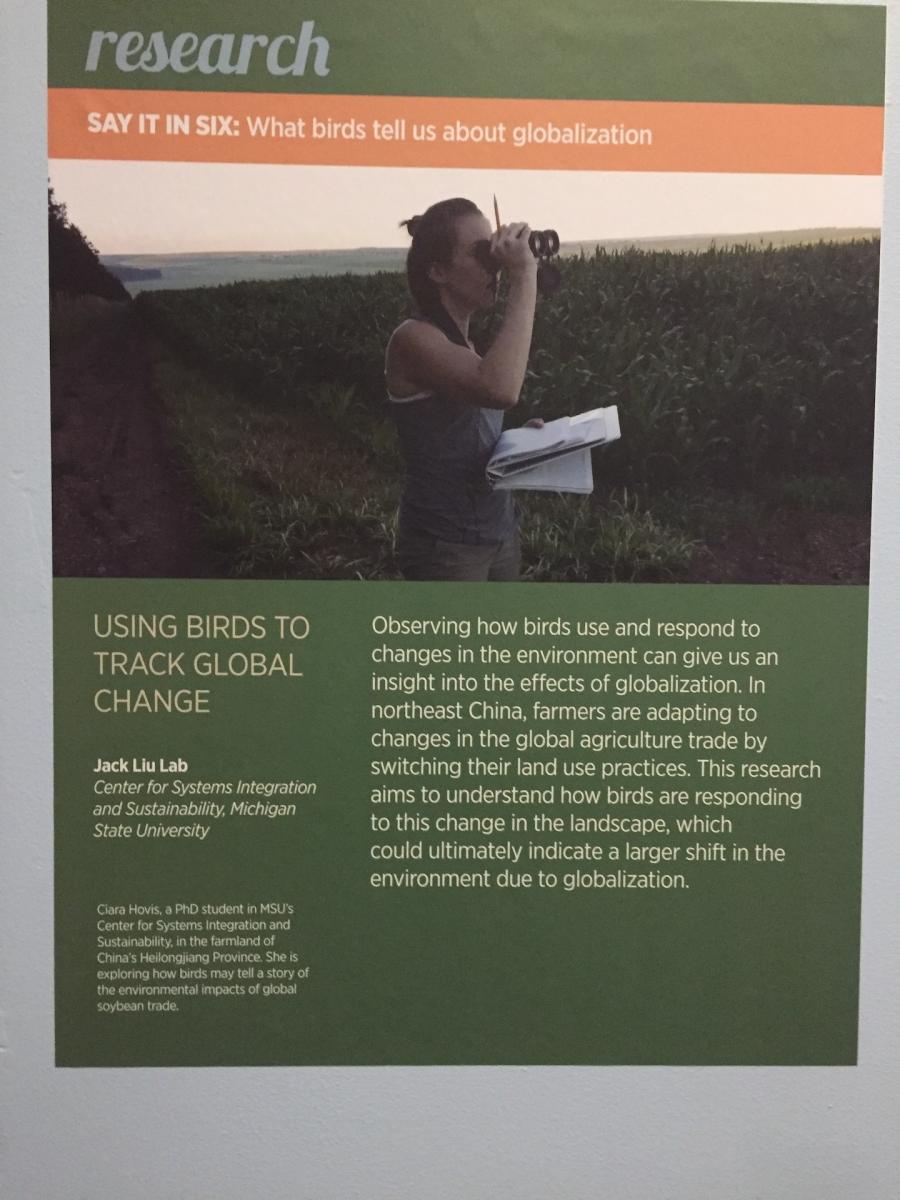 The just-opened MSU Museum exhibit "Michigan Bird Conservation Stories: Pigeons Past to Plovers Present" features the work of CSIS PhD student Ciara Hovis, who this summer is in northeastern China doing field work to explore how birds may reflect global agricultural changes examined in a telecoupling framework.
The exhibit's opening coincided with the start of the American Ornithological Society meeting being held on campus this week
This exhibit, on display through June 2018, explores Michigan's bird conservation stories from losses of the past to modern successes. The exhibit is on the first floor Heritage Gallery.