Muskegon's local food scene is emerging
Several exciting local food projects are in under development in this lakeshore community.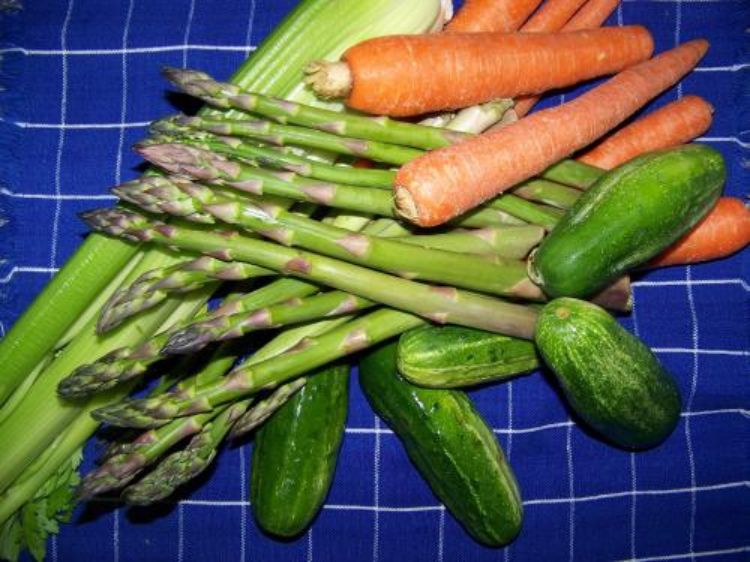 In 2012, the W.K. Kellogg Foundation granted the Community Foundation of Muskegon County $676,000 over three years to build capacity within Muskegon's urban farms and local food businesses to serve healthy food to the city's children. Based on data from the 2010 U.S. Census and Feeding America, almost 16 percent of Muskegon County's population is food insecure. This translates to approximately 27,000 food insecure people. This grant, called HEALTHY (Healthy Eating and Access, Local Teams Helping Youth Muskegon, is managed by Marty Gerencer, Principal of Morse Marketing Connections, LLC based in Norton Shores, Michigan, in partnership with the Community Foundation for Muskegon County. An advisory council composed of community leadership also advises this work. Gerencer is a national food hub and local food systems consultant and she is currently facilitating many exciting collaborations to accomplish the goal of the grant project.
"We have a number of existing and potential new food projects emerging in the community. It is such an exciting time here in Muskegon," said Gerencer.
Over the past three years, the HEALTHY Muskegon initiative has helped develop over 200 community gardens, two urban farms and several farm-to-school programs, resulting in hundreds of low-income children having access to hundreds of pounds of local, fresh produce. In 2015, the project will release a food hub feasibility study, which could lead to another project supporting local farmers and increasing access to healthy foods for residents.
Complimenting the HEALTHY Muskegon initiative, the Muskegon Farmers Market was relocated to a more centralized downtown location in 2014. Increased sales at the farmers market, including increased EBT (up 14 percent in 2014) and Double Up Food Bucks (up 31 percent in 2014) sales to low-income citizens, have also contributed to increased healthy food availability for Muskegon County. This new $4 million farmers market opened in May 2014. The goal was to have the already successful market locate to anchor the east end of the main business district to help spur more economic growth.
The first year of the new market has proven to be successful as it is now "the" gathering place in Muskegon every Saturday morning. Other attractions were added to the market in 2014, which brought more patrons to the market and for longer lengths of time. These attractions included: wine tasting, art, music, a new Power of Produce Club for kids. The market is still open on Saturday during winter months inside the building. During the busy season, the market is open for business on Tuesday, Thursday and Saturday from early May through December, and with an extended Thursday evening market. In 2015, the market will open its 10,000 square foot commercial kitchen, called Kitchen 242, which will serve as an incubator and teaching kitchen.
Another outlet for fresh, local produce is the Greater Grand Rapids YMCA's Veggie Van. In 2014, the YMCA's Veggie Van expanded to Muskegon and has become the mobile market for the Muskegon community offering affordable, local and healthy food. Veggie Van sales have reached as high as $10,000 per week and the Van continues to seek new partner sites to expand their reach.
Muskegon's main business district along Western Avenue, where the farmers market is located, has become a popular location for farm-to-table restaurants and breweries such as Smash Wine Bar and Bistro, Unruly Brewing Company, and Pigeon Hill Brewing Company. Around the corner is the flagship location for The Cheese Lady, who is now represented by additional franchises in Michigan. It should also be noted that Mia and Grace, Muskegon's first downtown farm-to-table restaurant, is within walking distance and as well as the recently opened a pizzeria, Whistle Punk Pizza. Baker College's Culinary Institute of Michigan is also in the neighborhood.
"We're very pleased to see the growth of Muskegon's local food system and the interest and support from our community in taking our work to new levels. Special thanks to the W.K. Kellogg Foundation, Community Foundation for Muskegon County, United States Department of Agriculture Rural Development, Consumers Energy, and many other organizations and individuals for their support to make this work possible," said Gerencer.
For more information about local food systems, contact a member of the MSU Extension Community Food System team. To reach Marty Gerencer, send her a message at marty@morseconnections.com