NCI Year in Review
2018 Year in Review for the National Charrette Institute.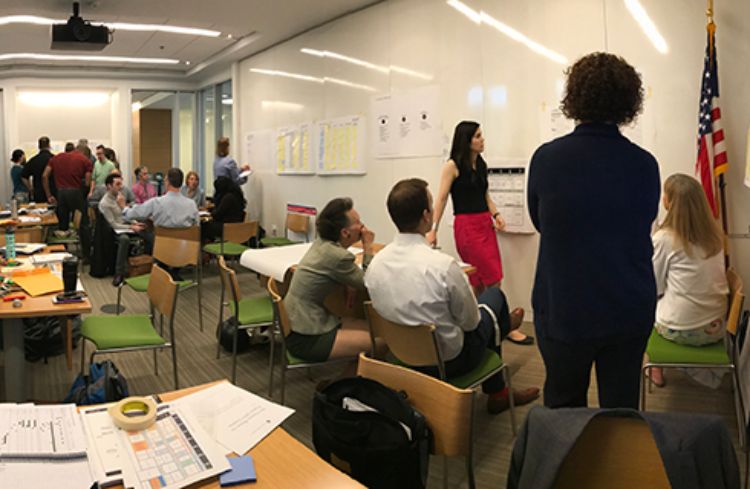 I confess. I have a love for data, and I especially like it when data can be represented graphically through maps or infographics. I also like this time of year, because we reflect on our work over the past 12 months and put some numbers to it as we plan for the year ahead, and that's what I've been doing.
Being housed at Michigan State University has allowed the National Charrette Institute to align its work into the three common areas that academic institutions categorize their work into: 1) Outreach (training, education), 2) service (conducting charrettes), and 3) research (grants and publications).
While some of that work bleeds into each other, for the most part, these are boxes that NCI's work fits into nicely. While I don't have an infographic for you today, I do have some data (in matrix form) that I'd like to share with you that recaps what a great year NCI had in 2018.
Outreach (583 people reached)
Service
Research

192 for Charrette System (core).
13 for Charrette Management and Facilitation (advanced).
69 for Placemaking + Charrettes.
87 in guest lectures.
222 in 6 conferences.

3 contract awards
Exploring new areas: Public policy, wildlife management, autonomous vehicles, municipal finance

1 research award
3 papers/reports
In 2018, NCI continued its tradition of helping communities achieve self-transformation through collaborative design by training practitioners in the NCI charrette process and by engaging directly with communities to walk through that process.
We held trainings with our partners in Harvard, the University of Miami, and SERA Architects in Portland. We conducted in-house trainings for our partners in the General Services Administration (GSA) and Fort St. John, Canada.
We worked with community leaders in Benton Harbor, St. Joseph and St. Joseph Township in Michigan to become charrette ready and then helped facilitate the charrette to establish a vision for their shared harbor.
We are working with the Consensus Building Institute in Lakewood, NJ, to advance the goal of addressing the social and civic challenges facing the region and developing a shared vision for their future.
We wrote a PAS (Planning Advisory Service) Memo on charrettes for the American Planning Association, and also completed two technical reports from our work with them, the Federal Emergency Management Agency (FEMA), and others on a pilot process for floodplain management.
And we're conducting some evaluation research on the efficacy of charrettes.
As we move forward in 2019, it will be another exciting year filled with partnerships and our legacy of high-quality training and services.
This year, in addition to its traditional application to built environment issues, NCI will be applying the charrette process and principles to topics like crime prevention, municipal finance, autonomous vehicles and opportunity zones, so stay tuned as our work unfolds.
Clearly, none of this great work would be possible without our many partners, new and established, or without your continued interest in and support of the NCI charrette process. Thank you!