New edition of "Prepare your farm for tax season now" webinar to be held on Dec. 1
Get your feet wet about farm recordkeeping and taxes in this one-hour webinar. Take action and stop stressing.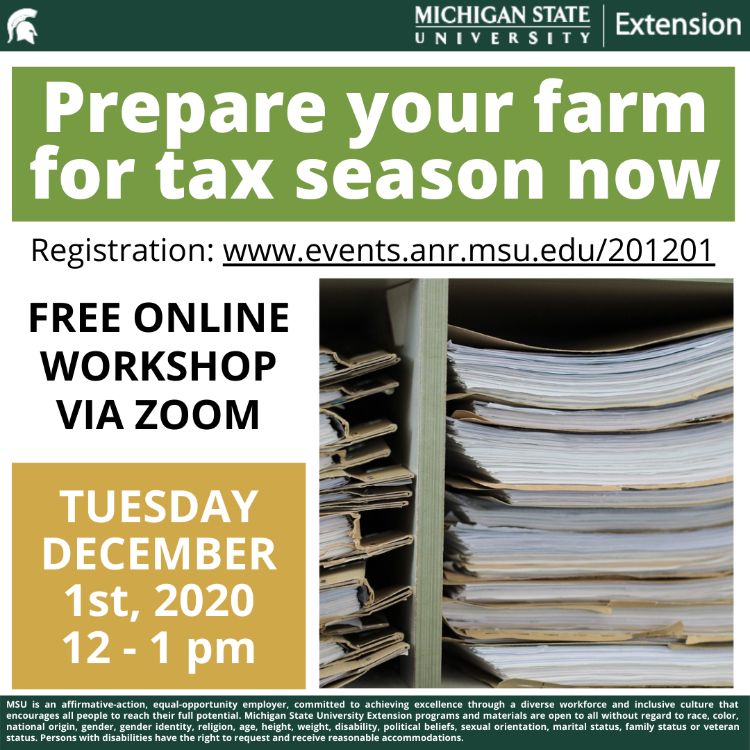 Once again, I will host what has become a popular "Prepare your farm for tax season now" online workshop. This time, the webinar will happen on Dec. 1 from 12 p.m. to 1 p.m. EST. Corey Clark will also be visiting again to share her expertise on farm taxes while I will focus on how to collect all the necessary information before tax season is upon us.
Running a farm business involves budgeting, saving, setting financial goals, performing financial analysis, creating tax management strategies, and handling sometimes very large amounts of debt. This causes a great deal of concern for farmers and their families and is usually a source of discord. It doesn't have to be that hard.
This program is for farmers who do not have a good recordkeeping system in place yet, who are not ready to buy accounting software, are not comfortable using computers, or on the other hand love spreadsheets, or for those who want to take the next step beyond keeping receipts in a shoebox. This program will help farmers get their records straight using something like Michigan State University Extension's Farm Records Book www.bit.ly/farmrecordsbook, in preparation for tax filing, or for their annual meeting with their tax preparer.
Come join us for the "Prepare your farm for tax season now" online workshop and stop stressing about your farm's finances. Share the web flyer with your friends by clicking here, and register here.
Michigan State University Extension has many other resources available, including bookkeeping and financial analysis tools to help you with the important decisions you have to make as a farm manager. Many of these resources can be found at the MSU Extension Farm Management website: https://www.canr.msu.edu/farm_management. Contact your farm business management Extension educator if you need help finding the right resources for your particular situation.
We suggest you consider filling in this form to receive updated resources, answers to common questions, notices of future farm business management events, and other useful information I have made available.
You may listen to my podcast by clicking here: https://anchor.fm/florencia-colella; read more here; or watch farm business management videos here, if you prefer. Here, we have transcriptions of the videos, high-quality closed captions, and sometimes subtitles in Spanish.
We look forward to seeing you Dec. 1!