New Extension Program Worker to serve in Macomb, Oakland, and Wayne counties
Angela Scapini joins Michigan Sea Grant to help enhance Great Lakes literacy educational opportunities.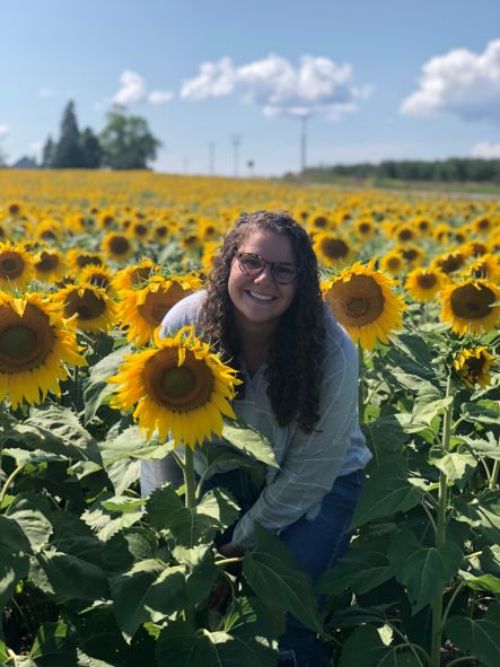 Michigan Sea Grant is pleased to welcome Angela Scapini as a new Extension Program Worker serving Macomb, Oakland, and Wayne counties in Southeast Michigan. Scapini will work with local communities, partners and networks promoting Great Lakes literacy and community resiliency through place-based education programs. She began her new duties in August 2022 and at Michigan State University Extension's Macomb County office.
"Angela brings a wide range of experience that will benefit the communities in Southeast Michigan," said Dr. Heather Triezenberg, Michigan Sea Grant associate director and program leader. "We look forward the new ideas and opportunities she will offer around Great Lakes literacy education."
Prior to joining Michigan Sea Grant, Scapini received her Master of Professional Science in Marine Conservation from the University of Miami's Rosenstiel School of Marine and Atmospheric Science (RSMAS). During her time at RSMAS, she interned with Field School where she assessed stakeholder engagement with existing outreach surrounding manta ray conservation. She also worked on the 55-foot research vessel R/V Garvin collecting and tagging sharks in Biscayne Bay, Fla. The project included measuring, health assessments, fin clipping and blood draws on all the captured sharks, including black tips, great hammerheads, bonnetheads, tiger and bull sharks.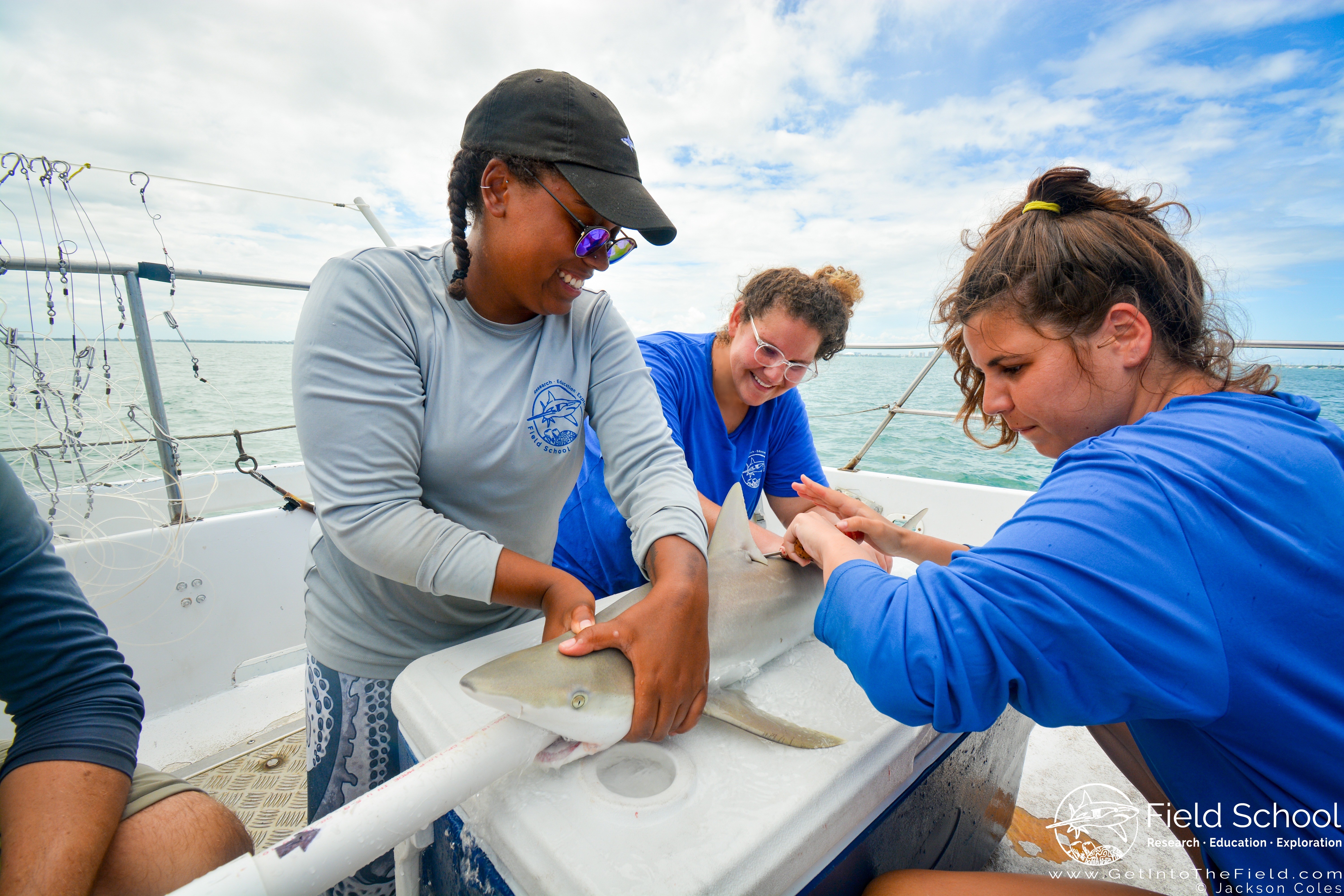 "I'm super excited to be with Michigan Sea Grant, back in my home state and at MSU. I hope to utilize what I learned in my saltwater days here in the Great Lakes. And let's be honest, some sturgeon are bigger than the sharks we caught!" Scapini said. "Seriously though, I look forward to working with and connecting with local communities and helping to enhance Great Lakes literacy opportunities. Our Great Lakes are such important resources for all of us to learn about and continue to protect."
Previously, Scapini worked at MSU's Kellogg Bird Sanctuary as an avian care support technician and also partnered with MSU Extension on programs there. In addition, she has worked on Mackinac Island at the Wings of Mackinac butterfly conservatory and as a naturalist at Mackinac State Historic Parks. When not in the office, she enjoys scuba diving in the summer and skiing in the winter, and always hanging out with her cat, Theodore.
Scapini is an MSU alum, where she earned a B.S. in Environmental Biology/Zoology. She can be reached via email at scapinia@msu.edu.
Michigan Sea Grant helps to foster economic growth and protect Michigan's coastal, Great Lakes resources through education, research and outreach. A collaborative effort of the University of Michigan and Michigan State University and its MSU Extension, Michigan Sea Grant is part of the NOAA-National Sea Grant network of 34 university-based programs.