New Southeast Michigan Sea Grant Extension educators already hard at work
Erica Clites and Angela Scapini have been added to the full-time Extension staff at Michigan Sea Grant.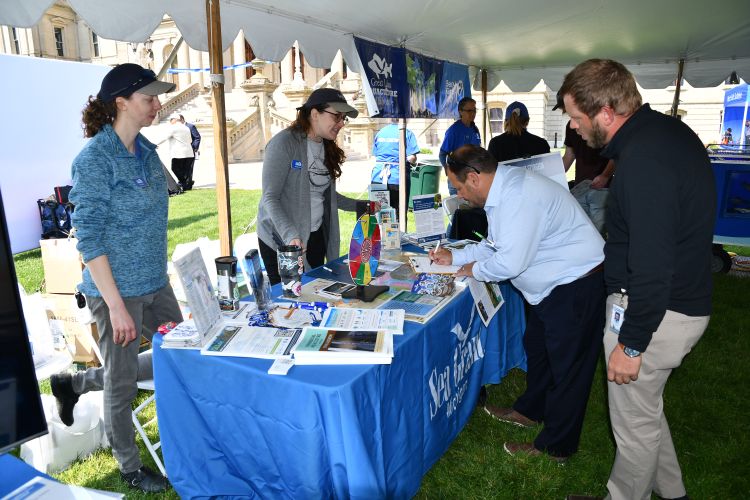 Erica Clites and Angela Scapini are no strangers to Michigan Sea Grant Extension as each spent the last year working as temporary workers in Southeast Michigan. Recently they were both hired as full-time Extension educators in their respective counties.
"We're so glad to be able to bring Erica and Angela on as full-time members of our team," said Dr. Heather Triezenberg, Michigan Sea Grant associate director and program leader. "They have both spent months developing relationships and connections in their communities and will be able to really hit the ground running as educators, developing programming in Southeast Michigan."
Programming expands
Clites works with local communities, agencies, and other partners and networks on initiatives such as habitat restoration and coastal community development. Her district includes Wayne, Macomb, Monroe, and St. Clair counties with an office in Wayne County.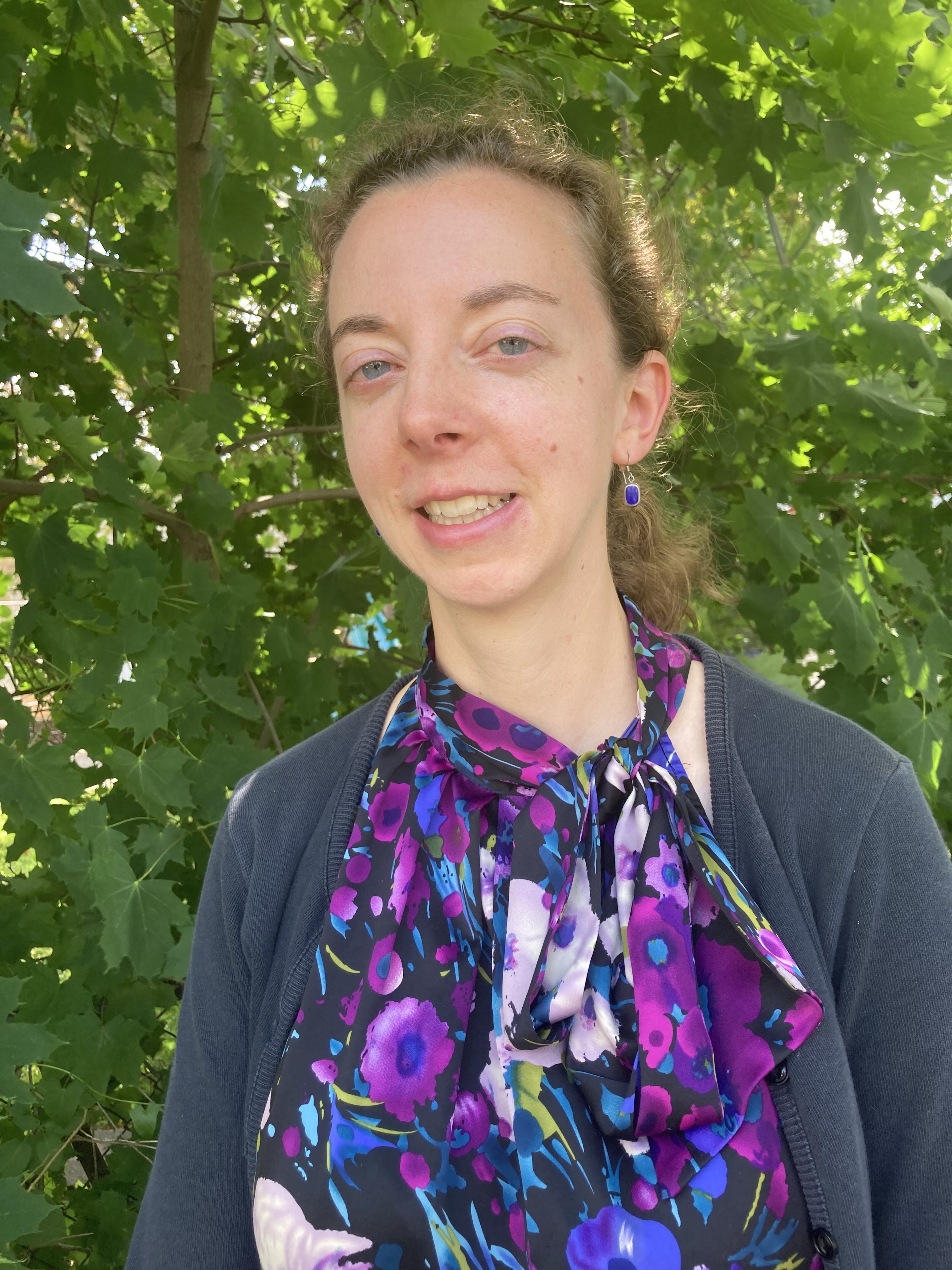 One of Clites' many recent accomplishments has been the expansion of the MI Paddle Stewards program throughout Michigan, including organizing train-the-trainers sessions to help spread the program's information about aquatic invasive species to more participants. In addition, she is helping to bring the Conservation Stewards program back to Wayne County.
Prior to joining Michigan Sea Grant, Clites was director of the Oakland County Cooperative Invasive Species Management Area (Oakland County CISMA), a collaboration of more than 40 county, municipal, and nonprofit partners working to support functioning ecosystems and enhance quality of life. Clites earned her M.S. in Geological Sciences from the University of California, Riverside, and her B.A. in Geology from the College of Wooster.
"I'm excited to continue serving the communities of southeast Michigan. Our recent MI Paddle Stewards training in St. Clair County provided a chance for community members to learn more about native and invasive species in the region. We will also be adding kayak safety and skills training to future events, so stay tuned for future educational opportunities" said Clites.
Clites can be contacted by phone at 313-578-9740 and email at clitese1@msu.edu. Her office is located at 1360 Oakman Boulevard, 2nd Floor, Detroit, MI 48238.
Focus on Great Lakes literacy
Angela Scapini serves Macomb, Oakland, and Wayne counties. She works with local communities, partners, and networks promoting Great Lakes literacy and community resiliency through place-based education programs.
Scapini has already been busy in fifth-grade classrooms providing a Water Conservation Program, and also revived the popular Summer Discovery Cruises program with Huron-Clinton Metroparks.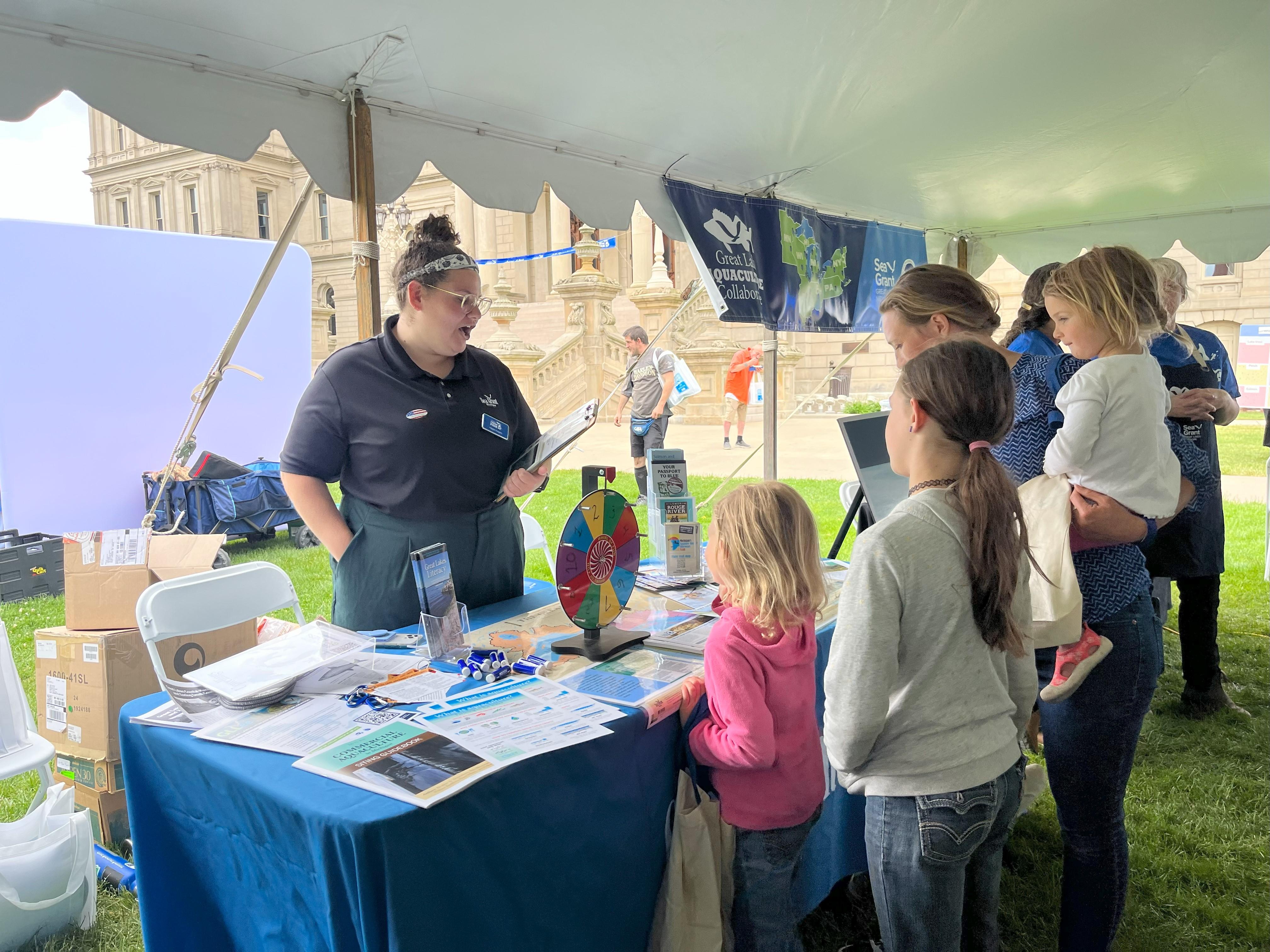 "Helping to promote Great Lakes literacy will be a key part of Angela's responsibilities. It's exciting to think of the new opportunities she will develop as she reviews Michigan Sea Grant's previous programming and enhances them to meet learners and partners where they are," said Triezenberg.
Prior to joining Michigan Sea Grant, Scapini received her Master of Professional Science in Marine Conservation from the University of Miami's Rosenstiel School of Marine and Atmospheric Science (RSMAS). During her time at RSMAS, she interned with Field School where she assessed stakeholder engagement with existing outreach surrounding manta ray conservation. She has also worked previously with the Kellogg Bird Sanctuary and Mackinac State Historic Parks.
"I am super excited to have the opportunity to continue connecting with educators and youth in Southeast Michigan," Scapini said. "I look forward to developing and revamping more Great Lakes shipboard opportunities as I grow in my role."
Scapini can be contacted at (586) 469-5060 or via email at scapinia@msu.edu. Her office is located at the Macomb County Extension office, 21885 Dunham Road, Room 12, Clinton Township, MI 48036.
Michigan Sea Grant helps to foster economic growth and protect Michigan's coastal, Great Lakes resources through education, research and outreach. A collaborative effort of the University of Michigan and Michigan State University and its MSU Extension, Michigan Sea Grant is part of the NOAA-National Sea Grant network of 34 university-based programs.
This article was prepared by Michigan Sea Grant under award NA22OAR4170084 from the National Oceanic and Atmospheric Administration, U.S. Department of Commerce through the Regents of the University of Michigan. The statement, findings, conclusions, and recommendations are those of the author(s) and do not necessarily reflect the views of the National Oceanic and Atmospheric Administration, the Department of Commerce, or the Regents of the University of Michigan.