New version of the MSU Extension Farm Records Book for Management is now available
The book can be used in Excel, Google Sheets, or printed off to fill out by hand.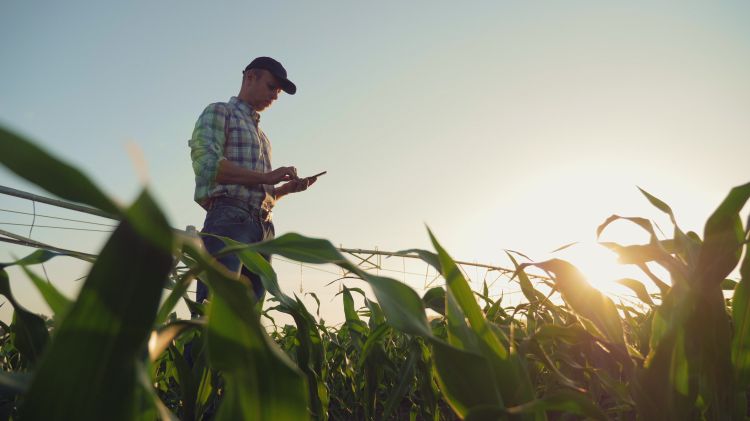 The Farm Records Book for Management is a free tool to keep track of your farm income and expenses. The book can be used in Excel, Google Sheets, or printed off to fill out by hand. In addition to income and expenses, it also allows you to keep track of labor payments, capital purchases, production, and even develop a balance sheet. Even if you don't want to use this Farm Records Book in an advanced manner, you can use it to start studying the subject of farm recordkeeping and financial statements, as it has explanations that guide you through its different sections and functionalities. The Farm Records Book is not intended to replace an accountant's, tax preparer's or financial analyst's work. It is intended to empower the farmer to have a more informed conversation with them, when the time comes. In this article, we are going to explain how to open, print, or download the Farm Records Book.
Open up a browser and type www.bit.ly/farmrecordsbook in the address bar. Hit enter.
The Farm Records Book for Management will open. This is a view only version for anyone who wants to use this book to be able to download. You will need to copy the document in order to use it (see optional ways to save, below).
If you prefer to use pen and paper, you can print it from here by clicking on the printer icon at the top left. On the next screen, select "Workbook" instead of "Current Sheet," for the whole Farm Records Book to print. If you prefer, you can print sections one-by-one by leaving "Current Sheet" selected. Make sure letter-sized paper is selected and you should be ready to go; then hit next. Once you do that, you will see a second and more realistic preview of what it's actually going to print like, so here you can take a few moments to make sure that everything is fitting right on your pages. If the format looks correct, you are ready to print. Just select your printer of choice and click on print.
If you prefer to work in Microsoft Excel, you can download the file to your computer. Go to file/download/Microsoft Excel, and an Excel copy will download on your computer. Once you do that, you can open it and it will look pretty much exactly like the Google Sheets version. If you want to print from here after you have completed it with your records, you'll be able to do that, but you may need to make a couple of minor page adjustments.
Your third option is to sign in with a Google account to use Google Sheets. If you are signed in, you will have a couple more options, and the one that you should use is file/make a copy. You will be able to select which folder in your Google Drive to use. Once you do this, Google is going to create a new copy of this Farm Records Book that is now going to be editable so you can start entering information, and then print a filled-in copy. Another thing you can do from your copy of the Farm Records Book is to share it with a family member or your tax preparer. This copy of the Farm Records Book will be fully and privately yours so no one except those you chose will have access to your records.
If you discover any bugs or flaws with the Farm Records Book, please get in touch with Florencia Colella at colellaf@msu.edu or 231-224-6439. We suggest you consider filling in this form to receive updates to the file, answers to common questions, notices of future farm business management events, and other useful information.
Michigan State University Extension has many other resources available, including bookkeeping and financial analysis tools to help you with the important decisions you have to make as a farm manager. Many of these resources can be found at the MSU Extension Farm Management website: https://www.canr.msu.edu/farm_management. Contact your Farm Business Management Extension Educator if you need help finding the right resources for your particular situation.
If you prefer, you may find this article in video format here and in podcast format here.