Night Watch!
Exploring Lake St. Clair after dark on a Summer Discovery Cruise.
The sun is low in the western sky as the Education Vessel Clinton casts off for another Summer Discovery Cruise onto Lake St. Clair. The theme of this program is Night Watch, apropos of a cruise that will not return until almost midnight. The Night Watch cruise is a recent addition to Summer Discovery Cruises, a collaborative effort of Michigan State University Extension, Michigan Sea Grant and the Huron-Clinton Metroparks.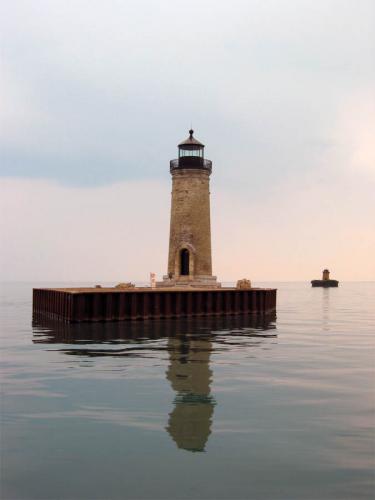 Our subtitle for the program is 'Fun in the Dark with Nature and Ships'. Our dual focus is on the navigation tools used by Great Lakes and ocean going ships to keep them afloat and safe during the nighttime hours, while also keeping an eye on critters both above and below the water's surface as they forage and cavort through the night.
The Clinton takes us past the Civil War era South Channel Range Lights that played a key role in guiding ships loaded with iron ore from Michigan's Upper Peninsula to the blast furnaces of the lower lakes for the war effort. As we enter the narrow shipping channel with its maze of blinking red and green buoys and markers, we are especially grateful that our captain knows these waters well. He keeps us a respectful distance from the brilliantly lit freighters that continue toward their destinations all through the night.
On the way back, the Clinton hovers over the remains of an old shipwreck and we drop our underwater camera down to explore fish and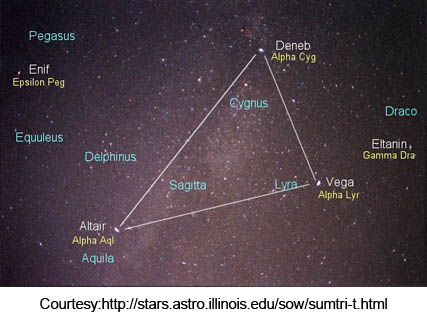 other creatures active in this nocturnal realm. The eerie images on our monitors make us aware that life goes on long after we've turned off the bedside light. As we cruise toward the shipping channel, we conduct a quick astronomy lesson to locate the North Star and the Summer Triangle. This leads to a discussion of latitude and longitude, the invention of the compass, and other aids to navigation that allow us to be out on such a beautiful evening.
To top the evening off, we encounter a fresh hatch of mayflies as we approach the Metropark. Although some are occupied with waving the critters off, our naturalist assures us that they don't bite and are actually a positive indicator of the health of Lake St. Clair.
As we tie the Clinton to the dock and our intrepid night trippers disembark, we hear many marvel at the new worlds that this cruise has opened to their own ocean of learning. One Summer Discovery Cruise veteran said, "The crew presented videos and information that was clear and informative, the freighters were out, we saw fish on the underwater camera, and mayflies competed with fireworks on south and north shorelines! What a cruise. This ranks very high in my lifetime adventures!" To learn more about how you can take a Summer Discovery Cruise, go to www.discoverycruises.org. Don't miss the boat!
---