NRCS wants to help fruit growers help honey bees by planting more flowers
Michigan farmers can apply for funds to help honey bees through the USDA NRCS EQIP Program.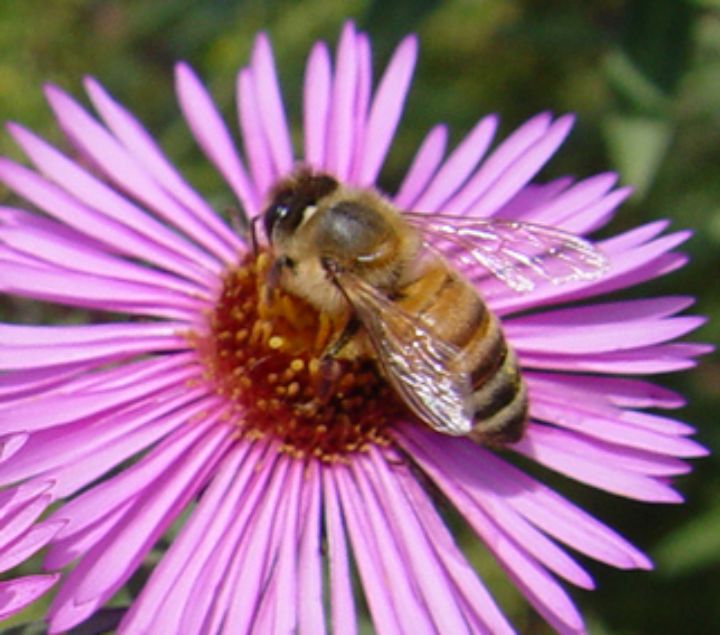 Michigan is one of five states in which farmers have been invited to participate in a new USDA Natural Resource Conservation Service (NRCS) program to improve pollinator health. Close to $3 million has been made available through the Environmental Quality Incentives Program (EQIP) to promote practices that will provide honey bees with additional pollen and nectar.
Michigan, along with Minnesota, North Dakota, South Dakota and Wisconsin, was selected because 65 percent of all managed hives in the United States are brought to the region between June and September to build up hive strength before the next winter. This is a critical period of time when bees are gathering pollen and nectar from flowers across a broad landscape. Providing floral resources for honey bees through this program will also benefit other pollinators, provide habitat for other wildlife, reduce soil erosion and even increase soil health.
Growers that rely on honey bees for crop pollination each year know how important honey bees are and should seriously consider applying to this program to help build stronger Michigan colonies. Lack of floral resources leading into a long, cold winter can mean severe colony losses. This winter has been exceptionally cold and the Michigan Beekeepers Association is already expecting losses of more than 50 percent of their members' colonies. This NRCS EQIP program is one way that farmers can help.
The deadline to apply for these funds is only a few weeks away. Applications are due March 21, 2014. To apply for this program, visit your local NRCS Service Center. For more information, read "Agriculture Secretary announces $3 million to improve pollinator health."
---