Oat varieties and production featured at July 19 Oat Field Day
The trials have been managed organically, but the varietal differences will interest all growers. Don't miss this free Oat Field Day in Hickory Corners on July 19.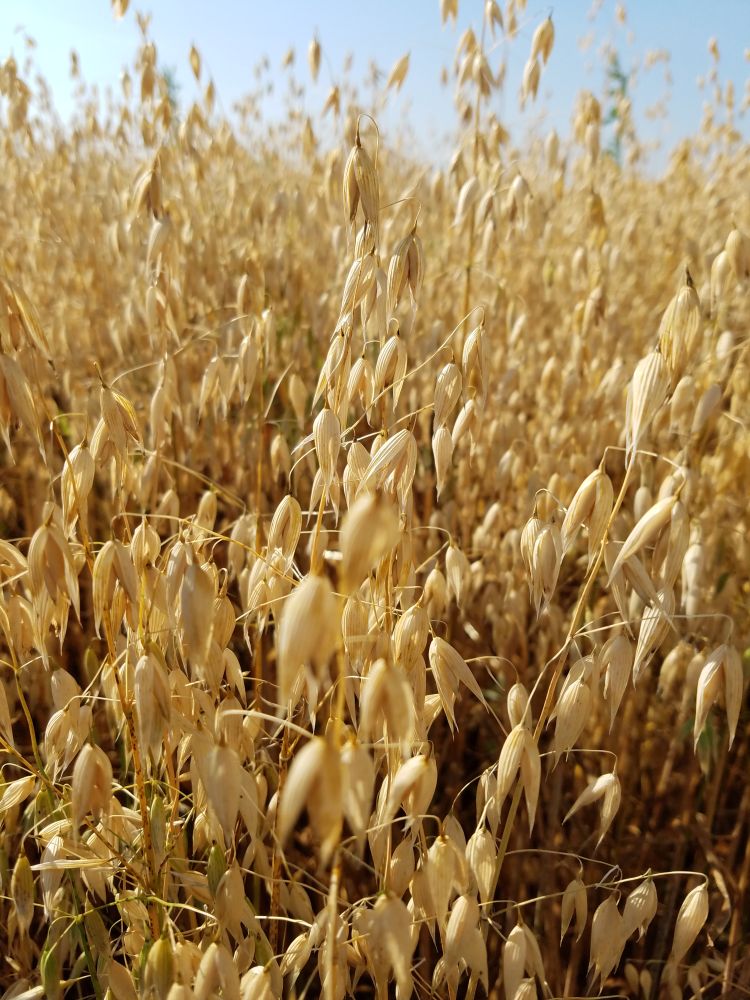 Spring oat production is in full swing with less than a month away from harvest. Most oats should be at the ripening stage, giving them three to four weeks to reach the "hard dough" stage in a typically growing year. However, with the current hot and dry conditions, the harvest time for oats could also be affected. Oat plants will put their energy into making grain, which could make harvest as soon as two weeks depending on variety. Oat variety differences including yield, maturity, quality and disease resistance are all considerations when selecting oats for human consumption, livestock feed and cover crops.
The oat research currently going on at the Michigan State University W.K. Kellogg Biological Station features 16 different oat varieties that have been managed organically. Current trends in the food industry indicate an increase demand for organic crushed, rolled and steel-cut oats. Interest is also increasing for oat flour for craft bakeries and malted oats for craft brewing. While the trials have been managed organically, this trial will be of interest to conventional producers as well, exhibiting varietal differences under minimal inputs.
Oat varieties in this trial are Horsepower, Shelby, Beta Gene, Jerry, Excell, Ida, Rockford, Souris, Newburgh, Saber, Badger, Dion, Hayden, Reins, Streaker and Sumo.
The MSU Oat Field Day will run from 5-7 p.m. on July 19 at the Kellogg Biological Station, 9693 North 40th Ave Hickory Corners, MI 49060. This address will take you to the house that is directly across the street, follow the signs to the plots.
Spend early evening with us discussing oat production in Michigan, exploring the variety differences and learning about oat diseases. The field day will provide an opportunity for networking and conclude with a showcase of freshly milled oats.
The event is free, however registration is strongly encouraged. Register at MSU Oat Field Day.
For questions about the event, please contact MSU Extension educator Dean Baas at baasdean@arn.msu.edu, MSU Kellogg farm manager Brook Wilke at wilkebro@msu.edu, or agribusiness management undergrad Lauren Voelker at voelke21@msu.edu.
This project is funded by Organic Valley, Farmers Advocating for Organics grant program.