October is National Planning Month
National Community Planning Month is a time to celebrate your community, learn about local planning initiatives, and get involved in making your community even better place to live, work, learn, and play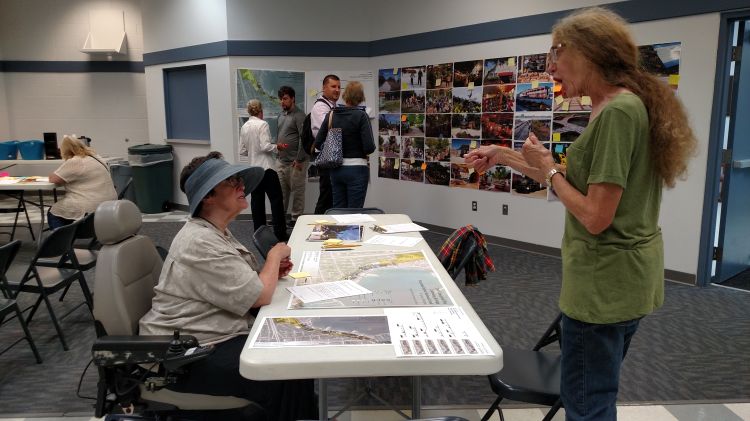 October is National Community Planning Month – a time to celebrate the role and value of planning in creating great communities. According to the American Planning Association, planning is "when government officials, business leaders, and citizens come together to build communities that enrich people's lives."
So, planning is not simply the process of creating long-term, vision-oriented master plans for communities, it is also, and more importantly, about implementing those plans to create great places. It is about making investments in basic, but essential, public services such as water, sewer, parks, streets, sidewalks and more. Planning is about creating spaces and opportunities for placemaking and social interaction. It is about creating the framework for a flourishing business environment. Planning is about protecting the environment and creating opportunities to enjoy nature. It is about building places and networks for healthy opportunities and physical activity in daily routines. It is about creating support systems for those in need. Planning is about helping people improve their quality of life.
This October, planners, elected officials, and citizens across the country can celebrate the lasting value that thoughtful and innovative planning creates for their communities. For 2017, the theme is 'Innovation in Planning' referring to the role of planning in addressing and adapting to the challenges facing communities in the 21st century.
In Michigan, some of those 21st Century challenges include infrastructure investment, diversified energy generation, climate adaptation, multi-modal transportation, affordable housing, inclusive and integrated neighborhoods, environmental remediation and overall improvements in quality of life. Additionally, planning must continue to involve people in the planning process and, in many communities, do so in a much more engaging and inclusive way. Planners and community members alike, must challenge themselves to come together to improve their communities. This challenge extends to engaging seniors, children, persons with disabilities, tribal governments, minorities, veterans and anyone who calls the community home.
Do you love your community? Chances are planning has played a key role in creating that great place. Take the opportunity to promote your community or great place this month and celebrate National Community Planning Month.
Michigan State University Extension joins with communities and planners across the state to heighten awareness of planning in creating great places in Michigan. Get to know the planners in your community; learn about the local planning initiatives underway; and maybe even attend your first planning-related meeting.