Origins of Earth Day
Learn how Earth Day was formed and what you can do to get involved with this important annual event.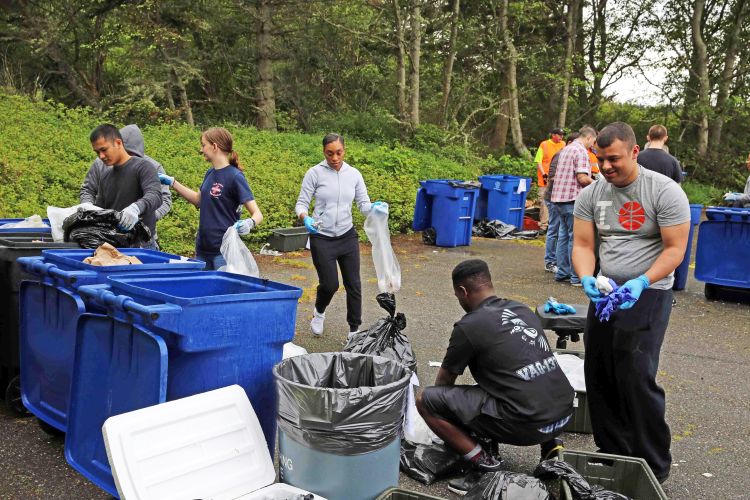 Earth Day is celebrated every year on April 22. It is a time to celebrate the beauty, awe, bounty and nourishment we receive from the land and natural resources. It is also a time to give back and take care of what we use and abuse. Many eco-projects take place at this time such as litter pickups, tree planting, stream cleanups and planting flowers, along with activities that create awareness toward leading an environmentally-friendly life. How did Earth Day start? Where did it all begin? Who initiated this movement?
The first Earth Day was celebrated on April 22, 1970. Gaylord Nelson, a United States senator from Wisconsin, is considered the founder and organizer of Earth Day. Nelson was later awarded the Presidential Medal of Freedom for his efforts. The first Earth Day had events throughout the United States in thousands of schools and universities, in hundreds of communities and involved nearly 20 million people. Today, Earth Day is celebrated internationally in over 193 countries around the globe. It is estimated that over a billion people get involved in Earth Day activities around the world, making it the largest civic observance in the world.
The initial Earth Day was designed to be an environmental teach-in to educate the public about environmental issues and the need to protect the earth. Nelson felt there was an alarming rate of industrialization and people had developed a careless attitude toward the environment. The first Earth Day and subsequent celebrations has helped shape governmental policies and regulations toward the environment while also creating a heightened awareness about environmental issues and protecting natural resources.
Earth Day is a day to show your appreciation for our environment by getting involved at a local level or just in your own home. There are lots of things a person can do such as attend an organized Earth Day event, plant some trees, start a pledge board at school or work, make a recycling plan, organize a carpool or do some energy saving improvements at home. This is just a small list of ways to get involved. There are many more ways to show your concern for the environment on Earth Day. The Earth Day Network is the official site of Earth Day and provides opportunities and ideas for getting involved.
Earth Day activities have a natural science connection and a great way to get youth involved. Start planning now with your classroom, school, 4-H club or other youth organization to have youth take an active role in some type of Earth Day event. Our youth are the future and what better way to get them involved than doing something positive for the environment.
MSU Extension encourages participation in new experiences that are safe and expose youth to science involvement with 4-H Science: Asking Questions and Discovering Answers. Please contact me at baumga75@anr.msu.edu for ideas on spending time outdoors with youth.
Michigan State University Extension and the Michigan 4-H Youth Development program help to create a community excited about STEM (Science, Technology, Engineering, and Mathematics). 4-H STEM programming seeks to increase science literacy, introducing youth to the experiential learning process that helps them to build problem-solving, critical-thinking and decision-making skills. Youth who participate in 4-H STEM are better equipped with critical life skills necessary for future success. To learn more about the positive impact of Michigan 4-H youth in STEM literacy programs, read our 2015 Impact Report: "Building Science Literacy and Future STEM Professionals."