Our elderly need our watchful eye
Six ways to protect the elderly from exploitation.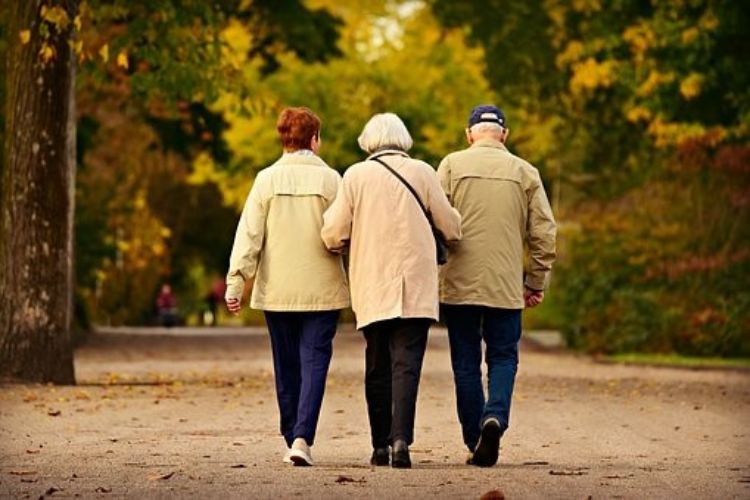 Every now and then, a news article comes along and tells us about how some strangers have committed fraud or scammed the elderly. Although scams and fraud are common, it is not nearly as common as the exploitation taking place by people who our elderly citizens come to trust. According to the National Adult Protective Services Association (NAPSA) 90 percent of elder financial exploitation is committed by trusted people such as caretakers, family members, neighbors, friends, attorneys, bank employees, doctors, nurses and pastors.
NAPSA statistics also stated one in nine elders have been exploited within the past 12 months while one in 20 said they have perceived mistreatment recently. Sadly, only one out of every 44 cases is ever reported, and of those reported physical abuse and neglect is usually included. Financial abuse has increased dramatically over the past ten years in both number and complexity and has become widespread and deadly. Exploitation has a dramatic effect on the elderly and can lead to a loss of trust, loss of security, depression, the inability to provide long-term care and even the loss of an elder's primary residence.
Why are the elderly attractive targets? The elderly become easy targets because isolation, loneliness and disabilities lend themselves to the trusting of people who are willing to give them time and attention. Along with this, advanced technology has made managing finances more and more difficult and the elderly are less likely to take action against perpetrators.
Some of the most common exploits by family members are:
Abuse of Power of Attorney – Stealing monies for own use.
Abuse of joint bank accounts – Family members take advantage by using for themselves.
Stealing checks and ATM cards – Withdrawing money from victim's accounts.
Threatening abandonment or physical abuse – Doing so gives the perpetrator what they desire.
Refusing care or medical services – By refusing care the abuser can keep assets available for their own use.
Some ways to intervene and prevent exploitation are:
Reduce isolation – Frequent visitations can help keep an elderly family member from seeking suspect relationships with untrustworthy individuals.
Close joint bank accounts – Instead, help with writing out checks for bills but keep accounts in the individuals name to prevent others from taking advantage.
Revoke Power of Attorney – If an individual is suspected of abusing the Power of Attorney, have them removed and assign the Power of Attorney to a trusted member of the family.
Restart utilities if they are shut off – Assist in negotiating and paying to have utilities restored.
Find a responsible party to manage funds – If family members cannot be trusted, then find a trusted agency to aid in managing funds.
Report suspected exploitation to proper authorities – Report to multiple agencies including law enforcement. Work with financial institutions to better recognize financial abuse.
Remember to include elderly family members in your family activities; after all, they were never too busy for you when you needed them. For additional information visit: http://www.stopfraud.gov/protect-yourself.html
Michigan State University Extension offers financial management and homeownership education classes. For more information about classes in your area, visit MI Money Health. Also, if you are wondering about your financial health, take a financial health survey from MI Money Health to get your financial health score! It is confidential and your answers never connect back to your name. This survey can help you evaluate your current financial situation, provide ideas on how you may improve your financial health and connect you to resources in your local community.