Overview of Michigan blueberry industry
A new resource about the location, size and cultural practices of this important industry has been posted on the Michigan Blueberry Facts website.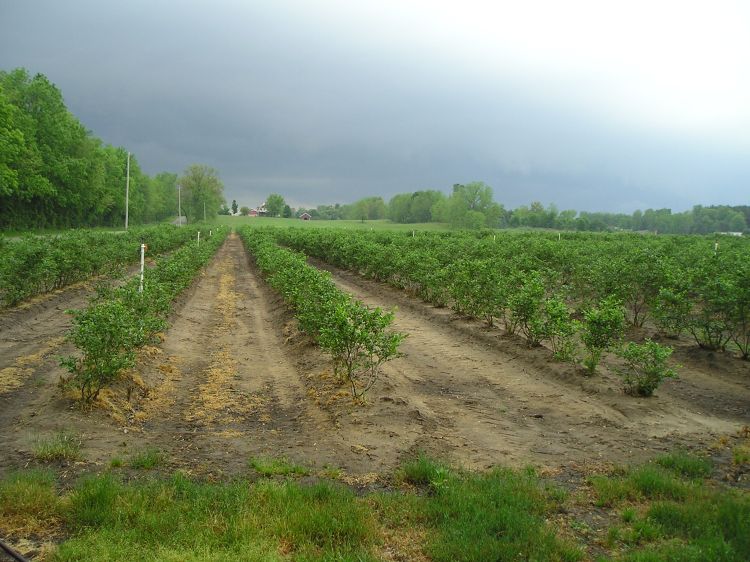 I recently produced a short overview of this vital Michigan industry and posted it at the Michigan State University Extension Michigan Blueberry Facts website. Michigan is currently the leading blueberry producing state in the United States. Michigan often produces over 100 million pounds of blueberries from almost 21,000 acres during the July through September blueberry harvest season. Almost all this production is located close to the Lake Michigan shoreline to take advantage of the moderating lake effect and unique soils that are suited to blueberry production.
The
Michigan Blueberry Industry in 2012
is a five-page resource on the Michigan Blueberry industry that discusses the unique climate and soil that makes Michigan a leading blueberry producer. It includes blueberry acreages, varieties planted, annual production and common management practices. Hopefully, this resource will allow those interested in blueberries and the Michigan blueberry industry easy access to pertinent information. It should be especially useful to those thinking about planting blueberries. This new overview combines information many years to give a more complete picture of the Michigan blueberry industry.
Little information about the Michigan blueberry industry can be found in books. Acreage, production and pricing information is availble from National Agricultural Statistics Service (NASS) publications on United States fruit production, but this source only covers three years at a time. Michigan acreage information can be found in Michigan Agricultural Statistics Service fruit rotational surveys that have been done in the past. This new overview combines information from many sources to give a more complete picture of the Michigan blueberry industry.