Parenting during deployment
Tips to help you support your children while their service member is away.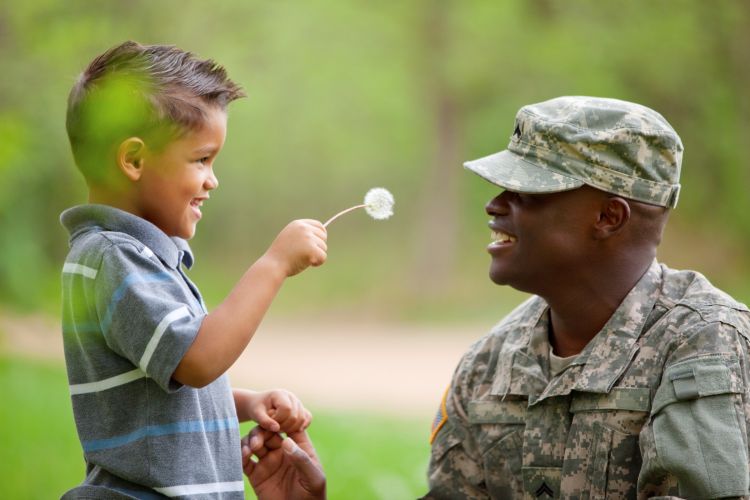 Experiencing the deployment of a service member can be a stressful time for children and family members. A mixture of emotions are felt leading up to the deployment and during the deployment. With so much going on personally, it can be hard to know how to support your child during a deployment. These helpful tips from Operation: Military Kids Ready, Set, Go Training may help:
Talk while the parent is away. Take time to talk and listen. Share information that is age appropriate with your child and encourage your child to talk about their feelings. Reassure your child when they are feeling upset or sad.
Stay connected with your service member. You can do this in a number of ways: send fun care packages, video chat, send journals back and forth, write old fashion snail mail letters or be an active member of your Family Readiness Group (FRG).
Be careful about media exposure. Realize that children do not understand military conflicts the way adults do: share only what is age appropriate with your child. Limit television watching – especially of news programs – and know what to do to comfort your child when they are scared about something they see or hear. Let your child's teachers know what is happening so they can support them in the classroom as well.
In a series of upcoming Michigan State University Extension articles, we will look at what behaviors parents and caregivers may experience with their children of different ages during deployment. The articles will also discuss how parents, caregivers and service members can support their children during the process.
Other articles in this series:
If you are interested in activities that can help your family prepare for an upcoming deployment, visit the MSU Extension website and take a look at the 4-H Military Family Booksheets. These are helpful activities based on children's book that can support families during deployment.
For more information on deployment support, check out Finding Support for Children and Youth with Deployed Family Members. This article provides a helpful checklist on who might support your child or youth during your service member's deployment. It also explains the emotional cycle of deployment and gives helpful activities you can do to keep your family connected.
Additional deployment support information can be found on the Military OneSource website, the Operation: Military Kids website and the 4-H Military Partnerships website.