PARK(ing) day: A Placemaking Tool
Create a temporary public park in your community on parking day.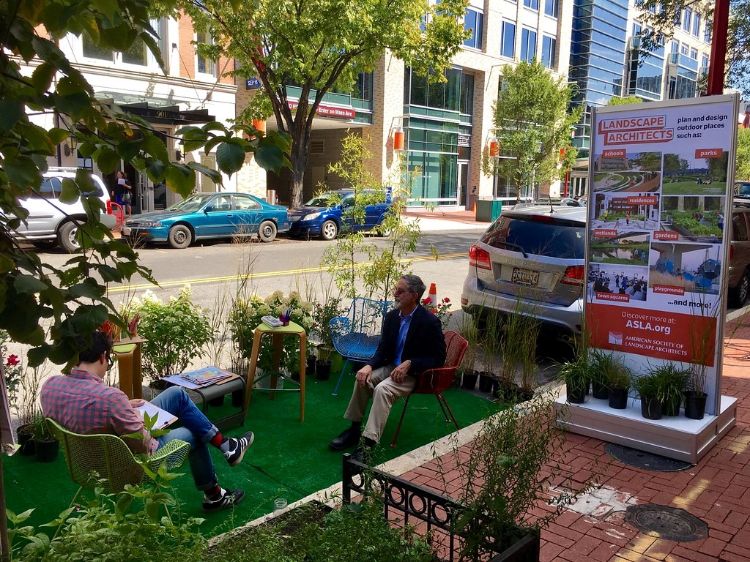 PARK(ing) day is an annual, international event where parking spaces are turned into temporary public parks. On the third Friday in September, residents, activists, and designers create small parklets in parking spaces. Invented in 2005 by a design firm in San Francisco, the intent is to demonstrate temporary improvements to the urban environment.
PARK(ing) day is an open source project designed to transform a private vehicle storage space into a place for people to interact and socialize. The basic parking day installation is very simple - groundcover, shade, a place to sit, traffic cones, and a sign. Some groups have expanded on this concept to include live music or games for people to play such as ping-pong. A manual on how to do this safely is available online.
It may not seem like it would have much impact - creating one park for one day in a downtown, but several Michigan cities have seen the long-term value of urban parklets and now install them in parking spaces for the summer. Chicago has installed several parklets and has completed follow-up analysis on the impacts of these people spots.
PARK(ing) day is just one tool in the tactical placemaking toolkit. For more information on placemaking in your community, contact a Michigan State University Extension Land use educator.