Powdery mildew fungicide resistance survey in grapes – help us, help you!
Many factors are involved in making disease management decisions in grape and this survey will allow us to gather more information.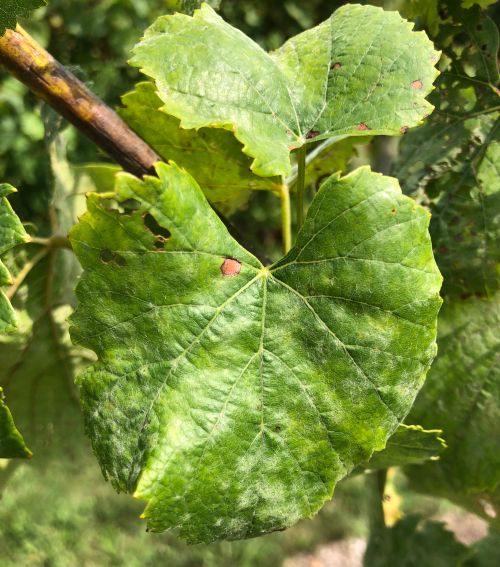 The Fungicide Resistance Assessment, Mitigation and Extension (FRAME) Network, a national research and extension team (see individuals below), is working on fungicide resistance in grape powdery mildew. We are interested in hearing about how you approach powdery mildew management and fungicide selection. If you are a vineyard owner, manager, consultant or someone who provides fungicide recommendations for vineyards in the United States, please consider taking our survey!
Link to survey: Grape Powdery Mildew Management Survey
Grape FRAME Network group team participants
Project funding
This project is funded by the United States Department of Agriculture – National Institute for Food and Agriculture – Specialty Crop Research Initiative Award No. 2018-03375 titled "FRAME: Fungicide Resistance Assessment, Mitigation and Extension Network for Wine, Table, and Raisin Grapes."
Preliminary research supporting this project was funded by: the American Vineyard Foundation, the Oregon Wine Board and the Washington State Grape and Wine Research Program.