Preventing and controlling contagious foot rot in your goat herd
Contagious foot rot in goats can be controlled and prevented by implementing a few good management practices.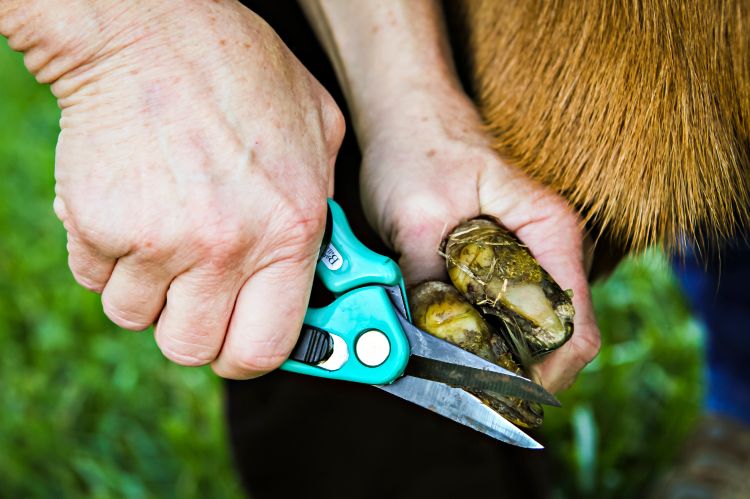 Contagious foot rot is a common infection in goats that is caused by bacteria that lives in the soil. The two types of bacteria that are the common cause of contagious foot rot are Dichelobater nodosus and Fusobacterium necrophorum. Both of these types of bacteria thrive in moist soil.
When goats have been infected, the bacteria can cause a lesion or raw infection of the skin between the toes of the goat. The condition can be quite painful for goats and may cause them to become lame and graze on their knees.
There are various ways you can control and prevent contagious foot rot in your herd. By following some simple on-farm practices, you can minimize areas where bacteria can collect. Michigan State University Extension suggests the following:
Ensure there is good drainage to all areas in pastures where water may tend to pool.
Keep barns dry and clean.
Make sure your barns or shelters have gutters and drainage systems to prevent muddy and pooling water.
Practice good hoof care and management. Check each of your goats' feet every time you work the herd.
Additionally, since goats can carry the bacteria on their hooves from location to location, it is always a good practice to keep animals that are new to the herd, or being reintroduced after traveling off your farm, quarantined for 30 days to minimize the possible transmission of bacteria.