Benefits of Community Supported Agriculture
CSAs offer an opportunity to get high quality food and help strengthen the local food system.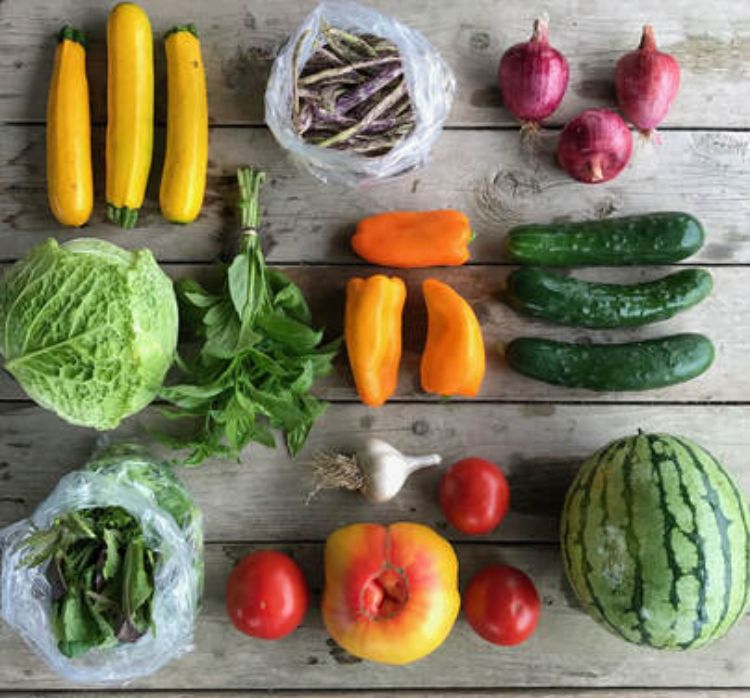 Community Supported Agriculture, or CSA, directly connects consumers and producers to help create a more profitable and transparent local food system. CSAs have been around for a while, but have adapted to changes in the market, such as the prevalence of subscription boxes, and customer preferences. Michigan State University Extension Community Food Systems helps provide consumer education on CSAs and other methods for accessing local food.
The process of participating in a CSA is simple.
Consumers purchase a CSA share at the beginning of the season.
Farmers use up-front payments to cover the cost of seeds, tools, and other inputs at the start of the season.
Consumers receive regular distributions of vegetables, fruit, meat, or other farm products.
A CSA share, sometimes called a membership, is an offering that varies from farm to farm in size and product mix but is essentially a subscription of farm fresh food that is either picked up or delivered on a regular basis.
In recent years, farmers have made efforts to make CSAs adaptable to customer needs. Farms may offer shares in various sizes, offer flexible pickup or delivery schedules, allow you to make choices about what is put in your share, or partner with other local producers to offer high quality add-ons.
CSAs give consumers a chance to eat seasonally, closing the gap between farm and plate, but there are many more benefits for both producers and consumers to participating in a CSA.
Consumers experience many benefits when choosing to subscribe to a local CSA:
High quality, fresh, nutritious food: CSA produce is often harvested within days or hours of delivery, meaning produce retains more nutritional value and stays fresher longer
A direct connection to producers: consumers can directly ask producers about their growing practices and make choices to purchase from farmers that align with their values
Introduction to new varieties: CSAs offer what is plentiful and in season, which is a great way to get introduced to new crops you might not have tasted otherwise
Join a community: Becoming a part of a CSA connects you to likeminded consumers and allows you to participate in a more localized food system. This often includes the opportunity to participate in on-farm events for a farm's "community" members.
In a traditional CSA model, the upfront payment allows producers to invest in equipment, seeds, and cover upfront growing costs without having to take out high interest loans. Some CSA programs offer flexible payment options, allowing customers to pay throughout the season. Either way, CSAs allow farmers to have a dependable revenue stream and market for their produce and help ensure small farmers stay in business.
Find a CSA near you! Attend a local CSA fair, explore the Taste the Local Difference CSA database or connect with your local MSU Extension Community Food Systems Educator to find a CSA farmer near you.