The reel deal: MSU women carry on fly fishing tradition
Add Summary
For the ninth consecutive year, 14 women have traveled to the banks of the famed North Branch of the AuSable River to engage the dynamic and exhilarating sport of fly fishing.
MSU Fly Gals is a program sponsored by members of the Boone and Crockett Club and University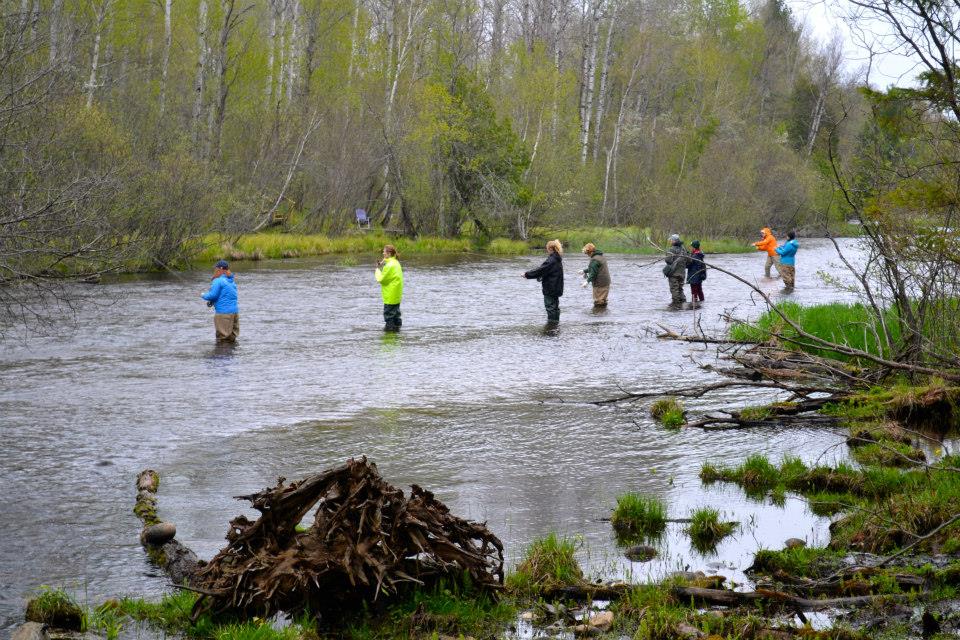 Distinguished Professor Bill Taylor. The workshop not only provides an opportunity for women to experience the art and sport of fly fishing, but also attempts to instill a love and sense of advocacy for fisheries resources.
With assistance from Tom Sadler, a fly fishing master guide, the women learn the basics of the gear, discuss the craft, and perfect the cast during three fun-filled days in northern Michigan. Next year, these women will once again head to the pristine North Branch to showcase their new skills and proficiencies on a float trip down the AuSable River.
To understand the impact this program leaves on the participants, read on to hear from some of this year's novices and float trippers.
Anna Herzberger (Doctoral student) – Working in the disciplinary atmosphere of the Center for Systems Integration and Sustainability (CSIS) I have been exposed to many topics outside the focus of my PhD research. One area completely new to me is fisheries conservation. Through the MSU Fly Gals program I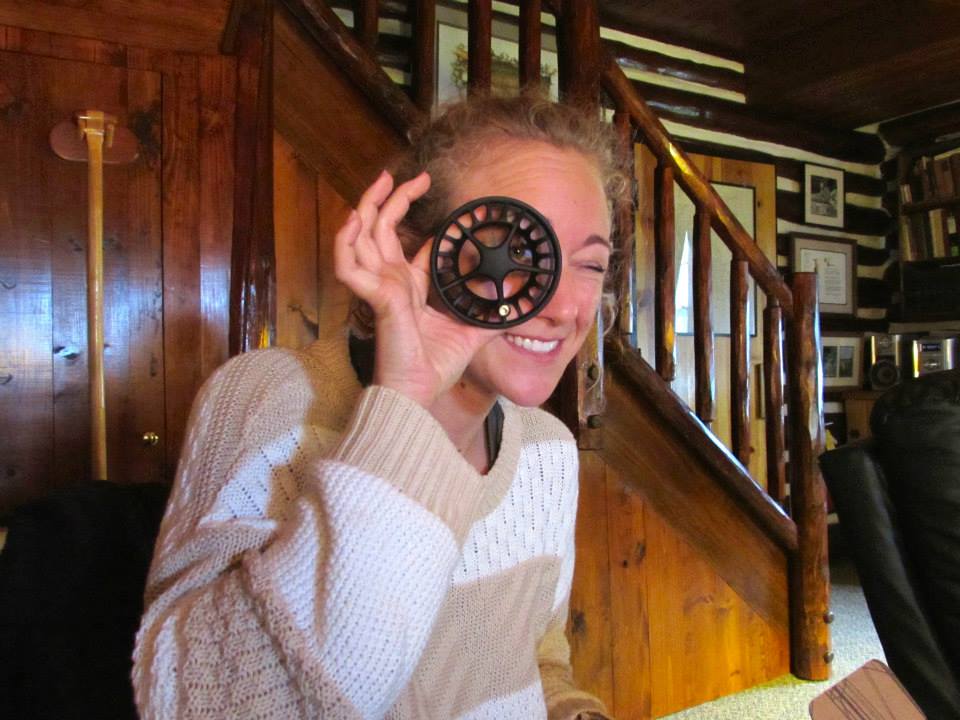 saw firsthand the science and culture of natural resource conservation, enjoyed in-depth conservations with other female scientists, and developed a rich understanding of proper fly fishing techniques. I am looking forward to the opportunity to return next year, build on the skills and network I developed and maybe, even catch a fish!
Betsy Riley (Doctoral student) – Fly Gals is about taking a group of intelligent, hard working, and highly competent women from our tiny academic offices and musty books, and throwing us haphazardly into waders, putting a fly rod in our hands, and asking us to perform feats of physical prowess that, after only two days of practice, we can't possibly succeed at. And the best part: we get to do it all in front of an audience of other highly accomplished women who all look equally ridiculous.
There's something about getting your hands dirty. About trying a hundred times and getting maybe five good casts. About being able to laugh at failure, learn from it, and to keep trying. You learn a lot from botching knots and knotting lines, and from watching those around you fail and succeed and help each other. It is both awesome and humbling to know that your wader-toting companions are women you greatly respect and admire, and that just as you go to them with questions, they'll look to you for guidance when they need it as well.
Heather Triezenberg (Extension specialist and program coordinator, Michigan Sea Grant) – The MSU Fly Gals program is a great opportunity for women working in conservation at various stages of their career to come together for a couple of days to learn from each other and to learn new skills for engaging with natural resources. MSU Fly Gals has inspired me to continue learning from others about how to work together for natural resources conservation, sustainability, and to have fun along the way!
Janet Hsiao (Master's student) – The MSU Fly Gals program facilitates the creation of a safe space for women working in natural resources to convene. As a participant, I made friends during our fly fishing lessons and great times on the river. I learned about my colleagues' inspiring pursuits toward environmental conservation. It is an incredible opportunity that I am grateful to have!
So-Jung Youn (Master's student) – The MSU Fly Gals program was an excellent opportunity because it gave me a chance to experience something (fly fishing) that I otherwise probably would have never had a chance to experience. As fisheries students, we spend a lot of time learning about fisheries, but it is shockingly easy to not interact with fish or fishing at all. This program gives us the valuable opportunity to learn how to fly fish, interact with fish, and network with other women who also share a passion for protecting our fisheries resources.
Erin Jarvie (Master's student) – The MSU Fly Gals program has been a great opportunity. Not only has it introduced me to fly fishing, an awesome experience that I might not have ventured on my own, but it has also introduced me to a great group of women that have interests in natural resources. The program is more about the network we build as future leaders in our fields of work than fishing, and we always have fun discussing issues and learning more about each other. This program is amazing; regardless of where we go in the future, we will always be a part of the network that is MSU Fly Gals!
Molly Good (Doctoral student) – The MSU Fly Gals program means much more to me than your average three-day fly fishing experience. Past and present participants in this program comprise a network of strong women who advocate for and actively work toward an improved future for our world's many natural resources. This program is very unique and special because it provides that opportunity for bold, spirited women to come together, discuss ideas, learn from one another, and develop a shared passion for ensuring the future of our fisheries resources. The MSU Fly Gals rock!
Find them on Facebook here.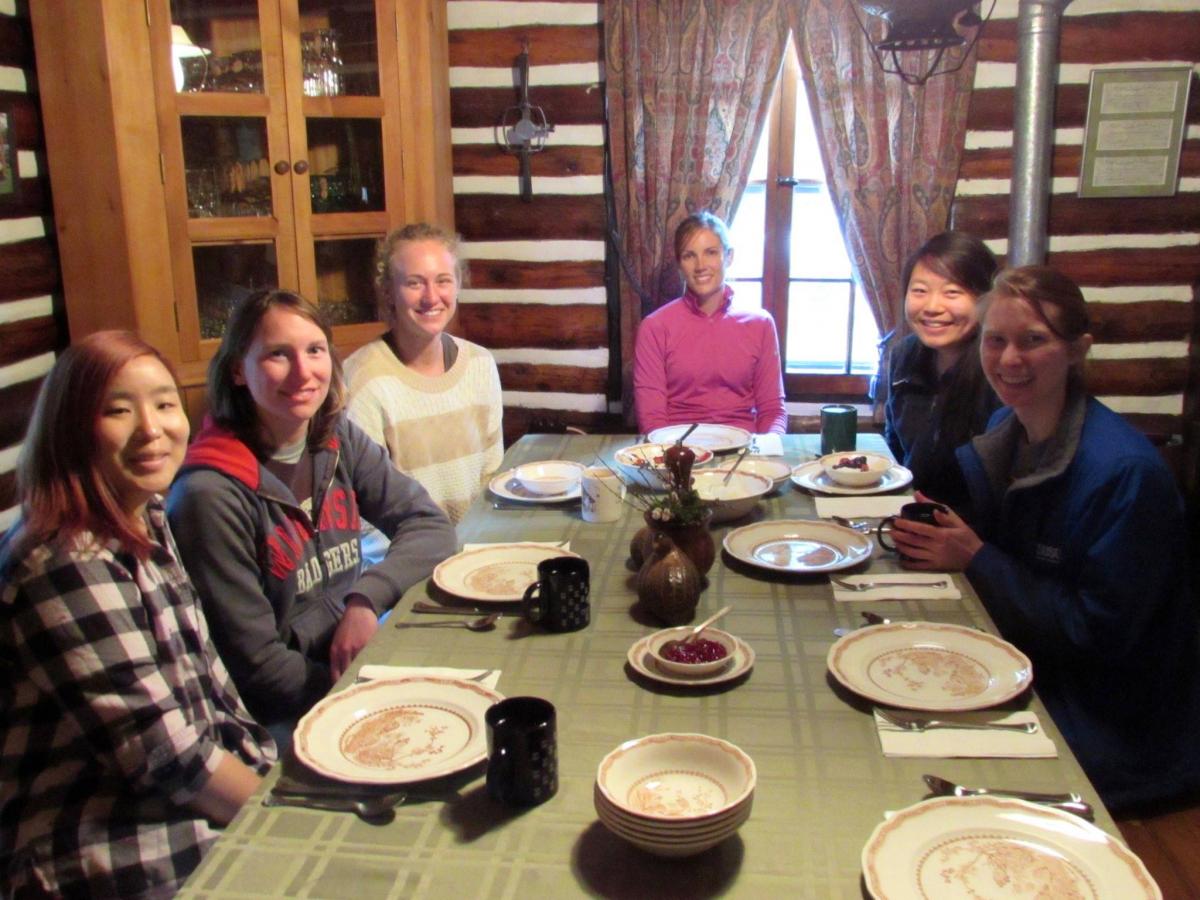 Read about its origins here.