Register now for national conference on protecting pollinators in urban landscapes
The 2019 Protecting Pollinators in Urban Landscapes Conference, held Oct. 7-9 at the Cincinnati Zoo and Botanical Garden, features nationally and internationally known speakers.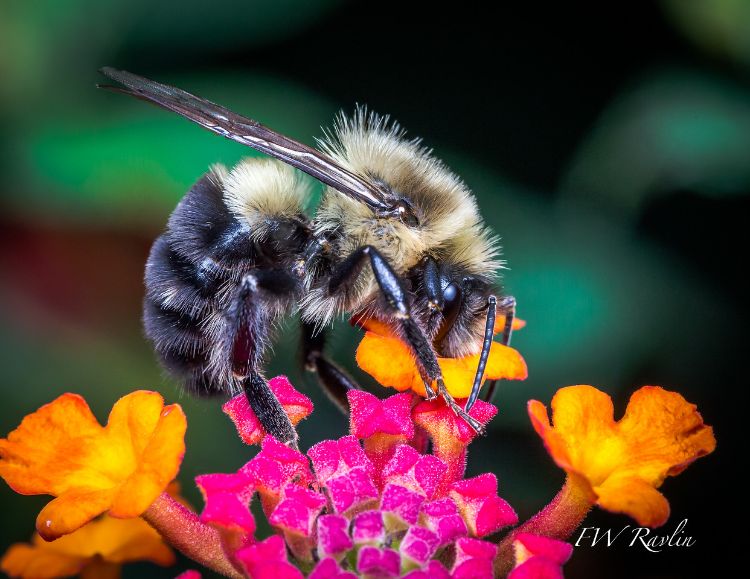 Michigan State University Extension and North Carolina State University will host the third annual national Protecting Pollinators in Urban Landscapes conference in Cincinnati, Ohio, at the Cincinnati Zoo and Botanical Garden on Oct. 7-9, 2019. The conference is designed to help educators, researchers and green industry practitioners explore and understand the complexities of preserving and protecting pollinators in human population centers.
Ten nationally and internationally known experts will present the latest research on multi-faceted challenges and solutions for pollinator conservation in urban and metropolitan landscapes. Topics will include pollinator health, pollinator plant choices, garden design, habitat connectivity and many others.
Registration is now open for the 2019 conference!
Conference agenda
Monday, Oct. 7
7 - 7:15 p.m. Welcome – Steve Foltz, horticulturist, Cincinnati Zoo
7:15 - 8:15 p.m. Opening keynote: Why are 39% of all US managed honey bee colonies dying each year? – Dennis van Engelsdorp, University of Maryland
8:15 - 10 p.m. Reception, networking
Tuesday, Oct. 8
Session 1: Pollinators in the urban environment: Coping with a complex landscape – Katherine Baldock, University of Bristol; Kevin McCluney, Bowling Green State University; Karmi Oxman, Pennsylvania State University
Session 2: Urban pollinator gardens: Navigating plant choice and design – Bob Geneve, University of Kentucky; Adam Baker, University of Kentucky; Anne Spafford, North Carolina State University; David Smitley, Michigan State University
Session 3: Scaling up from gardens: Connecting habitats across urban landscapes – Kris Braman, University of Georgia; Mary Phillips, National Wildlife Federation; James Wolfin, University of Minnesota
Tour Cincinnati Zoo and Botanic Gardens Habitat and Pollination Education Efforts
Wednesday, Oct. 9
Session 4: Integrating pest and pollinator management – Kim Stoner, Connecticut Agricultural Experiment Station; Alexandra Harmon-Threatt, University of Illinois at Urbana-Champaign; David Held, Auburn University; Elizabeth Long, Ohio State University
Session 5: Beyond pollinators: The human and wildlife dimensions of pollinator habitat – Catherine Zimmerman, The Meadow Project; Patrick Fitzgerald, National Wildlife Federation; Damon Hall, University of Missouri; James Quinn, University of Missouri
Poster sessions
Sharing information and methods that inspire action between colleagues is pivotal for this event. A key part of the agenda will be a poster session where attendees share their research, outreach and collaborative achievements. Posters will demonstrate conservation, education, extension/outreach, regulatory perspectives or research about protecting pollinators.
The posters must be submitted for review by Friday, Sept. 27 and authors will be notified of their acceptance shortly after.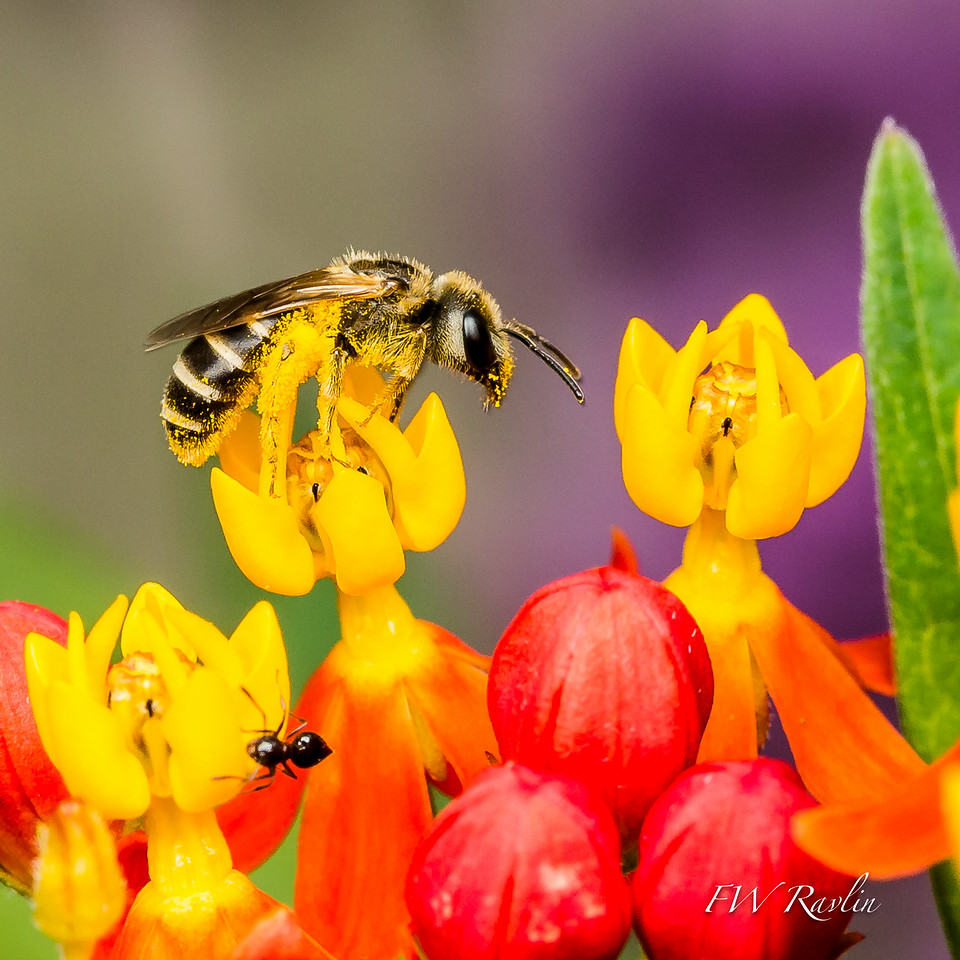 Optional tours: Cincinnati and vicinity
What began as a 200-acre tract of farmland is now a unique 733-acre combination cemetery, park, outdoor museum and arboretum that welcomes visitors and guests to experience over 44 miles of winding roads, 15 serene lakes, a 10-acre woodland preserve and an amazing collection of architecture, sculpture and horticulture.
Serving as a living horticultural laboratory, Spring Grove's Arboretum boasts a remarkable 1,200 species with over 1,000 labeled for study and research purposes for universities, nurseries and growers. The Arboretum is dedicated to the protection and stewardship of the cemetery's heritage and to the promotion of environmental sustainability while increasing the beauty of the garden.
Visitors may also enjoy over 140 labeled trees and shrubs at another beautifully maintained historic property founded in 1910, Oak Hill Cemetery. Managed by Spring Grove since 1989, Oak Hill is located in the quaint village of Glendale, Ohio.
Smale Riverfront Park reconnects downtown to the Ohio River and links the chain of parks along the water. It is a park of vistas, gatherings and celebrations, recreation, contemplation and inspiration. The River is always alive here, and this place is a kind of community epicenter for our River City.
Planning for the park started in 1997, ground was broken on the first phase in 2008 and the park has been constructed in a series of phases since, with the most recent phase completed in July 2015. While it reflects Queen City culture, the park is more than anything a collection of local, regional and national efforts.
Gardner Family Grove & Rose Garden
A plush garden with a variety of roses. This 1.75-acre tree grove is home to about 100 trees including red oak, honey locust, American elm, redbud and an understory of low flowering shrubs and herbaceous plants.
At Rhinegeist, they believe in the power of beer to bring great people together, foment fantastic ideas and build a community that values craft beer and one another. They aim to brew beers where the "first sip calls for the third."
Rhinegeist is located in the historic Over-the-Rhine neighborhood in Cincinnati, Ohio. Their 25,000 square foot, active brewing facility is housed in the former bottling plant of Christian Moerlein Brewing Company, a formidable pre-prohibition beermaker.
Conference facility, lodging and airport accommodations
A block of rooms is reserved for conference attendees at The Hilton Cincinnati Netherland Plaza, 35 West Fifth St, Cincinnati, Ohio, 45202.
To make a reservation at the conference rate of $159 per night, please visit the hotel's booking website using this link. The room block is open to reservations until Sept. 16.
You may also call the Hilton Netherland Cincinnati at 1-800-445-8667 and request a room within the National Protecting Pollinators Conference room block (group code NPP). The room block is open to reservations until Monday, Sept. 16.
The Hilton Netherland Plaza is located in the heart of downtown Cincinnati, just two blocks from Cincinnati Bell Connector Streetcar stop, connecting popular Cincinnati destinations throughout the city. The Netherland Cincinnati has been Hilton's No. 1 USA Food and Beverage hotel for six of the last seven years and is home to Orchids at Palm Court, which is Ohio's only AAA Five Diamond Restaurant. The plaza is a national historic landmark with restored 1930s French Art Deco design, rosewood paneling and ceiling murals
Airport and ground transport
The closest major airport is the Cincinnati/Northern Kentucky International Airport CVG. It is located in northern Kentucky and is a short 20-30 minute drive to downtown Cincinnati.
Another option is the Dayton International Airport, DAY, located north of Dayton and about is about an hour's drive from downtown Cincinnati.
Taxi services
While the Hilton Netherland does not offer a guest shuttle to and from the CVG airport, many taxis are available at the airport. Guests may also choose to use an Uber or Lyft ride service, easily found in Cincinnati and surrounding areas.
Cincinnati Bell Connector – Downtown Cincinnati street car
The Cincinnati Bell Connector is an electric streetcar operating in its first phase on a 3.6-mile loop connecting key communities in the city's urban core. The streetcar runs up to 18 hours a day and 365 days a year. The Hilton Netherland Plaza is located just two blocks from the nearest streetcar stop.
For more information about streetcar routes, pricing and times, visit https://www.cincinnati-oh.gov/streetcar/.