REGISTER NOW for a crash course for feeding your horse
Michigan State University Extension equine specialist Dr. Christine Skelly will lead four week online Crash Course for Feeding Your Horse April 9 – May 4, 2018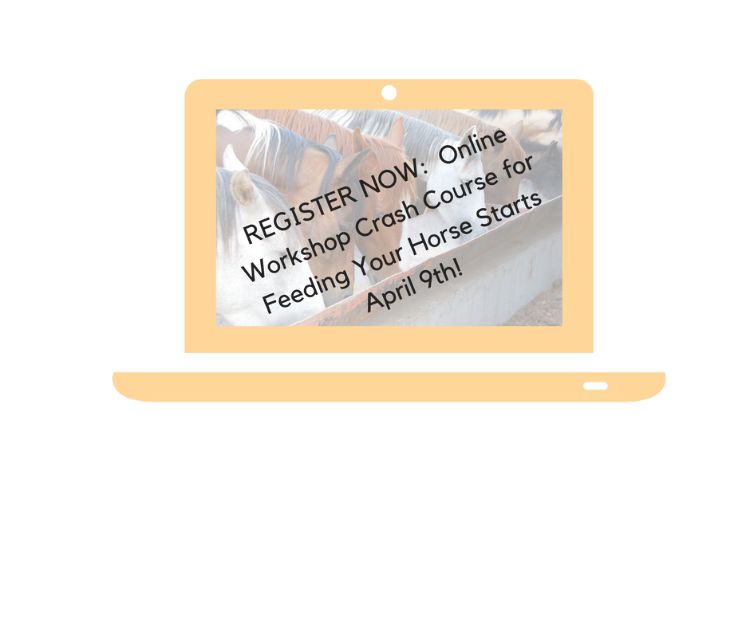 REGISTER NOW for the 4 week online Crash Course for Feeding Your Horse, from My Horse University April 9 through May 4, 2018!
This 4-week online course will help you make more confident horse feeding decisions. The online course will be led by Dr. Christine Skelly, equine specialist for Michigan State University Extension. Dr. Skelly will monitor the online discussion groups and lead a weekly video-conference meeting (don't worry – we'll record the sessions if you can't make it). In the course you will learn the important role the horse's anatomy, physiology and behavior play when developing equine diets. You will also learn how to classify horses by their age, workload and reproductive status, crafting individual feeding programs that meet their dietary requirements.
By the end of the course you will be able to more confidently:
Select feeds based on your horse's requirements
Monitor your horse's nutritional status
Reduce feed costs without sacrificing feed quality
Manage your feeding program to improve your horse's health and well-being
The instructor led portion of this course will run April 9, 2018 through May 4, 2018, but you will have access to the online curriculum through the month of August 2018.
Registration Information:
$60 Early Bird Registration ends March 23, 2018 at 4:00 pm
$75 FEE Registration after early bird offer
Course includes four horse nutrition online units including:
Unit 1 Anatomy and Behavior
Unit 2 Nutrients and Horse Requirements
Unit 3 Selecting Feedstuffs
Unit 4 Feeding Management for Optimum Health
You will receive a certificate after successfully completing the course.
The online course has content from the essential MHU Horse Nutrition course, recorded webinars, suggested activities and quizzes (unlimited attempts). For more information email info@myhorseuniversity.com.
Instructor Dr. Christine Skelly, Ph.D. is an associate professor in the Michigan State University Department of Animal Science and teaches the Horse Nutrition course. In addition, Dr. Skelly is the director of My Horse Unversity, an online horse management program offered through Michigan State University Extension. Dr. Skelly's interest include equine nutrition, housing and environmental management.