Research, times three, informs fisheries management
Add Summary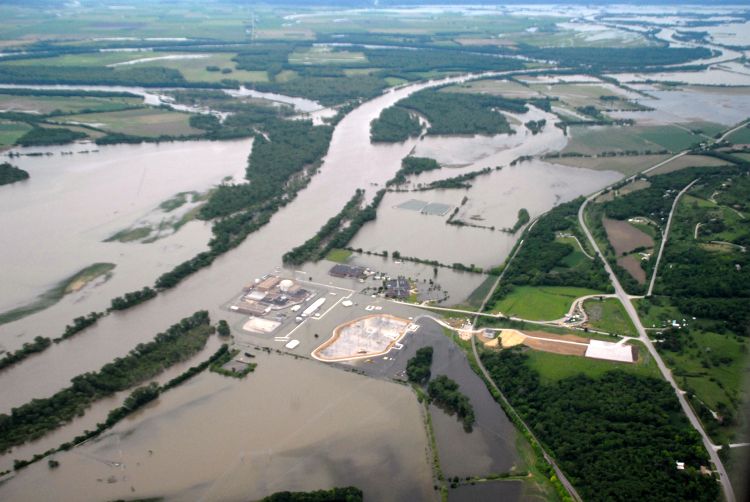 Three diverse publications this month by one researcher explore changing stream temperatures in Michigan, trophy northern pike management in Minnesota, and ecological effects of massive flooding of the Missouri River.
Andrew Carlson, a new PhD student at Michigan State University's Center for Systems Integration and
Sustainability, publishes work he did as a master's student at South Dakota State University and his early doctoral work.
In Ecology of Freshwater Fish, he and his colleagues seek to assist fisheries managers in Michigan looking to predict how climate change through 2056 will alter the temperatures of streams that are home to brook trout, brown trout, and rainbow trout treasured by anglers
The findings, published in "Projected impacts of climate change on stream salmonids with implications for resilience-based management," report which streams are most likely to heat up and illustrate the importance of managing streams for thermal resilience. CSIS member William Taylor, University Distinguished Professor of Global Fisheries Systems; Dana Infante, associate fisheries and wildlife professor; and former master's student Kelsey Schlee are co-authors of the paper.
"This information will help managers determine what they can do now to safeguard trout growth and survival in the future," Carlson said.
The second paper examines the means and success of conservation efforts aimed at keeping big fish stories true in the Land of 10,000 Lakes. For years, Minnesota fisheries managers have worked to improve the size structure of northern pike populations, with emphasis on increasing the abundance of large fish.
Carlson pointed out that big female fish generally lay more eggs, and big fish eat smaller fish, like perch and bass. Disproportionally removing trophy-sized fish can upset the natural balance. (Though sometimes it's a matter of perspective. Those who like catching smaller fish like sunfish can see this as a bonus).
The review, "Trophy northern pike: the value of experimentation and public engagement" in Reviews in Fisheries Science and Aquaculture, comprehensively reviewed past management practices and their effects and is a source of decision-making tools for resource managers.
In the third paper, published in the Journal of Freshwater Ecology, Carlson worked to understand how fish fared in the massive flooding that struck the Missouri River in 2011. He noted that while the devastation was obvious to people and habitats on land, it was less clear how aquatic residents had fared.
Carlson said the flood brought massive shifts in water velocity and sediment transport. Understanding how fish populations were affected can help managers make decisions before, during, and after future high water events.
According to "Effects of historic flooding on fishes and aquatic habitats in a Missouri River delta," floods didn't faze the fish.
"In general, they did a good job of moving into shallow water refuges, which allowed them to thrive and disperse back into the river after the flood," he said.