Restaurant week celebrations a boon for Michigan eateries
Diners in cities across Michigan flock to restaurant week celebrations, which could provide a big boost to the ailing restaurant industry that is still hurting from the economic downturn.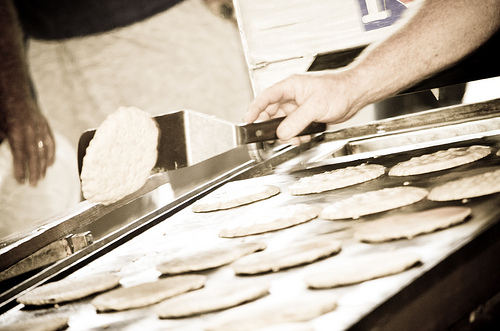 One of the most popular food and tourism trends today is holding a "restaurant week" -- when a community's restaurants offer discounted, "one-price" meals. Restaurants enthusiastically welcome these events as a way to attract new patrons and build goodwill in its community.
In Michigan's economic downturn of the past five years, unsurprisingly, one of the casualties has been restaurants. Customers have chosen to eat out less or are more price sensitive about choosing where to eat. That is why Michigan restaurants should embrace the restaurant week concept.
While eager to entice customers back into their establishments, restaurateurs are at the same time reluctant to discount menu prices for fear of looking like they are failing or that business is less than ideal. By participating in special promotions such as a restaurant week, a restaurant can lower prices to attract customers while avoiding the "fire sale" image.
Tim Zagat, co-founder of the Zagat Survey, wrote an essay at The Atlantic that he and the late restaurateur, Joe Baum, created the original restaurant week event in 1992. Zagat called it, "a goodwill gesture to the 15,000 reporters coming to cover that year's Democratic National Convention" in New York City.
In Michigan, Ann Arbor has just concluded its first Ann Arbor Restaurant Week of 2013. Billed as Michigan's largest restaurant week, adventuresome diners enjoyed featured lunches for $15 and dinners for $28 per person at 55 participating restaurants. If you missed it, fear not because their second event of 2013 is scheduled for June.
The second annual Traverse City Restaurant Week will be celebrated from Feb. 24 to March 2, 2013. Participating restaurants will offer a three-course dinner for $25 per person. Many participating Traverse City restaurants have been nationally featured for their creative, elegant meals made with locally sourced meats, fruits and vegetables, and this is an opportunity for them to introduce new customers to their specialties.
From Aug. 14-24, Grand Rapids will celebrate "Restaurant Week GR 2013" with a farm-to-fork theme. Three-course meals, using fresh local produce, will be offered for $25 per person. The inaugural event was held in 2010 and this year's summer celebration is complemented by a winter event, "Cool Brews. Hot Eats," which will be held Feb. 18–March 2.
Following the 2012 Grand Rapids event, organizers donated $18,000 to a culinary scholarship fund at Grand Rapids Community College's Secchia Institute for Culinary Education.
Diners in the Detroit metropolitan area have restaurant weeks celebrated in the communities of Birmingham, Detroit, Plymouth, Rochester, Royal Oak, Troy and Wyandotte. Outstate restaurant week celebrations are also scheduled in Grand Haven, Kalamazoo and Mackinac Island. Information about these and other culinary tourism events in Michigan can be found at Michigan's Official Travel and Tourism Site.
Michigan State University Extension provides educational programming and technical assistance to food businesses and budding community food systems. To contact an extension educator, use MSU Extension's "Find an Expert" tool and search using the keywords, "community food" or "tourism."