Robert Craig receives Alumni Service Award
Robert Craig receives Alumni Service Award at ANR Week 2019.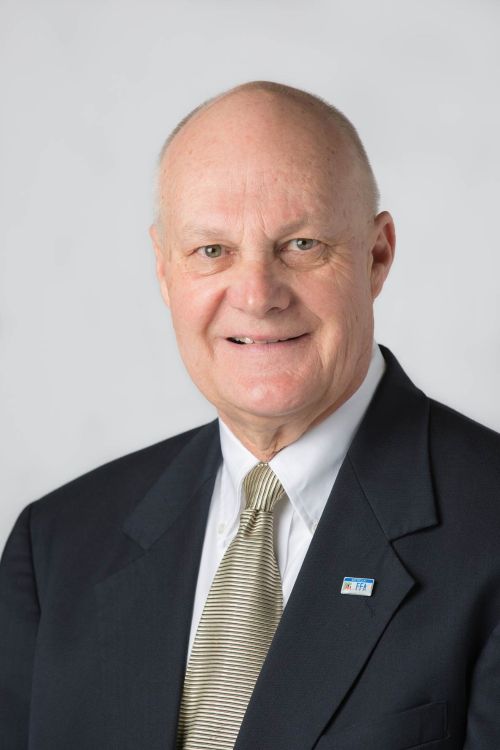 The CANR Alumni Service Award honors CANR alumni who have demonstrated continuing outstanding volunteer service to MSU, the CANR or meritorious public service on a local, state, national or international level. Candidates must possess the highest standards of integrity and character to positively reflect and enhance the prestige of the CANR.
Robert Craig is the president of Craig & Associates Consulting Inc., a multi-client firm providing Michigan food, agriculture and natural resources companies with economic analysis, market research, product promotion and marketing, management services and feasibility studies, as well as preparing state and federal grant applications.
He served as a Michigan FFA Foundation Board of Directors for six years, including terms as vice president and chair of the events committee. He also served on the CANR Alumni Association Board, the MSU Alumni Association National Board, and the Alpha Gamma Rho Fraternity Tau Alumni Board and as Michigan FFA Alumni Association state chair.
From 1991 to 1995, he was the Michigan Department of Agriculture director of agriculture policy and special projects. In this role, he supervised the Right to Farm Program and worked closely with MSU faculty in the development of numerous GAAMPs (Generally Accepted Agricultural Management Practices). Mr. Craig was a founding member of the MSU Product Center in 2003. Most recently, he led a successful campaign in cooperation with the Michigan FFA Foundation to make the Agricultural Heritage license plate available to personal, commercial and fleet vehicles.