Saginaw Bay Fishing Camp helps recruit the next generation of anglers
Youth fishing programs preserve Great Lakes fishing culture and resources.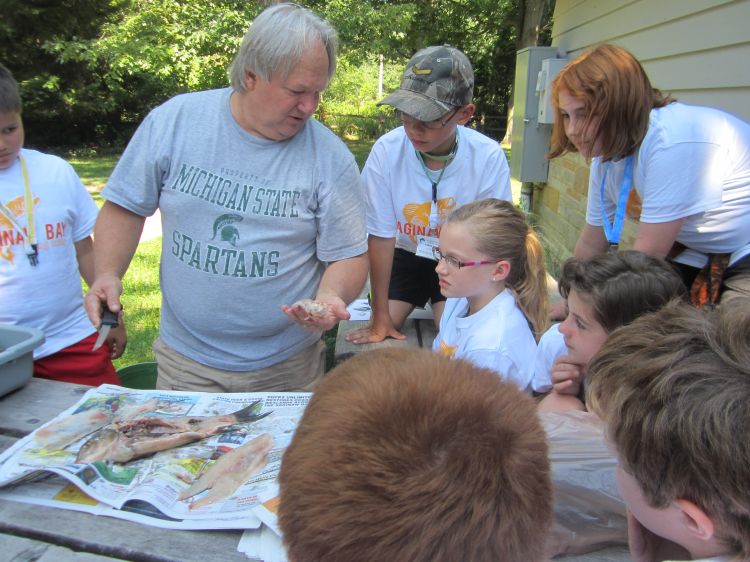 According to a report produced by the Recreational Boating and Fishing Foundation (RBFF) 46 million Americans participated in fishing activities in 2013. This number represents a 1.2 million decrease compared to the year before. The RBFF report also found that approximately 38 percent of anglers were over the age of 45.
These statistics back up what many fishing enthusiasts have long suspected; the sport is struggling to attract young people. With more pressure at school, greater competition from extracurricular activities and new technologies, fewer kids are growing up with fishing as a core pastime. This is a problem not just for the angling community but for the fisheries resource itself.
The Michigan Department of Natural Resources Fisheries Division is responsible for fisheries management including habitat rehabilitation and protection and fish stocking. This division relies heavily on the revenue from fishing licenses and taxes on fishing tackle to fund their activities. Fewer anglers in Michigan means fewer resources to improve fish habitat and maintain sustainable fish populations.
Fishing offers a range of developmental benefits for youth from problem solving while strategizing the best fishing spot based on weather conditions to developing hand-eye coordination and fine motor skills. A recent collaboration of MSU Extension, Michigan Sea Grant, Bay County 4-H, and the Saginaw Bay Walleye Club produced the first Saginaw Bay Fishing Camp. Youth in the Saginaw Bay region spent four days learning about fish biology, aquatic ecology and angling skills with hands-on activities and, of course, lots of fishing excursions. Camp participants gained new expertise in knot tying, proper casting technique, how to handle live bait and h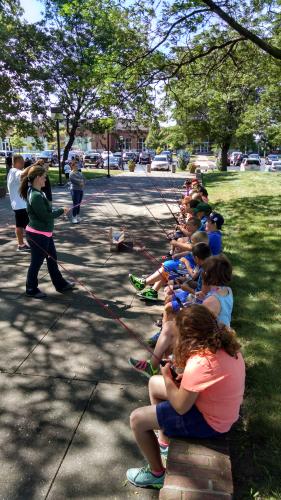 ow to prepare their catch. They also learned about the science behind fishing including the impact of invasive species, the importance of a thriving benthic invertebrate community, and how to identify and classify Great Lakes fish. Many of the activities were based on curriculum from Project F.I.S.H. a ground-breaking fishing education program.
Community partners turned out in force to support the camp with Double Tree Hotel donating free meeting space, ATS Printing providing T-shirts, and rods and reels contributed by the National Professional Anglers Association. The Bay City State Recreation Area hosted campers for a full day of fishing and a celebratory fish fry to close out camp.
Programs like Saginaw Bay Fishing Camp play an important role in exposing the next generation to fishing and fostering a lifelong passion for angling. Youth participation in fishing is essential not just to preserve the culture of fishing in the Great Lakes but also the health of our fisheries resources.
Michigan Sea Grant helps to foster economic growth and protect Michigan's coastal, Great Lakes resources through education, research and outreach. A collaborative effort of the University of Michigan and Michigan State University, Michigan Sea Grant is part of the NOAA-National Sea Grant network of 33 university-based programs.