Searching Existing Content Entries in dotCMS
The content entry list can be manipulated in many ways to assist you in locating and managing all your content entires by using the Search Section of the Content Tab.
Basic Content Entry Searching: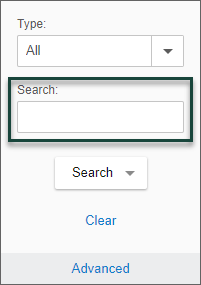 Entering search terms in the generic Search Field, which is available for all content types, will search all of the content entries for the search terms entered.
Filtering by Content Type: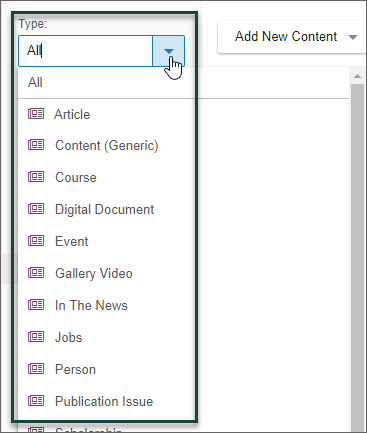 Selecting a specific content type from the Type Drop-Down Menu will filter your content entry list to include only entries of the selected content type.
Advanced Content Entry Searching: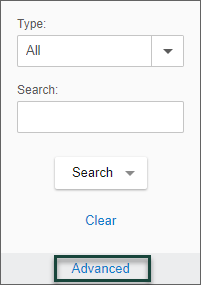 After filtering by content type, selecting Advanced will display any additional search field options available. Each content type will have different advanced search fields, such as Title, Language, and Description.
Filtering by Status: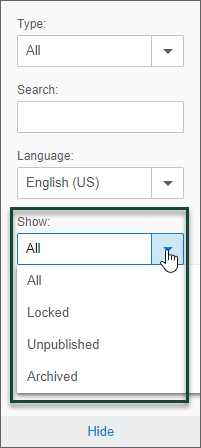 After opening the Advanced search menu, selecting a specific status type from the Show Drop-Down Menu will filter your content entry list by the selected entry status. Options include Locked, Unpublished, and Archived.
NOTE: This is the only way you will be able to view archived content entries.