Seasonal eating in the winter months
Michigan residents can still enjoy locally produced foods when the snow is falling.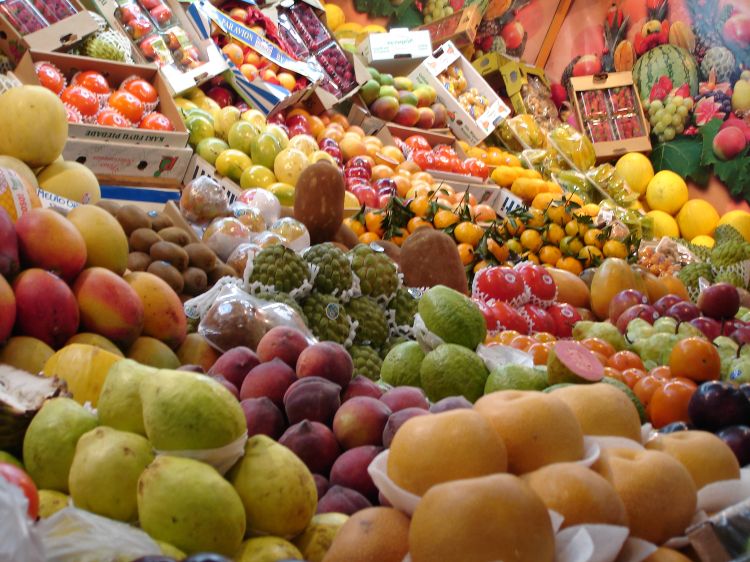 Meats, breads, honey, eggs, mushrooms, cheese and ice cream – all of these locally produced foods can be easy to find any month of the year. However, eating seasonal fruits and vegetables can sometimes be challenging, but this guide from the MSU Regional Food Systems provides information on when Michigan fruits and vegetables are in season, in storage, or in their extended season. These are grown using a season extension method to protect from cold or frost.
Michigan State University Extension suggests the following tips for eating seasonally during the winter months:
Find a farmers market near you that sells food produced locally. Michigan Farmers Market Association (MIFMA) provides a lot of information about local farmers markets. They even have a list of locations that sell produce that was grown using a hoophouse as a season extender. Yes, many farmers markets are open all months of the year.
Purchase produce that has a later growing season. Vegetables such as mushrooms, sprouts and microgreens can be grown throughout the entire winter under the right growing conditions. Vegetables that have an extended growing season include onions, radishes, winter squash and a huge variety of leafy green vegetables including spinach, kale and arugula. All of these are packed full of nutrients and can be used to make hearty soups or casseroles that are perfect for cold winter days.
Start an indoor herb garden. Fresh herbs add amazing flavor and can easily be grown in small, indoor pots. Growing herbs inside is a simple process and can add flavor and nutrients to winter dishes.
Explore alternative Michigan foods, like maple syrup. Maple syrup may not be the first thing we think of when eating seasonally, but it is a delicious part of Michigan's agriculture. Starting as early as February, fresh maple syrup can be tapped.
Freeze what you can't get fresh. Michigan is very fortunate to have such a variety of crops. This makes it easy to preserve foods seasonally to eat throughout the year. Fruits such as strawberries, blueberries and peaches can be bought in season, then frozen and added to yogurt, a smoothie or even pancakes. Vegetables such as sweet corn, peas or asparagus can be blanched and frozen, then easily cooked as part of a meal. When preserving fruits and vegetables, remember that freezing them is the best way to keep them nutrient dense. Michigan Fresh offers helpful hints for preserving Michigan fruits and vegetables.
Michigan has a vast growing season that provides a variety of fresh fruits and vegetables. The concept of eating seasonally can create many benefits for the consumer, the local farmer that is producing the food, and the environment.