Signed, sealed and delivered
One seemingly small detail can make a big difference when it comes to investing in infrastructure.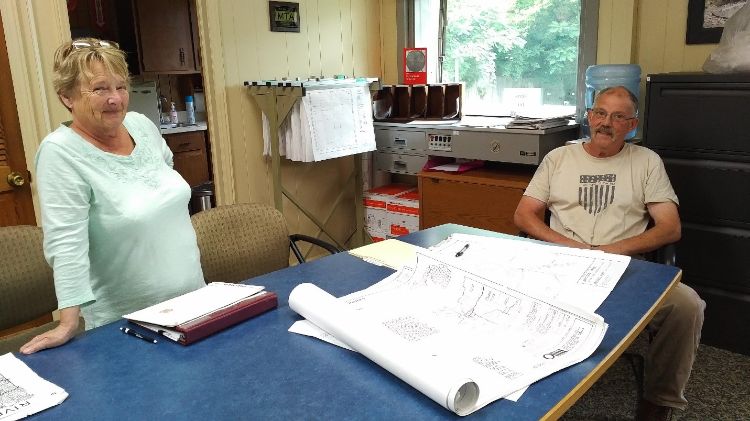 One simple check for every capital improvement project is the signature and professional seal of a licensed engineer. It is important to exercise due diligence regarding investments in capital improvement projects such as water, wastewater and stormwater projects.
The first step is to check the front of the sheet of the construction plans for a round seal or stamp. The stamp ought to say "State of Michigan" at the top, the name of the professional in the middle and the title of their profession at the bottom. Several licensed professions require the use of seals and stamps such as architects, landscape architects and engineers. Their signature should accompany the stamp over top of the seal, thus the meaning of "signed" and "sealed." In this case sealed means the document has been stamped or embossed.
Signed and sealed documents bring with them the credibility and assurances of the profession. License holders pledge to follow a code of conduct. They promise to "hold paramount the safety, health and welfare of the public." Should the project be ill constructed, the community can hold the professional accountable in a court of law. The courts are empowered to revoke a professional license, rendering the individual unable to practice the trade. This powerful sanction provides substantial protection for community investments.
Planning documents without a signature and seal may be draft plans. Only final plans, as indicated by signature and seal should guide the construction process.

According to the 21st Century Infrastructure Commission Report "Michigan has an $800 million annual gap in water and sewer infrastructure needs, compiled from decades of deferred maintenance." In order to close the gap, one suggestion would be to increase public expenditures such as repairing and replacing leaking water distribution pipes. Closing the gap will require substantial increases in public expenditures. This type of investment is unlikely to have enough public support if the public does not trust their local government to spend those dollars wisely. The foundation of a legitimate capital improvement project is the retention of a licensed professional. This will inspire/increase confidence in the building construction process.
Public infrastructure is a critical community need. Uphold public trust by using a licensed professional to oversee the construction process.
If you are interested in learning how to select a licensed professional please read Michigan State University Extension article Qualifications-based selection, not bidding, is best to contract with professional services.