Smart bulbs and plants for the summer garden
Diversify your garden with unique bulbs and summer blooming plants.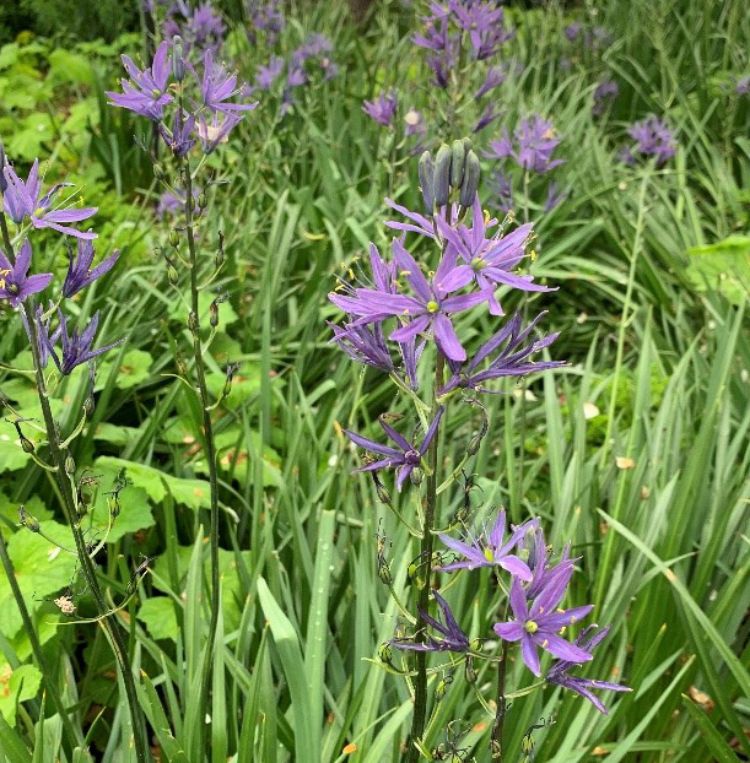 Bulbs are more than just a pretty tulip – they function as sources of food, flowers and can provide ecosystem services in every season. By planting a selection that represents the diversity of bulbs, you can use them to improve the landscape throughout the year.
"Bulb" is often used as a blanket term to describe geophytes, or plants that produce specialized underground storage organs where buds form. True bulbs, corms, tubers and rhizomes are all types of geophytes. Read more about bulbs in the Michigan State University Extension article, "What is a bulb?"
Most people don't associate summer with bulbs, but there are many you can plant alongside other kinds of flowers, like your trusty coneflower or zinnias, to diversify the garden. In the northern United States, there are also plenty of native species of plants that can be incorporated alongside their non-native kin.
Here are some unique summer bulbs to add to the garden.
Camas/wild hyacinth (Camassia spp.)
This genus is a true bulb and member of the Lily family and usher us into summer. Camas are a North American native and grow in seasonally wet meadows, hillsides and streamside areas, making them a unique addition to a pollinator planting or near a pond. They naturalize over time and are also quite resistant to deer and rodents.
Camas have a rich ethnobotany surrounding them. In Michigan, Camassia leichtlinii, Camassia cusickii, Camassia scilloides and Camassia quamash are all hardy options for planting. When establishing camas, it is particularly important to keep the soil moist but not overly wet. Camas prefer full sun but can tolerate partial shade. They also tolerate heavier soils, yet still need a certain amount of humus to grow best. Camas propagate from seed or bulb planted in the fall. Seeds often require winter stratification and take a few years to get to flowering size. The latter is also true for bulb offsets. For a quicker option, larger bulbs can be purchased and planted in the fall. In the spring, planting container grown plants are the best option.
Michigan lily (Lilium michiganense)
This true bulb has a unique flower shape and is a mid-summer bloomer. It is another native (it's in the name!) that grows in Midwestern wet prairies and does well in full sun. Two other lilies, the Turk's Cap Lily (L. superbum) and Tiger Lily (L. lancifolium), look very similar to the Michigan Lily – check the plant tag or seek out the native form at a Michigan native plant nursery.
When planting, soil should be well-drained but not allowed to completely dry out. Adding a layer of organic mulch can help conserve moisture and keep the root zone cool. Michigan lilies can be propagated from bulbs, bulb offsets or seed. Plant bulbs in the fall or look for container grown plants to transplant in the spring.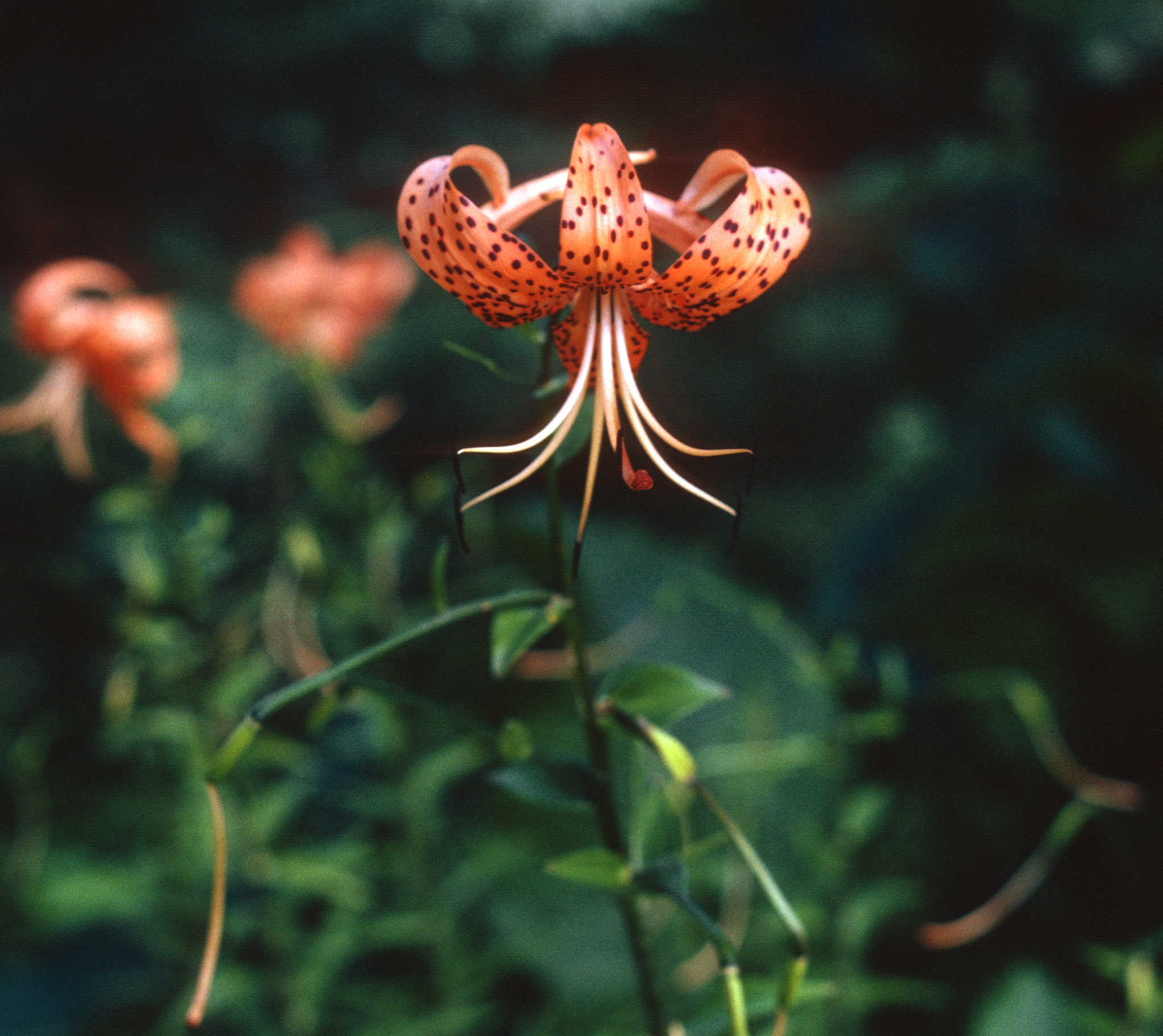 Daylily (Hemerocalis 'Autumn Minaret')
Daylilies may seem more ubiquitous than unique. However, there are cultivars out there that may make you rethink that, and 'Autumn Minaret' is one of them. 'Autumn Minaret' is a statement daylily that grows remarkably tall, reaching over 5 feet with gold, fragrant blooms in mid to late summer. 'Autumn Minaret' is also desirable due to late flowering, hence the name.
As with other daylilies, 'Autumn Minaret' grows via an underground rhizome. They can tolerate a range of soils as well as full or part sun. Container grown plants and bareroot divisions can be planted in spring.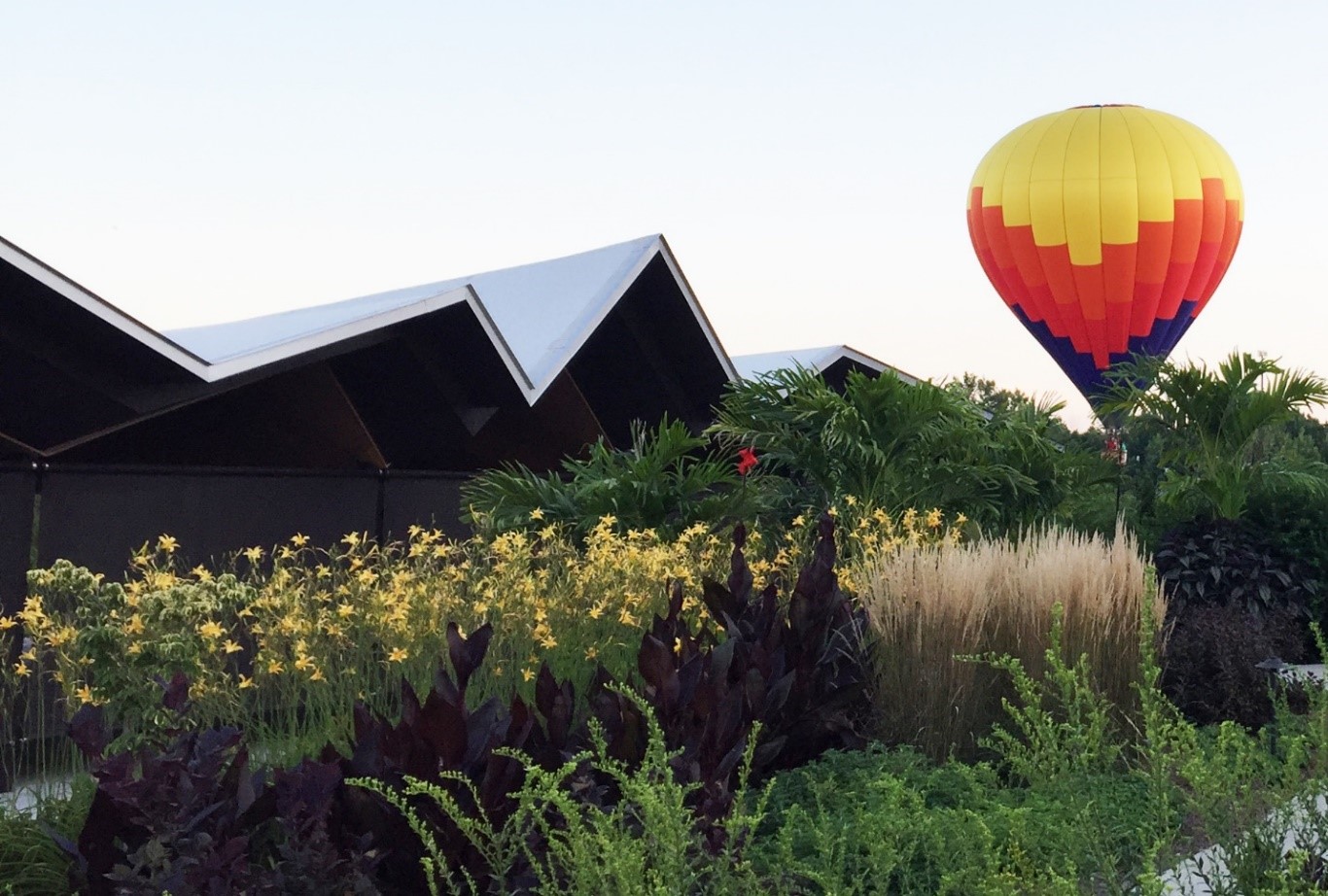 Pineapple lily (Eucomis spp.)
Native to South Africa, the pineapple lily is a true bulb in the Asparagus family, but more closely resembles a pineapple than a stalk of asparagus, hence the name. Two common species are Eucomis comosa and Eucomis bicolor, and there are also various hybrids. It can reach up to 24 inches depending on cultivar, and it blooms over a six- to eight-week period in mid to late summer.
Although this bulb is not reliably hardy in all parts of Michigan, it can be planted in moveable containers or the bulbs can be lifted from the garden in the fall. Bulbs can be started indoors in the spring in containers and should be kept in a warm, sunny spot until the chance for frost has passed. They can then be moved outside or planted in beds in full sun. After flowers have faded and before frost, dig up the bulbs and overwinter them in a well-ventilated, cool location until spring, when the process begins again.