Smart Gardening featured at the "Let's Get Growing" garden show
Michigan State University Extension Master Gardeners have tremendous success hosting their first program in Alpena.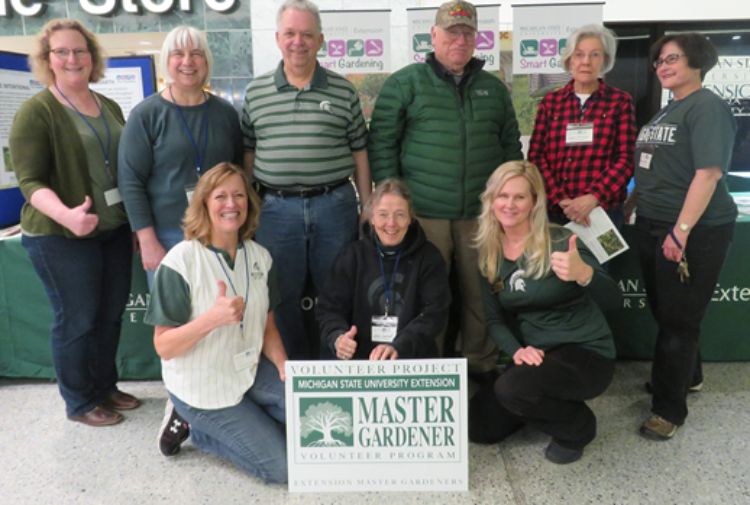 Following a successful 14-week MSU Extension Master Gardener class held in fall 2018, 23 new Master Gardeners have initiated their 2019 volunteer work in Alpena and surrounding counties. They held their first educational public event at the Alpena "Let's Get Growing" Garden Show on April 20, 2019. Their booth had numerous activities and many MSU educational resources. MSU Extension educators and 13 new trainees were there to answer the public's lawn and garden questions.
The Extension booth offered hands-on children's activities and beautiful demonstrations on how to extend the gardening season in Michigan through the use of indoor lighting. Children learned how to start herbs in biodegradable egg shells and make seed bombs full of pollinator flowers. Those activities encouraged children to grow plants from seed for themselves and the environment just two days before Earth Day. Alpena Extension Master Gardener trainees, Henry Stibitz and Betsy Hale, demonstrated the indoor lighting options that can be used to grow lettuces and flowering plants year round in Michigan.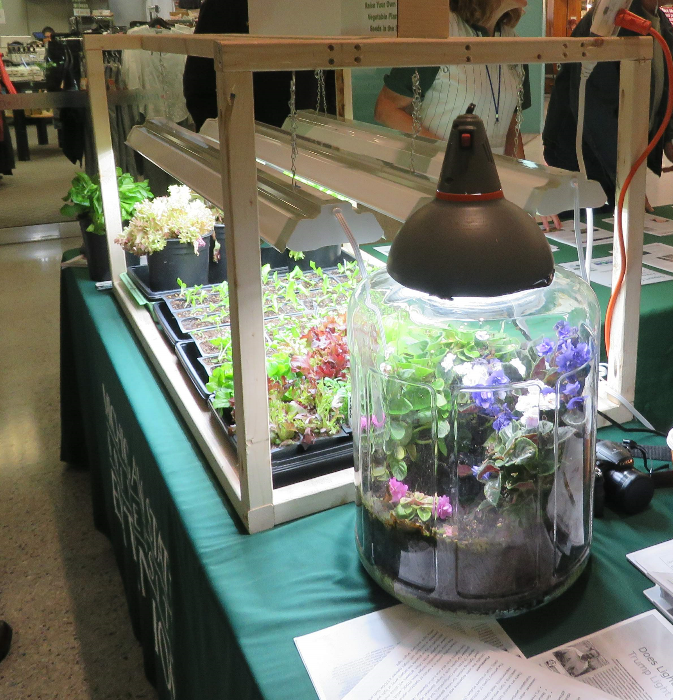 Over 100 children and adults participated in the two seed activities, and MSU Educators and Extension Master Gardener trainees answered over 75 consumer questions about gardening. The most popular questions were about growing vegetables, deterring deer or rodents and lawn care. MSU Extension shared many Smart Gardening tip sheets specific to those topics, including their entire series on growing vegetables and caring for lawns. MSU Extension's Smart Gardening Tip Sheets are free and available to anyone on-line.
The MSU Extension "Let's Get Growing" garden show is a spring staple that has taken place for 16 years in Alpena. The show features a variety of vendors and an indoor farmer's market. The event provides an opportunity for local gardening businesses to come together for a day, which encourages cooperation and collaboration throughout the growing season. Given the short gardening season in Northeast Michigan, this show helps businesses identify niche markets, which enhances their presence in the community and their overall business success. Thanks to generous support from the Alpena Mall, the show is free and open to all.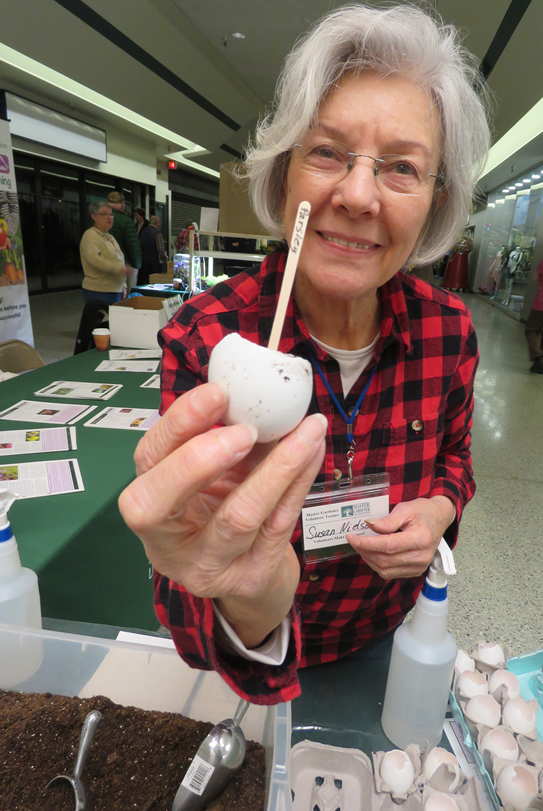 Extension Master Gardener trainees are excited to support many educational gardening projects this year at the Alpena Senior Center, Alpena Community College, Salvation Army, and Presque Isle Lighthouse, among others. Learn more about MSU Extension's Master Gardener Program and other MSU Extension programs at our websites.