So I am graduating high school, what now?
Factors for young people to consider when choosing a career.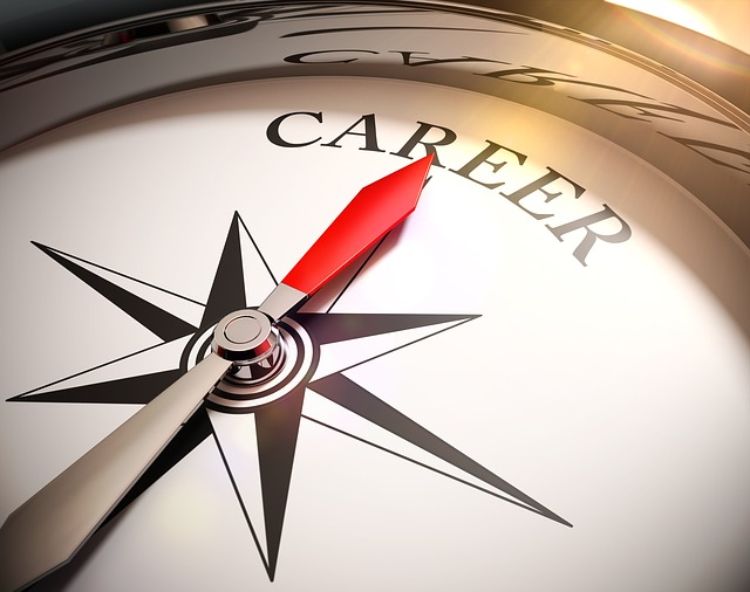 Knowing what to do after high school can be daunting for many students. Many factors need to be considered when making your career plan. With so many paths to choose from, young people often need guidance narrowing down their options. Understanding yourself can be an important first step. Take a moment to ask yourself the following questions:
What are you good at or what do you have a special aptitude for?
What do you like to do or what are you interested in?
What do you do in your spare time?
What extra-curricular activities or hobbies are you involved in?
What subjects do you like to learn about?
What are your values?
What are your work preferences?
Identifying your interests, skills, personality, values and work preferences can serve as a filter and help provide insight into a career that could be a good match. The National 4-H curriculum, "Build Your Future: Choices, Connections, Careers," written by Michigan State University Extension, has activities to help you learn what you like and don't like.
Understanding a career's earning potential and job outlook are two other important factors to take into account when choosing a career path. Michigan's Hot 50 for 2024 is a great resource to see which Michigan occupations show a favorable mix of long-term job growth, projected annual job openings and median wages through 2024. The Occupational Outlook Handbook from the United States Bureau of Labor Statistics can help you find career information on education and training, pay and outlook for hundreds of occupations on the national level.
Deciding if post-secondary training is right for you and how much training you are willing to complete is another important "now what" question that can influence your career path. As the chart below from the Bureau of Labor Statistics shows, those with higher educational attainment are less likely to be unemployed and are more likely to have higher earnings.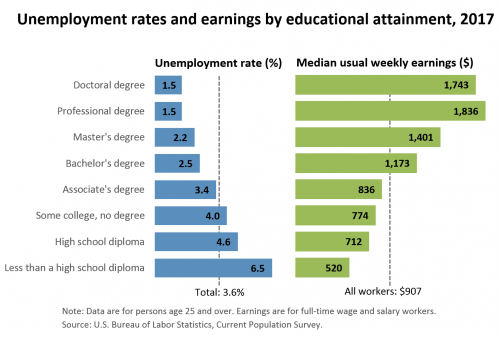 Georgetown University's publication "Recovery: Job Growth and Education Requirements Through 2020" indicates employment opportunities increase with post-secondary education. The report breaks down the number of job openings by educational attainment as follows:
35 percent of job openings will require at least a bachelor's degree.
30 percent of job openings will require some college or an associate's degree.
36 percent of job openings will not require education beyond high school.
Using these figures, it is estimated that by the year 2020, 65 percent of all jobs will require some college or an associate's or bachelor's degree. The Bureau of Labor Statistics supports this conclusion by indicating occupations that need more education for entry are projected to grow faster than average through 2026.
Although this may seem overwhelming to many, there are many resources available to help you explore careers, identify your talents and interests, enhance your skills and ultimately develop a plan so you can become employable. For additional trainings, articles and resources to help people prepare for their career, check out the Michigan State University Extension and Michigan 4-H Youth Development websites.