Southeast Michigan teacher wins Einstein Fellowship, will serve in NOAA Office of Education
June Teisan, Harper Woods Middle School teacher and former Michigan Teacher of the Year, will bring the Great Lakes to the NOAA Office of Education as she serves as an Einstein Fellow.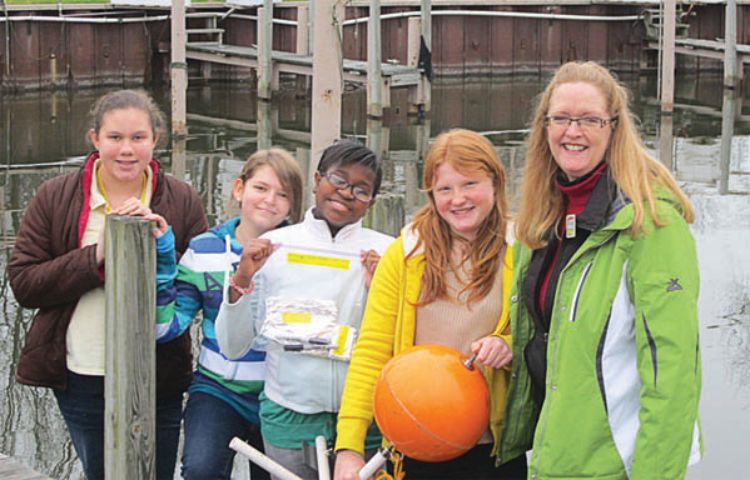 "Harper Woods Middle School science teacher June Teisan is a bit emotional about leaving her Harper Woods classroom behind, but she feels that she's being pulled in a new direction, one where she will continue to work on the side of students and education in this country. Teisan will retire at the end of this school year and pack up her science classroom, but she's headed to Washington, D.C., after being chosen for an Albert Einstein Distinguished Educator Fellowship Program Award."
So begins a recent news story about an exceptional teacher who has been involved in advancing Great Lakes literacy among her students, school, district and colleagues throughout Michigan. A former Michigan Teacher of the Year (2007-2008) and the only Michigan teacher selected for an Einstein Fellowship this year, Teisan will be working in the NOAA Office of Education, which fits extremely well with her passion for the Great Lakes, our nation's fourth coast. The fact that she has collaborated with Michigan State University Extension and Michigan Sea Grant over the past seven years on a number of innovative projects makes it that much more exciting for those of us who have had the privilege of working with her!
Teisan was one of the first teachers in Michigan to use data in her classroom from the Great Lakes Observing System, and helped develop Michigan Sea Grant's Teaching Great Lakes Science lessons. Her interest in data led her to implement Basic Observation Buoy (BOB) projects on Lake St. Clair and Lake Erie, with her students involved in every step, from construction to data analysis.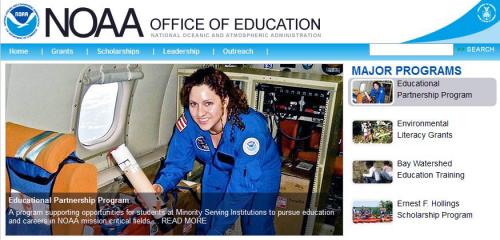 In her own words, Teisan said, "My interest in the preservation of our Great Lakes goes way back; growing up in St. Clair Shores, I had access to the wonders of beaches, wetlands, and all things aquatic. It became a priority for me as a science educator to ensure that our urban students be afforded these same enriching experiences, so I turned to Michigan Sea Grant Extension early in my career for the training and support I needed to bring vibrant lake lessons to kids who are so woefully underrepresented in the STEM fields."
"Partnering with Sea Grant Extension in grant-writing efforts to fund place-based learning on the water, my middle school students sailed on Lakes Huron, St. Clair and Erie, built and deployed buoys to gather water quality data, presented at numerous conferences, and submitted award-winning research to national and global science competitions."
"Now, as I transition from the classroom to the NOAA Office of Education in D.C., I will bring the Great Lakes—our inland seas—with me. The Einstein Fellowship is designed for two-way interaction; I know I will learn so much and I hope the stewardship and research experiences I've led with my students offer a fresh perspective in return."
Teisan is the third teacher from southeast Michigan with whom Sea Grant Extension has worked who has been awarded an Einstein Fellowship and served in the NOAA Office of Education. We will be hearing much more from her over the next year as she continues to advance Great Lakes literacy here, in Michigan, and in D.C.!