Southwest Michigan field crops update – May 18, 2023
Near-perfect spring weather has allowed for a continued surge in planting progress…now we just need enough soil moisture to get the crops up and established.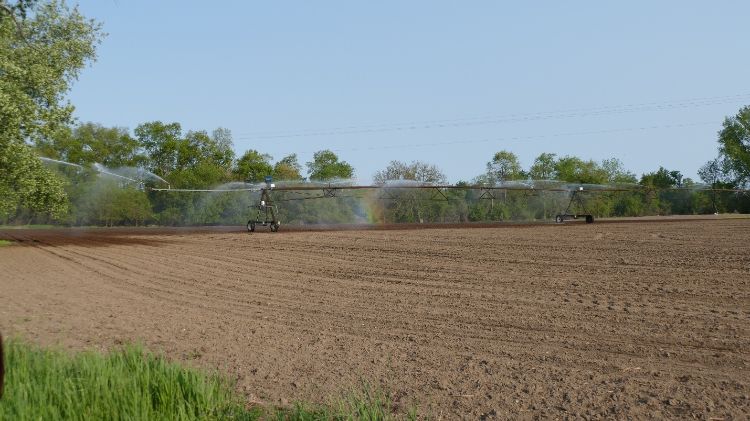 Weather
Temperatures this past week started warm but have since dropped off to closer to normal leaving us a few degrees warmer than normal on average. As predicted, soil temperatures have held above—but just above—50 degrees Fahrenheit for the past 12 days. A frost warning was issued for the region for this morning (May 18), and the lowest temperatures were recorded at Michigan State University Enviroweather stations further north and east (Albion reported 34 F), but most stations recorded between 38 and 40 F with warmer temperatures closer to Lake Michigan. Michigan State University Extension climatologist Jeff Andresen says that an upper-air ridge in the western U.S. will bring warmer temperatures next week, but they may be short-lived.
We should pick up an additional 68 growing degree days (GDD base 50 degrees) this coming week. With the warm temperatures and mostly sunny conditions predicted next week, the forecasted reference evapotranspiration rate (FRET) is roughly 1.4-1.5 inches in the southwest for the week ending May 24, reflecting conditions we typically see in mid-summer. Both the 6-10 and 8-14 day outlooks call for warmer than normal weather through the end of May.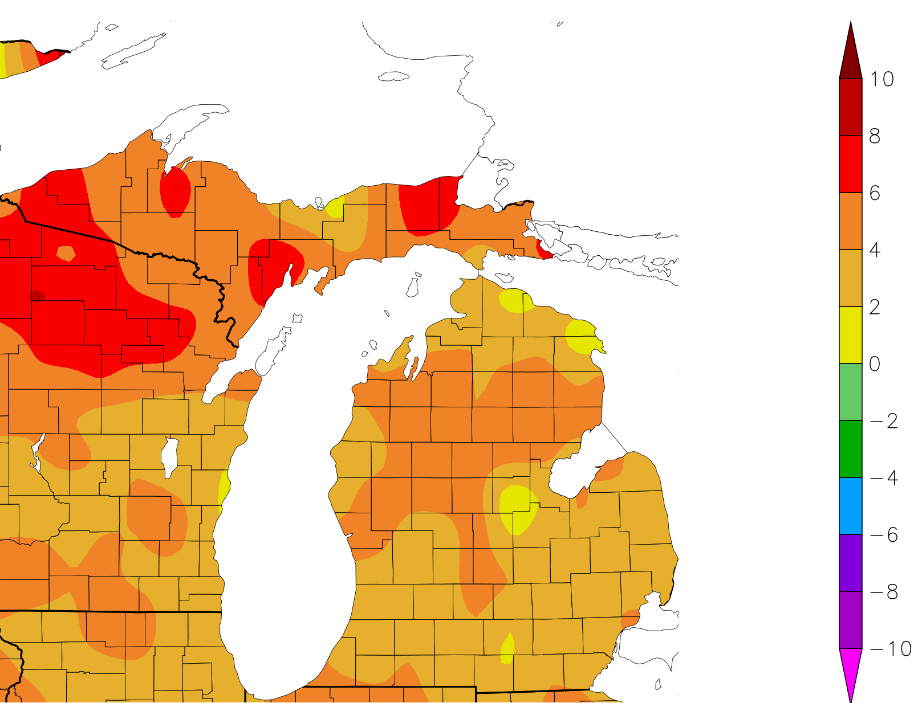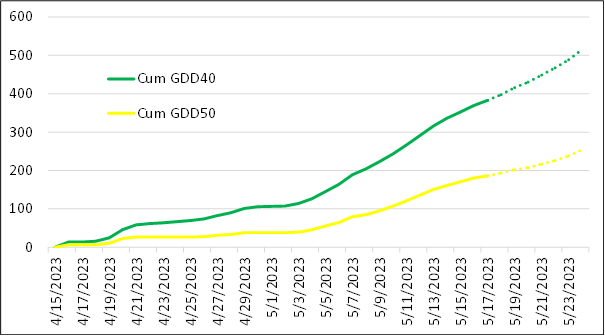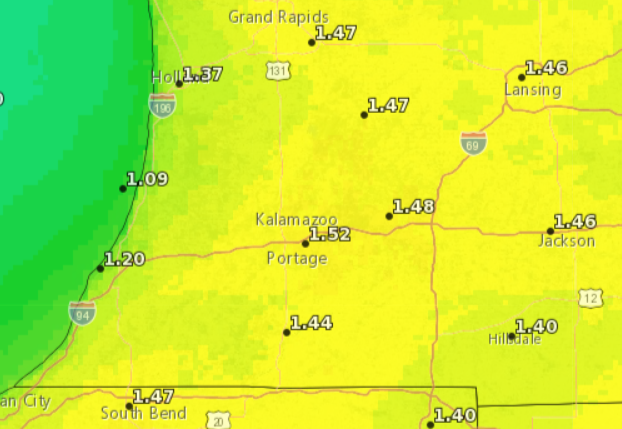 Rainfall last Friday, May 12, never materialized for most of the region, and totals were less than 0.25 inches throughout most counties. Lather, rinse, repeat as we are expected to get another 0.25 inches this Friday with no rain in the forecast for the rest of next week. Aside from Cass County, the region has received 10-50% less rainfall than normal over the past 30 days amounting to a shortfall of 1-2 inches. The current 6-10 and 8-14 day forecasts predict below-normal chances of precipitation through the end of May.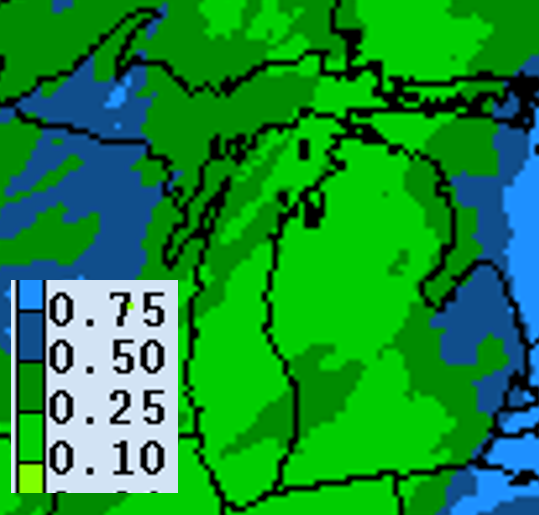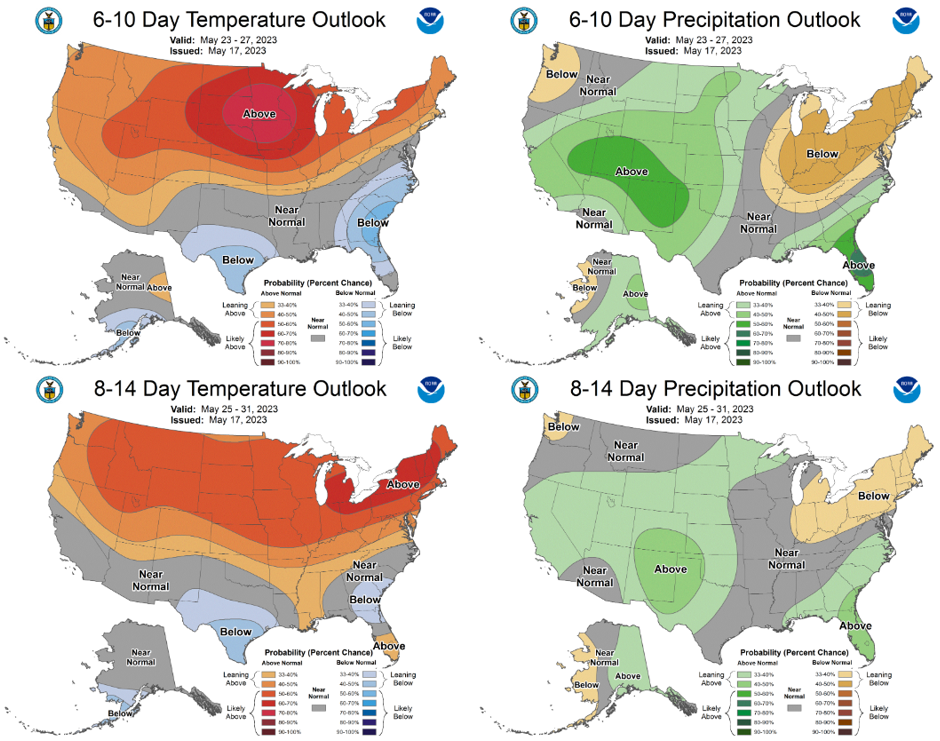 Crops and pests
Corn and soybean planting progress showed 31% and 33% planted in Michigan, respectively, as of May 14 according to the latest USDA Crop Report. We are very close to the five-year average of 37% for corn and 31% for soybean. However, since we did not get the expected rain last Friday, field work barely missed a beat and planting has continued to progress. I have gotten some reports of farmers being done planting with others expected to be all planted within a week, aside from possibly waiting on seed corn timing. Corn in Michigan was 3% emerged and soybean was 2% emerged as of last week. Soybeans that were planted a month ago have now begun emerging, and those planted 10-14 days ago will not be far behind.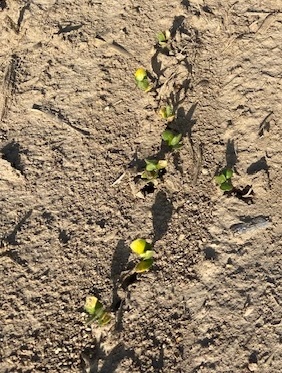 Winter wheat ratings in Michigan edged up slightly according to the current USDA Crop Report with 70% rated as good or excellent and an additional 26% rated as fair. In all wheat fields visited this week, the flag leaf had begun to emerge (Feekes 8) in less developed plants and had fully emerged (Feekes 9, flag leaf ligule visible) in more advanced plants. Note that 50% of the field should have reached a given stage when determining the overall stage of the field. Once Feekes 9 has been reached, no further herbicide applications should be made, and fungicides to protect the flag leaf should be applied if needed.
According to North Dakotah State University's Agricultural Weather Network, it takes about 284 GDD (base 32 degrees) for wheat to develop from Feekes 9 to full boot stage (Feekes 10) and another 28 GDD32 for heading to initiate. According to the forecast for the Enviroweather station in Kalamazoo, we will have added 188 GDD32 by May 24 putting most fields in the middle of the boot stage (Feekes 9.5). Accuweather is a bit more bullish and predicts 202 GDD32 added by that date, and according to their 14-day forecast, we could see flowering begin by June 1.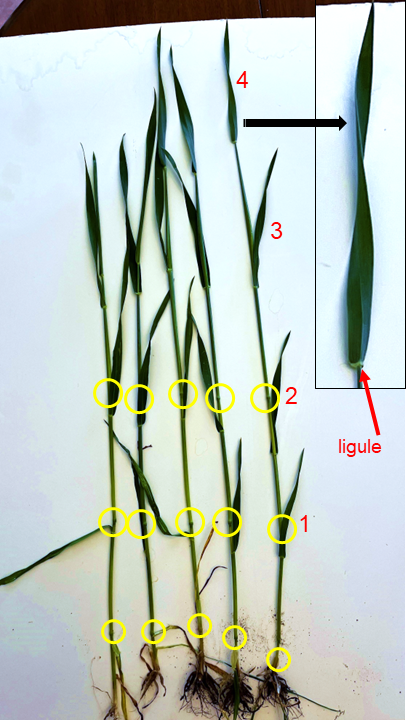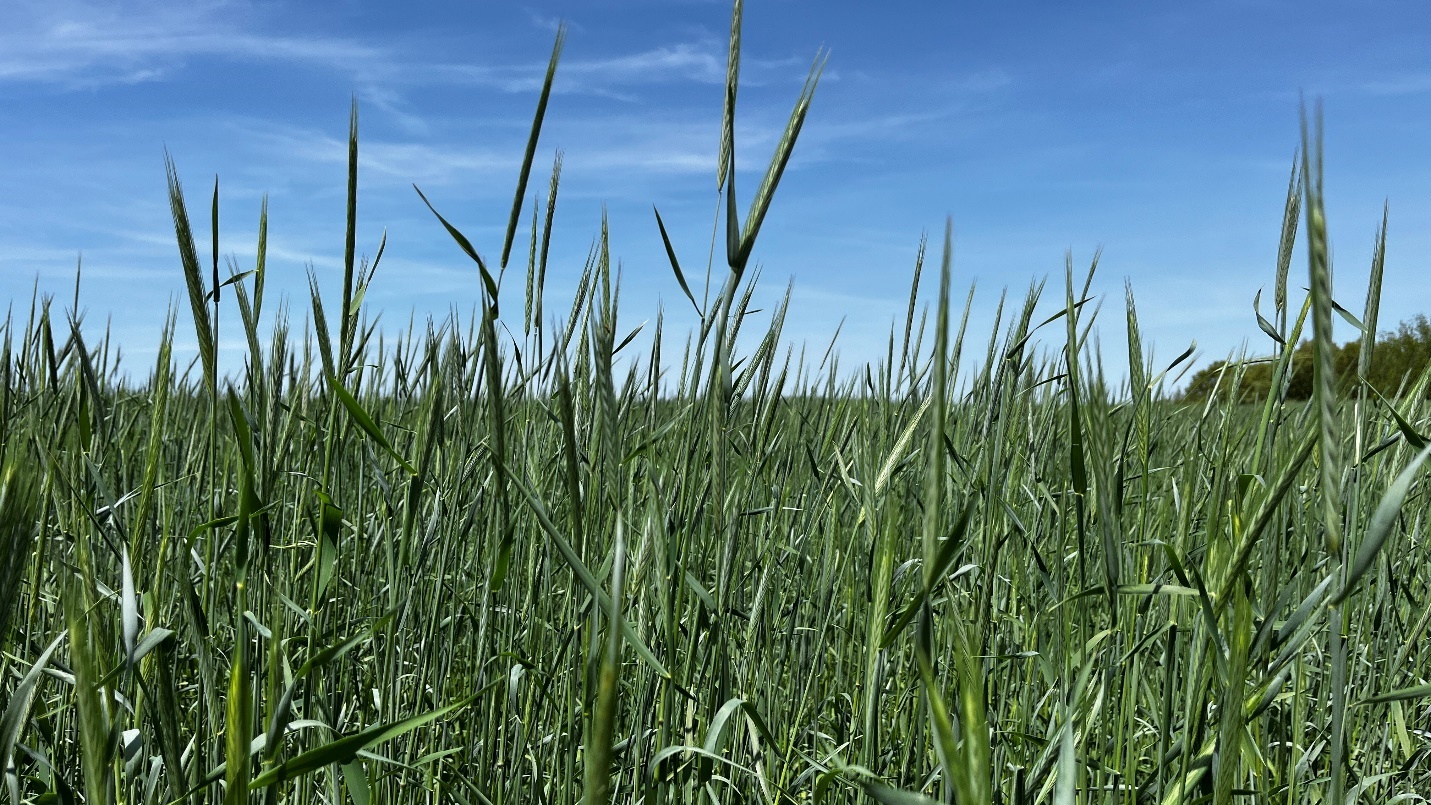 Forages. First cutting of alfalfa has begun in several fields although no blossoms have yet been seen. Several reports of alfalfa weevil have come in and many are choosing to spray to manage this pest. According to the Enviroweather alfalfa weevil development tool, light feeding begins around 300 GDD base 48 (accumulated since the beginning of the year) which occurred on May 12 according to the Kalamazoo station. Heavy feeding could begin 139 GDD48 after that point which is predicted to occur on May 24. It is important to refer to the insecticide label for pre-harvest interval (PHI) and make sure you have that much time between the application and when you plan to harvest.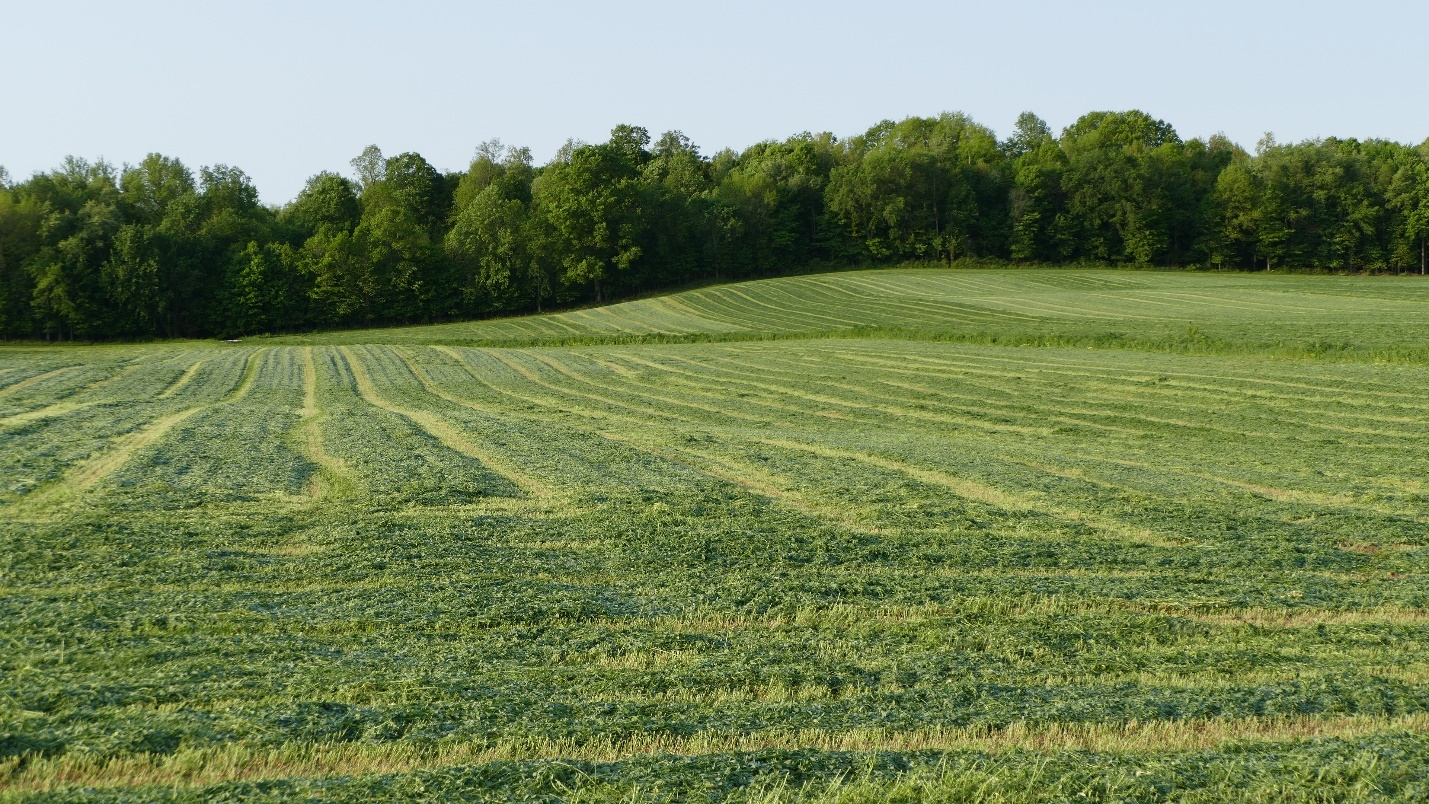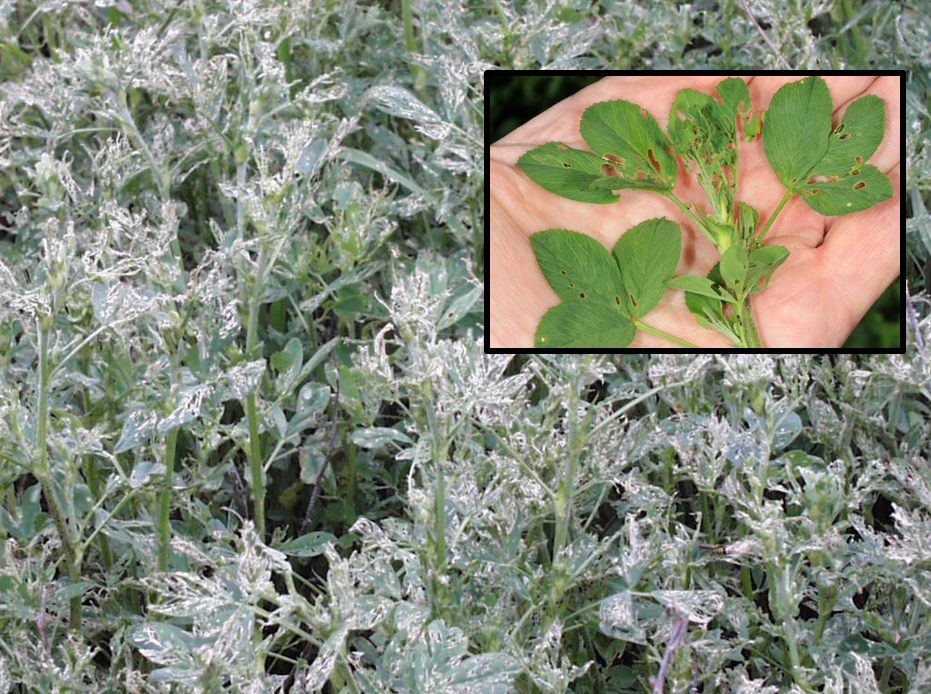 Irrigation. If you have not irrigated winter wheat or rye fields, it's likely that most of the soil moisture is nearly depleted. Wheat, rye and alfalfa (until cutting) use almost the same amount of water as 6-inch grass (ET reference crop). Irrigators will need to subtract any rainfall the field receives from 1.4 to 1.5 inches (FRET) to calculate the amount of irrigation needed to replace what the crop will use this week. Depending on how much soil moisture you have currently, you may be best advised to make more than just a maintenance application. Be aware of foliar disease implications. More information on irrigating wheat can be found in the Michigan State University Extension article, "Considerations for raising irrigated wheat."
With the absence of normal rainfall and the prevalence of aggressively growing cover crops, many fields may benefit from irrigation to assist with germination or incorporation of nitrogen and herbicides. The goal is to wet the top 3-4 inches to break up any crust to assist in germination and to push herbicides and fertilizers into the upper layers of the soil, decreasing solar degradation. One challenge in using this strategy is ensuring the readiness of the irrigation equipment.
A major concept that confuses some producers is the need for greater amounts of water on heavier soils to get the same benefit. Heavier soils hold more water requiring a greater volume to penetrate the water to 4-6-inch depth. A general rule of thumb is that 0.5 inch on sandy and sandy loam soils and 0.75 inch on heavier loam soil is needed to germinate or incorporate herbicide and nutrients.
For more information on using irrigation to benefit in germination and incorporation of herbicides and nutrients, see the article, "Irrigation to help get the crop started."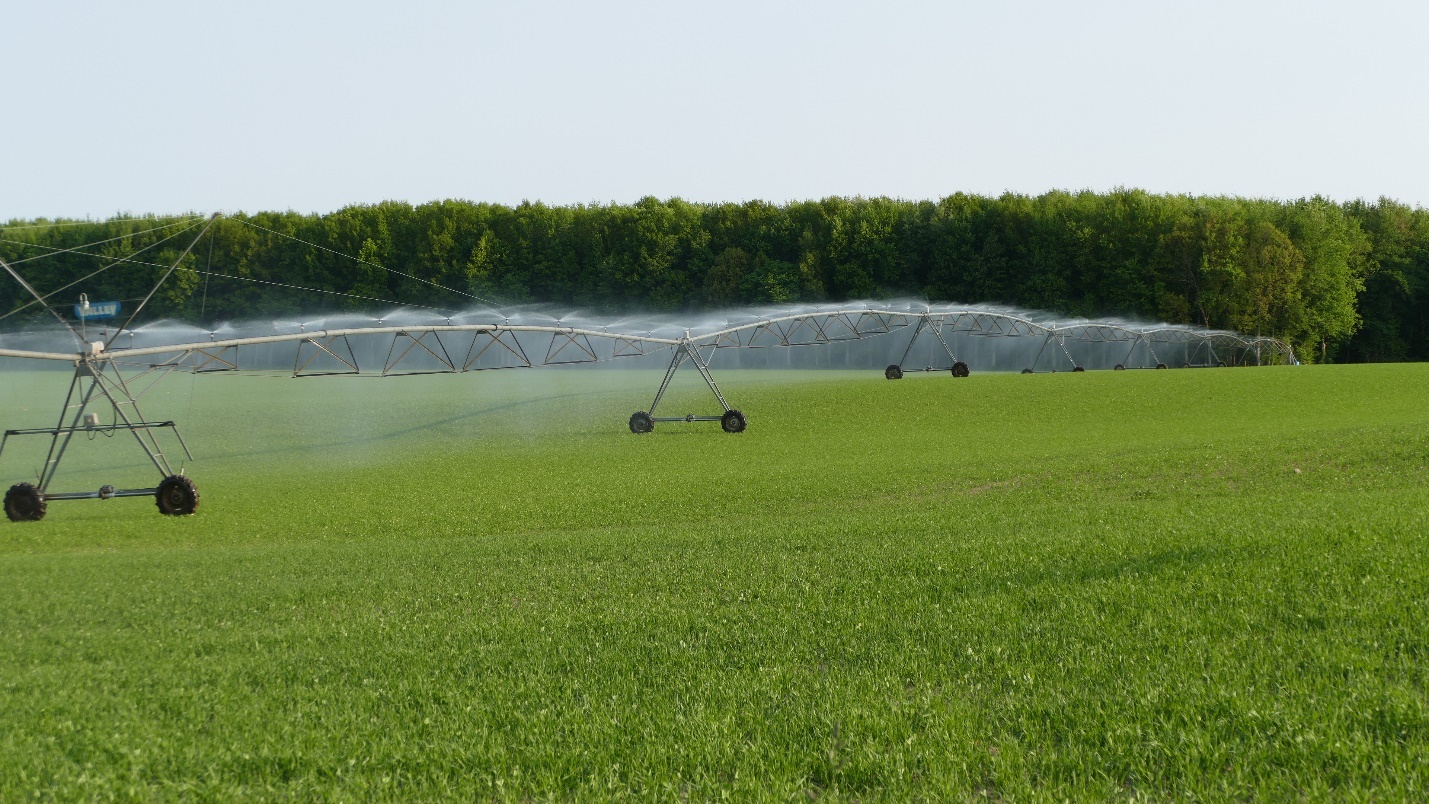 Insects. True armyworm (TAW) and black cutworm (BCW) trap counts in Indiana this past week (May 4 – 10) were impressive, signifying that these pests could still be a concern this spring, especially with fields just getting sprayed and planted recently. Counts from southwest Michigan were again very low across the board.
Moth captures from Indiana for the week ending May 3, 2023. Black cutworm trap counts marked with an asterisk were considered "significant" by Purdue University staff.

Black cutworm

Week 1

Week 2

Week 3

Week 4

Week 5

Week 6

Allen

0

1

0

--

--

9

Allen

1

2

3

3

3

8

Allen

61*

50*

26*

43*

15

29*

Elkhart

5

30*

8

8

4

4

Jasper

65*

3

4

0

0

3

Jasper

0

9

10

11

--

--

Kosciusko

13

24*

24*

8

12

9

Lake

151*

948

52*

16

20*

87*

Lake

5

16

19*

6

8

5

Lake

0

1

9

7

10

14

LaPorte

26*

27*

27*

6

16

43*

Porter

16*

39*

27*

17

6

26*

St. Joseph

0

25*

42*

--

--

--

Whitley

74*

76*

58*

11

17*

26

Whitley

32*

15

5

13

6

8

True armyworm

Week 1

Week 2

Week 3

Week 4

Week 5

Week 6

Pinney

60

296

216

54

56

401

NEPAC

0

259

179

13

39

323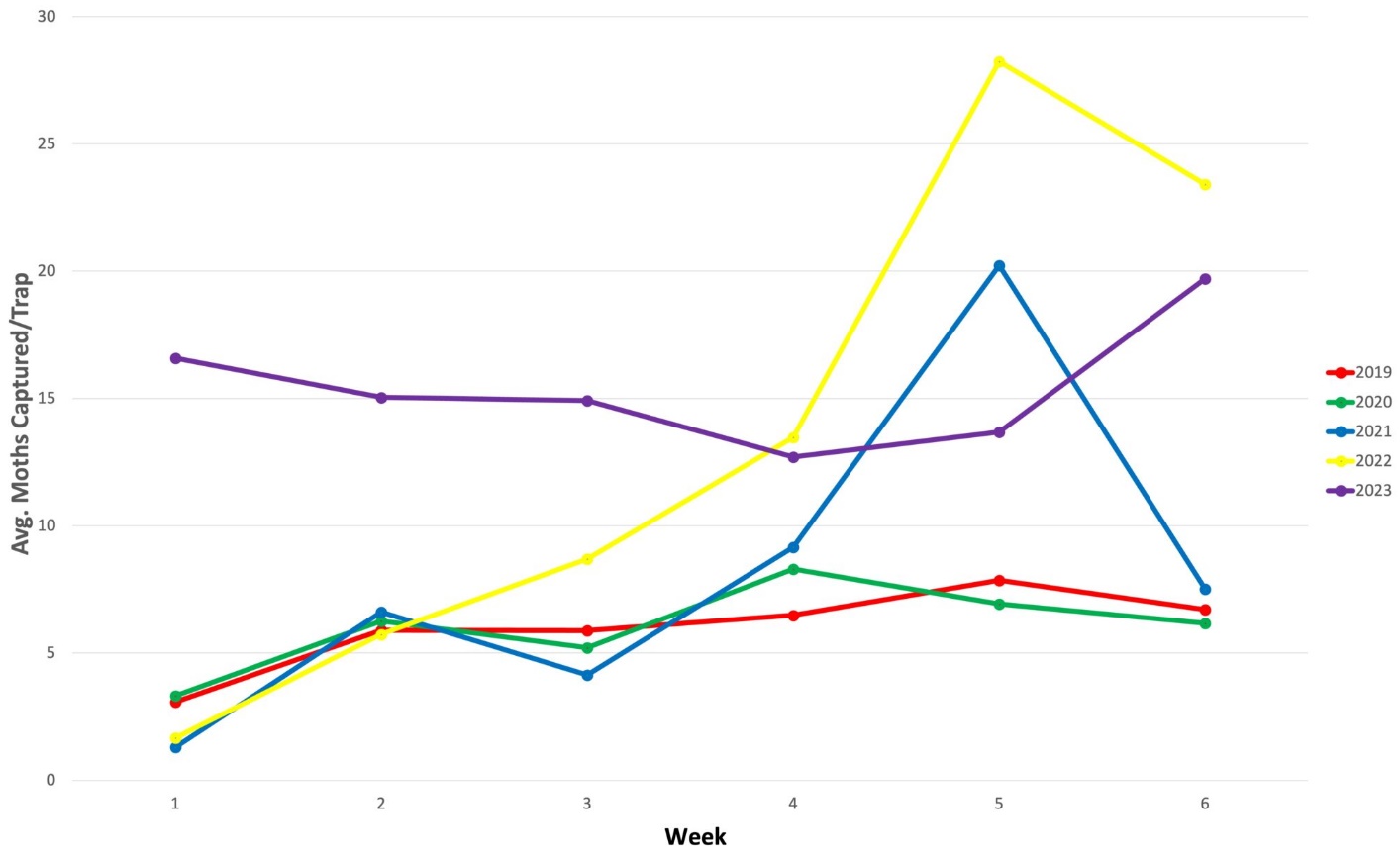 Moth captures from traps set in southwest Michigan for the week ending on the given date.

17-Apr

24-Apr

1-May

8-May

15-May

Armyworm

TAW 1

69

1

1

1

0

TAW 2

1

11

11

7

8

TAW 3

2

1

0

5

1

TAW 4

0

13

1

9

5

Black cutworm

BCW 1

0

0

0

0

0

BCW 2

0

0

0

1

1

BCW 3

1

3

1

0

0

BCW 4

2

0

0

0

0
Dry bean planting was the topic of this week's MSU Extension Field Crops Virtual Breakfast with dry bean specialist Scott Bales. Since that is not a crop widely grown in the southwest, we won't summarize the presentation, but if you are interested in the topic, the recordings will be closed-captioned and available at the Field Crops Virtual Breakfast webpage and the MSU Extension Field Crops Team social media platforms: Facebook, Spotify, YouTube, Apple Podcasts and Twitter.