Spartan barley seed now available
Michigan farmers now have the opportunity to grow the historic barley variety.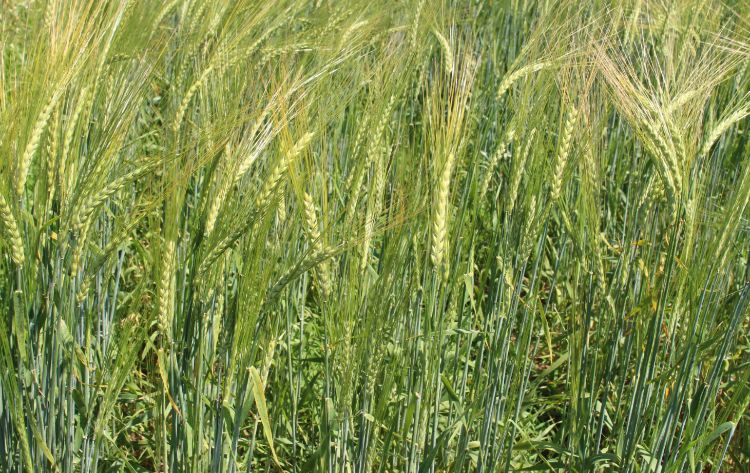 Spartan barley, with roots back to the days of pre-prohibition, has been brought back to Michigan farm fields through a partnership with the Michigan State University Upper Peninsula Research and Extension Center and the W.K. Kellogg Biological Station. Over the past three seasons, researchers have grown out the seed from a meager 5 grams. Last year, the Michigan Crop Improvement Association also planted a small plot of the variety to aid in the seed increase and will be the formal sellers of the Spartan barley seed available for the 2018 crop season.
A variety, over 100 years in the making, does not come without challenges, however. Farmers can expect to see very modest yields and must manage fertility so that the plant does not become too tall and lodge. The greatest limitation Spartan has in the malting and brewing application is that it is predisposed to have a relatively high protein level, whereas maltsters and brewers would like to see protein in the 10-12 percent range. Throughout the growing, malting and brewing process, Spartan will yield less than more modern varieties, so that must be taken into account when working with the grain.
Spartan does have a unique story, however, and many brewers and distillers in Michigan have had the opportunity to work with the grain successfully. Understanding its limitations and willingness to manage for those challenges is key when working with this very special barley. MSU researchers will continue to work with the Spartan heritage variety in order to better understand its beneficial traits, including adaptability to the local climate and resistance to pre-harvest sprout. Although MSU does not currently have a barley breeding program, researchers are collaborating with breeding programs throughout the United States and internationally to identify and develop suitable varieties for the re-emerging barley regions.
To secure certified Spartan barley seed for the 2018 season, contact the Michigan Crop Improvement Association at (517) 332-3546 or info@michcrop.com by March 1. Supply is very limited.
If you are interested in learning more about malting barley research at MSU, feel free to reach out to Ashley McFarland at 906-439-5176 or ashleymc@anr.msu.edu. McFarland is the Director of the Michigan State University Upper Peninsula Research and Extension Center in Chatham, Michigan, and a Community Food System Educator with MSU Extension.