Specht named 2023 Michigan 4-H Animal Science Adult Sportsperson of the Year
Saginaw County 4-H leader Jenny Specht wins prestigious sportsmanship award for her leadership in 4-H animal science projects.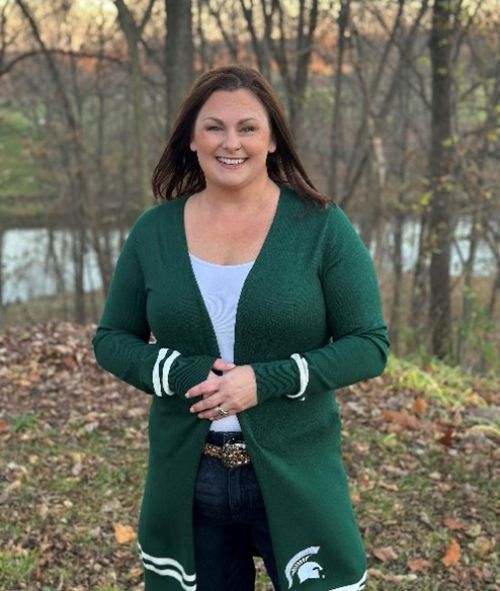 Good sportsmanship is a critical skill for youth. Competitive events and activities provide a great opportunity for youth to learn how to be fair, respectful and gracious –whether they win or lose. Demonstrating good sportsmanship is not just for youth 4-H members: it applies to everyone involved, including volunteers, parents, leaders and others. Youth can learn great lessons about sportsmanship from those whom they admire.
The Michigan 4-H Animal Science Sportsperson of the Year Award recognizes one youth member and one adult 4-H leader who exemplify the definition of sportsmanship. The winners have gone above and beyond to lead by example and lend a helping hand to those around them during animal science programs.
The 2023 adult winner of Michigan 4-H Animal Science Sportsperson of the Year Award is Jenny Specht, a 4-H leader in Saginaw County. Specht was nominated by a 4-H member in her club, as well as by Michigan State University Extension Saginaw County 4-H Program Coordinator Stacie Gath. Specht is the jack-of-all-trades when it comes to lending her time and talents to Michigan 4-H.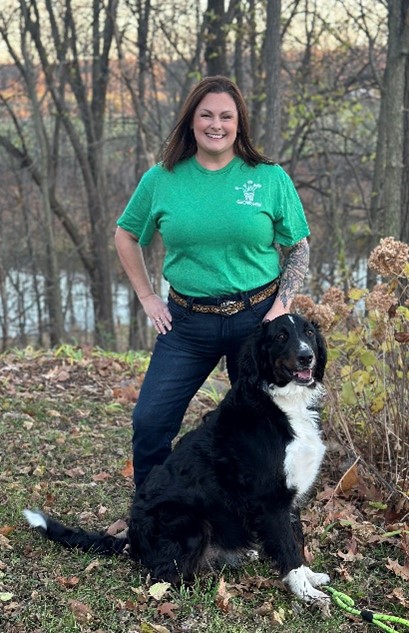 Her nominator, Grace, shared this about her: "Jenny has a huge role in not just my life, but [the lives] of so many others, too. Jenny is one of the role models that have gotten me, along with all the other 4-H kids, far in life… If Jenny Specht isn't a hero, then I don't know who is."
Gath also highlighted the many ways that Specht provides leadership within the Saginaw County 4-H program and Michigan 4-H as a whole. She also shared about Jenny's lifelong learning as it relates to animal science projects.
"Her club offers a variety of animal projects and Jenny is always willing to learn or help find volunteers with expertise in animal areas," said Gath. "She is the epitome of true youth-adult partnerships, as she is side-by-side with the youth as they learn together. She does not tell youth what to do with their animals… but lets them learn through their successes and challenges."
Gath continued, "The life skills that youth learn through all the experiences Jenny offers impact how they approach their animals. She models respect in all things, inwardly and outwardly. She believes in challenging youth to strive to meet their full potential and to try something they think they cannot do. Jenny is kind and patient. Just being around her makes you feel like you are part of the 4-H community."
Specht inspires her 4-H youth to be good sportsmen in and out of the showring. Her nomination letters speak volumes to the positive impact she has on the youth she works with. Congratulations, Jenny!
The 2023 youth winner of this award is Eve Schultz, a 4-H member in Tuscola County.
Interested in becoming a volunteer for 4-H animal science projects? Contact your local MSU Extension office to learn more about the MSU Extension Volunteer Selection Process.