Spice up your tailgate with Michigan meats
Local meat offers a wide range of Michigan beef, lamb, pork and goat that will help you create a memorable menu for your guests.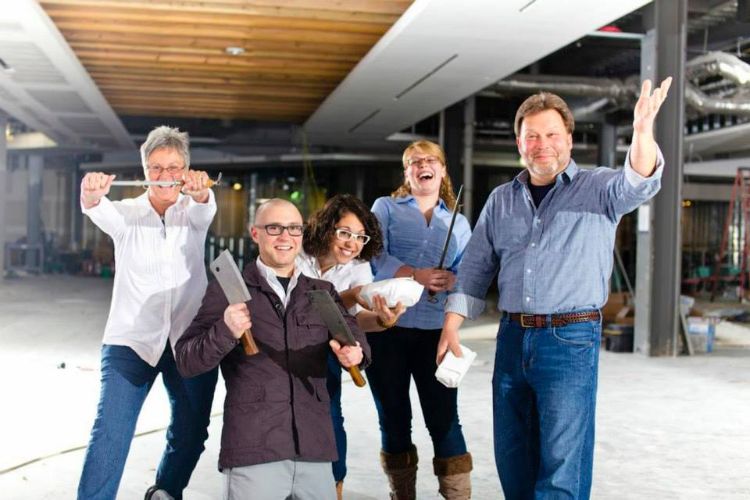 According to a recent survey of chefs across the country by the National Restaurant Association, locally-sourced meats and seafood is the number one restaurant menu trend. This trend is also translating to greater demand for local meat by home cooks and tailgaters. However, finding Michigan raised and processed meat can be a challenge for many consumers.
To address this issue, Michigan State University's Center for Regional Food Systems convened a group of over twenty stakeholders in 2013 to identify challenges associated with producing, processing, marketing and buying Michigan-sourced meat and livestock. Many challenges and recommendations were identified in this report. Among them, is the need for consumers to embrace frozen meats, because frozen is a more efficient method for local producers to store and sell their product. One local producer that sells fresh and frozen Michigan meats is Montello Meat Market.
Tony and Tina Larson, owners of Montello Meat Market, based in Holland, Michigan and at the Grand Rapids Downtown Market, have been serving up fresh and frozen brats for enthusiastic tailgaters since 2003. Montello's offers an amazing range of 28 brat flavors. The top seller is Tony's Original, a German inspired recipe. Tony notes that the brat originated in Germany - not in Wisconsin. (Sorry, cheese heads.) The second most popular brat flavor is Traverse City cherry and pecan. All of Montello's brats are handmade with Michigan raised, dry-aged beef blended with lean Michigan pork and no chemicals or preservatives.
Montello's is a family business. Tony and his wife have four children and three are involved in the business. Their family has frequented tailgates at several Michigan colleges and universities over the years. Tony is a graduate of Western Michigan University, their two daughters attended Grand Valley State University, their two boys are University of Michigan alumni, and they supply many tailgaters who attend Hope College games in their hometown of Holland. Tony said their new location in Grand Rapids has introduced them to students and alumni of other great schools in Michigan, including Michigan State University, Ferris State University, Grand Rapids Community College, Kendall College, Aquinas College and Calvin College.
A favorite Larson family tailgate recipe is a salad with cooked and sliced brats, garbanzo beans, diced tomato, corn, cannellini beans, cilantro and salt and pepper to taste. This can be served warm or cold. Tony said they make this ahead and bring it with them as it keeps very well. Other family favorites include Michigan ground beef for burgers and meatballs, steaks, baby back ribs, pork chops and chicken for the grill.
New trends in meat for tailgate parties include grilled pork belly and goat chops. Tony buys meet from a local farm that raises tender goat meat, which is a lean red meat and does very well on the grill. For those wanting to stick to what they know, October will be "BratTOBER Month" at Montellos. New flavors will be introduced and brat specials will be featured. For more information, visit http://www.montellomeatmarket.com or follow them on Facebook.
Michigan State University Extension supports Michigan agriculture and food production. MSU Extension Educators are embedded in every county in the state and offer a wide variety of programs to help food producers and consumers alike.