Spring Lake Huron fishery workshops offer current research and information about the fishery
Annual spring Lake Huron fisheries workshops bring communities together with fisheries research and management partners through discussions on research findings, management updates, and fishing trends.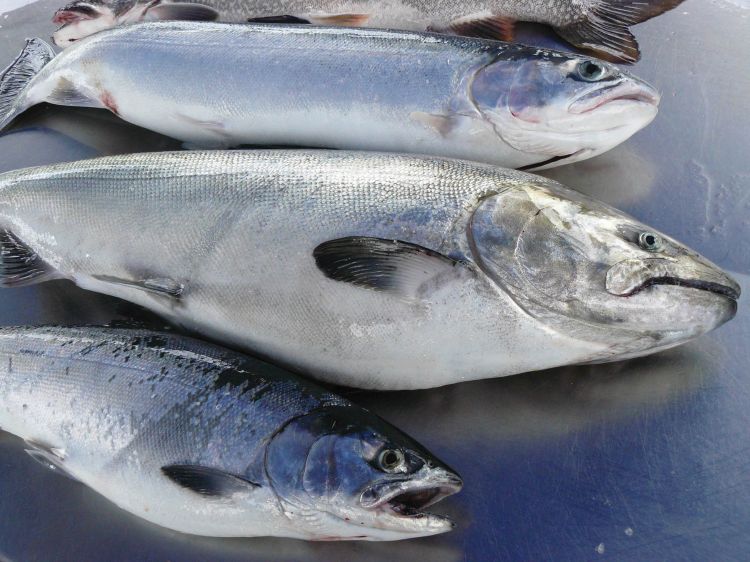 In recent years, the Lake Huron fishery has undergone dramatic ecological changes, resulting from introductions and impacts of aquatic invasive species. Yet, much has been done by research and management agencies to understand and respond to these food web changes, such as identifying which fish thrive in Lake Huron's altered ecosystem and adjusting stocking strategies and even species of fish stocked. Anglers, businesses, and communities depending on this fishery have adapted, too, targeting different—and even a wider variety of species—along with sometimes new fishing strategies to catch these fish. These collective efforts have aimed at reclaiming social and economic values from a Lake Huron fishery that has been changed environmentally, and are resulting in improving attitudes and value in what Lake Huron fishing has to offer us still today.
Because of this, Lake Huron anglers gearing up for spring fishing opportunities may be wondering about last year's fishing trends, or where are the prospects when fishing Lake Huron this year? When Chinook salmon struggled, why do steelhead and Atlantic salmon seem to fare better in this altered Lake Huron ecosystem? Given food web changes, what is the outlook for forage fish populations (or the 'food supply') necessary for these prized predator fish? What's happening with native fish populations, such as recovering lake trout populations and amazing walleye fishing in Lake Huron? For answers to these questions and more, several opportunities exist this spring to hear directly from the fisheries experts who gather this information.
2014 Lake Hu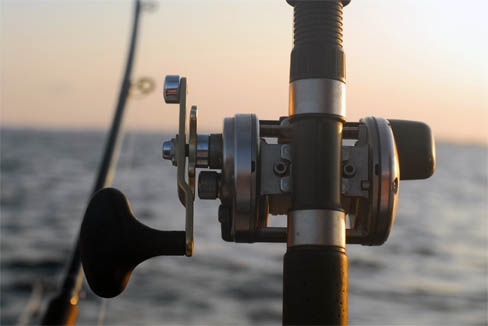 ron Fisheries Workshops: A chance to learn more, you are invited to participate!
This spring, Michigan Sea Grant and Michigan State University Extension, in partnership with the Michigan Department of Natural Resources Fisheries Division, USGS Great Lakes Science Center, and local fishery organizations will be hosting three evening regional workshops across Lake Huron's coastline. Workshops are free and open to the public, and will provide valuable information for anglers, charter captains, resource professionals and other community members interested in the status of the fishery for the coming season. Topics will include information and updates regarding fish populations and angler catch data, native species such as Lake Huron walleye and lake trout, forage fish surveys, invasive species and fisheries management activities, among other Lake Huron related topics of local interest.
Workshop dates and locations include:
Port Huron Apr 9, 2014 (Wednesday, 6–9 p.m.) Charles A. Hammond American Legion Hall, 1026 6th Street, Port Huron, MI 48060
Alpena Apr 22, 2014 (Tuesday, 6–9 p.m.) NOAA Great Lakes Maritime Heritage Center, 500 W. Fletcher St., Alpena, MI 49707
Cedarville Apr 23, 2014 (Wednesday, 6–9 p.m.) Les Cheneaux Sportsman's Club, M-134, Cedarville, MI 49719
These workshops serve as a valuable networking and educational opportunity for all involved:
Recreational anglers have the opportunity to become better-educated anglers – learning about feeding trends of predator fish species may prove valuable in deciding where to fish or what lures to put into play while fishing this year.
Fishery businesses— sportfishing charters, commercial fishing, and bait shops— gain insights relating to Lake Huron fisheries resources around which their business depends. This information may prove useful in adapting business strategies, ranging from fishing practices to business marketing, and information that might be passed along in educating customers about the resource.
In trade for the informational updates they share, governmental research and management agencies value insights and input from this dialogue with anglers and citizen stakeholders on various fisheries management topics. The effectiveness of fisheries research and management, as well as community values gained from the Lake Huron fishery are enhanced through these
Each of these workshops are free and open to the public; however, pre-registration is requested.
To register for any of these workshops, contact Val Golding, Michigan Sea Grant/MSU Extension Alpena County Office by email or at 989-354-9870. For program information or questions, contact Brandon Schroeder, Michigan Sea Grant by email or at 989-354-9885).
Workshop registration and details are also available online on the Michigan Sea Grant website.