Step into history this summer with a concert and tours at W.K. Kellogg's Summer home
On Aug. 26 from 12 – 5 p.m., visit the Manor House for our free and family-friendly annual Lakeside Concert and Tours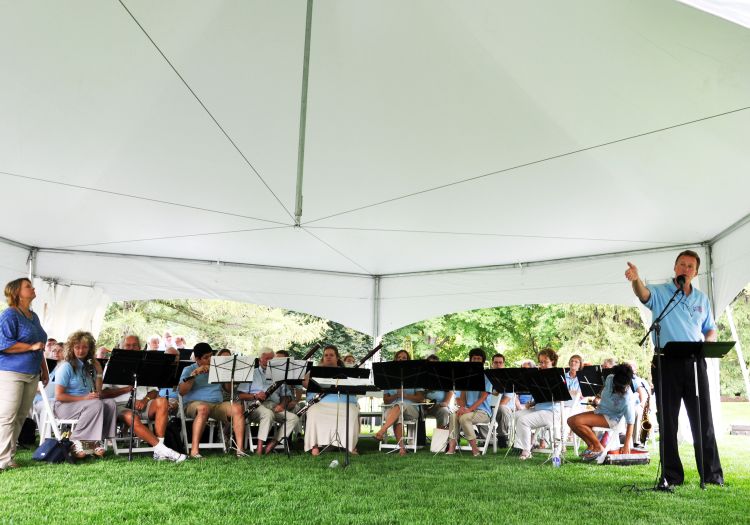 Hickory Corners, Mich. — Enjoy the end of the summer at W.K. Kellogg's historic estate with a day of fun, music and learning.
On Aug. 26 from 12 – 5 p.m., visit the Manor House for our free and family-friendly annual Lakeside Concert and Tours. The Cereal City Concert Band of Battle Creek will be performing.
Guests are invited to bring a picnic lunch and tour the grounds before and after the concert. Guided tours of the Manor House will be available from 12 - 3 p.m., and the concert will begin at 3 p.m. The event is free, but donations are appreciated.
The Manor House is located at 3700 E. Gull Lake Dr. in Hickory Corners. To learn more, visit conference.kbs.msu.edu, email conference@kbs.msu.edu, or call 269-671-2160.
The W.K. Kellogg Manor House is part of the W.K. Kellogg Biological Station. Celebrate with us our legacy of conservation as we mark 90 years since W.K. Kellogg donated the lands that now make up KBS to Michigan State University. Our commitment to research, education and outreach stands on the foundation of W.K. Kellogg's vision for cutting-edge science and learning.
As MSU's largest off-campus educational complex, we've put our land-grant values into practice as we've provided the public with examples of science's crucial role in sustaining natural and managed communities for nearly a hundred years. As we look forward, our students and faculty are working to understand and solve real-world environmental problems for a better tomorrow. To learn more about KBS, visit us online at kbs.msu.edu.
For more information contact:

Bethany Bohlen, Communications Coordinator, W.K. Kellogg Biological Station
communityrelations@kbs.msu.edu
(269) 671-2015